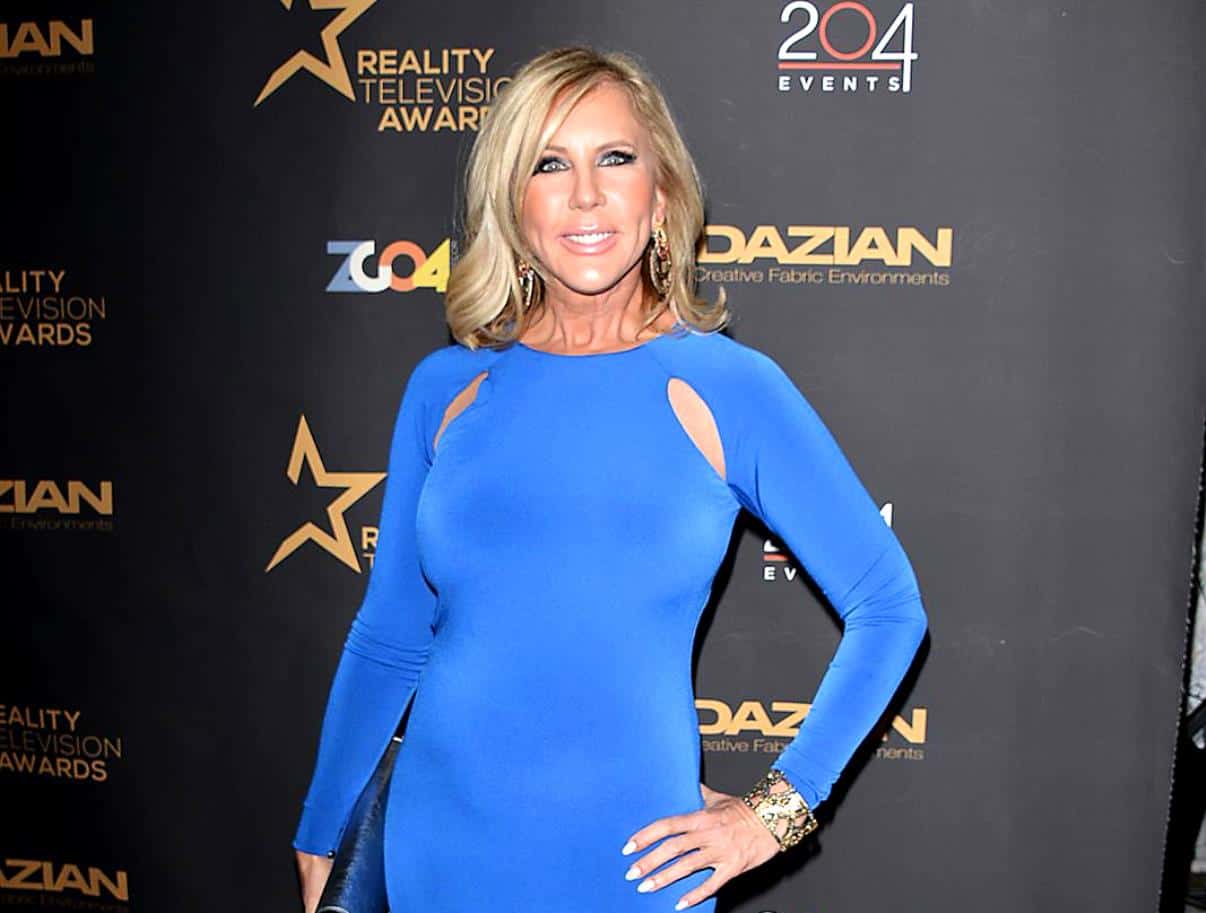 Is Vicki Gunvalson acting out amid filming on The Real Housewives of Orange County in an effort to maintain her full-time role on the show?
Amid reports of a season 14 demotion and a "big time" pay cut, a new report reveals the longtime reality star has become a "complete nightmare" on set as she stages "fake fights" and throws "temper tantrums."
"Vicki has been a total pain in the a** during the first few filming sessions that she has been back on set," a source close to the production revealed to Radar Online. "She is throwing temper tantrums and starting fights because she is terrified of getting booted from the show. She knows that she has to bring the drama and she's been doing just that."
According to the report, Vicki's role on the show will not be officially determined until more footage of the new episodes becomes available.
"They are all non-organic fights and she is taking each one to a whole new level. It is so obvious to everyone what she is trying to do," the source continued.
Earlier this month, when filming on season 14 began, Vicki missed out on two weeks of production as she attempted to come to a deal with her producers that would ensure her full-time role on the series. Since then, she has confirmed on social media that she is back and filming with her co-stars.
In a previous report, a source claimed Vicki was planning for an over-the-top engagement and wedding to boyfriend Steve Lodge to secure a full-time position.
"She plans to whoop it up like never before," the insider previously said.
She later denied that report on Twitter.
The Real Housewives of Orange County season 14 will air on Bravo TV later this year.
Photo Credit: Tony DiMaio/startraksphoto.com