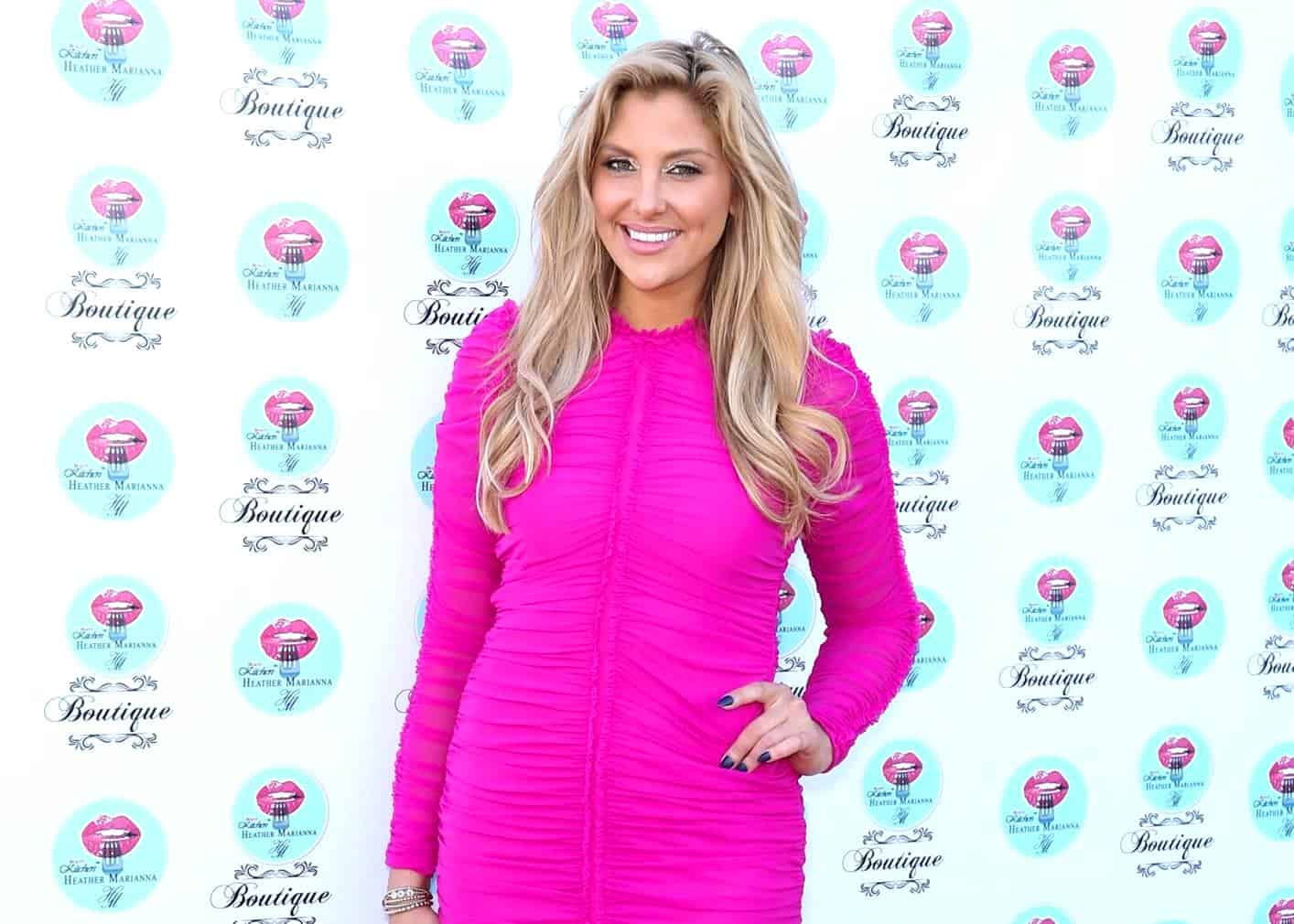 Gina Kirschenheiter was due in Orange County Superior Court on Thursday but didn't show up and now, a judge has issued a warrant for her arrest.
According to a new report, the Real Housewives of Orange County star was expected to address her recent DUI in court after being charged last month but was MIA when the court hearing was set to take place.
Los Angeles' Fox 11 shared the news with readers, revealing Gina had a blood-alcohol level of .20 at the time of the arrest, which is over twice the legal limit of .08.
A week after her February 1 DUI arrest, Gina, 34, was pulled over by cops again for using her cellphone while driving, something which is illegal in the state of California. In that case, she was simply issued a ticket by the cop.
Following her arrest, Gina offered a public apology on Instagram, swearing she will never drink and drive again and promising to make things right not with her words, but with her actions.
"It's terrible that this has become a social norm. I am disappointed in myself and that I am a part of this social norm. Especially since everyone who knows me knows I'm the queen of Uber/Lyft. This didn't happen to me. I wasn't 'unlucky' I made a conscious decision to do something epically stupid. One time is one time too many. I am awake now. I can promise this will NEVER BE ME again," Gina wrote.
"To all of you who wrote me with pain in their hearts about how drinking and driving has had a negative impact on them and their families, I hear you. Thank you. I make this promise to each one of you with your messages in my heart…. I am committed to this cause and hope to effect a positive change and dialogue. You don't have to believe me with these words, but I hope over time you will see through my actions," she added.
Oddly enough, Gina was active on her Instagram page on Thursday as she shared a post asking fans for suggestions regarding what she should wear for the RHOC new season opening credits.
The Real Housewives of Orange County season 14 is currently in production and expected to air on Bravo TV sometime later this year.
Photo Credit: Startraksphoto