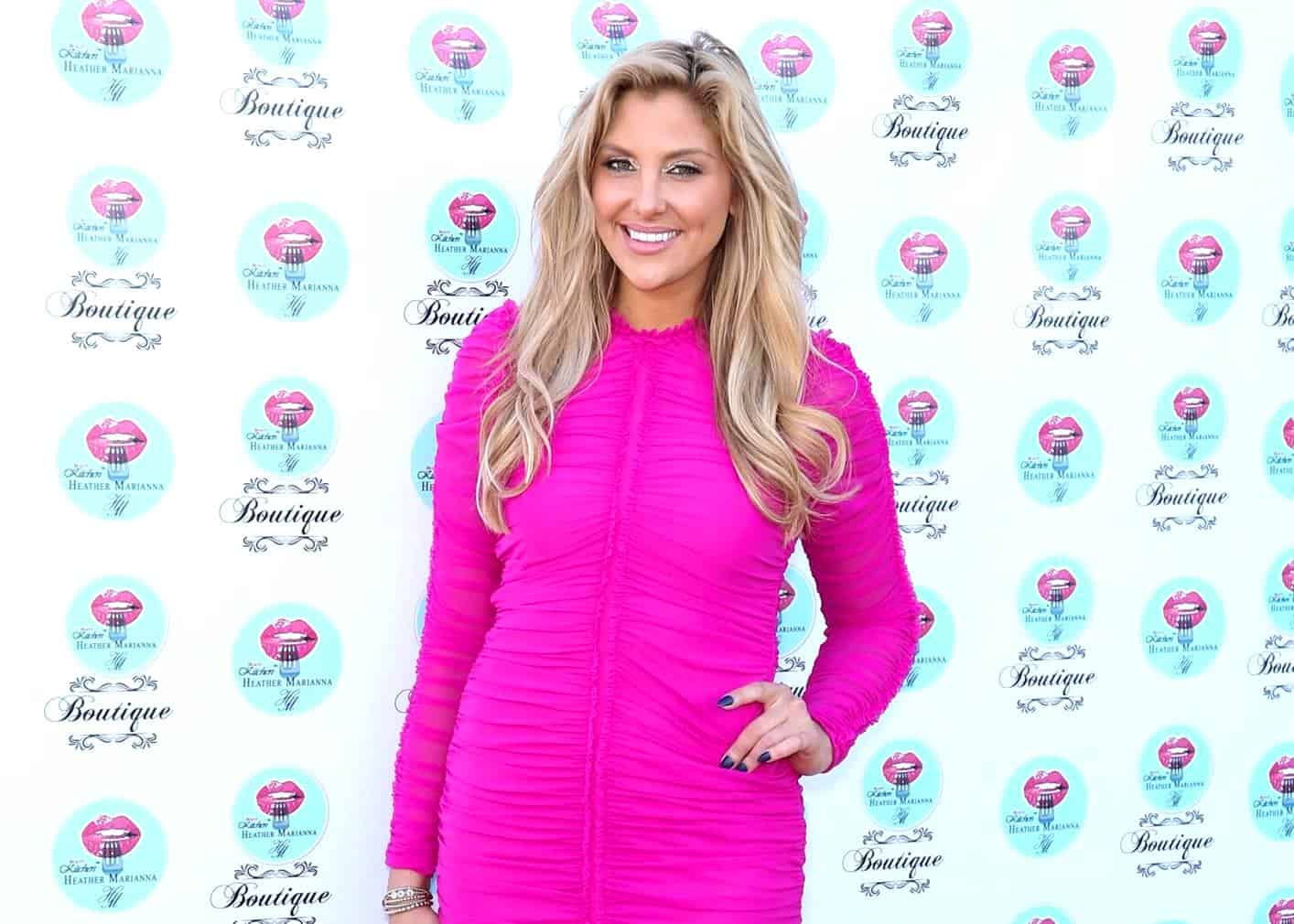 In today's shocking news, the Real Housewives of Orange County star Gina Kirschenheiter was arrested on the suspicion of driving under the influence early this morning.
According to a new report, Gina, who is currently in the midst of a divorce, was pulled over by cops on February 1 around 3:43am in the Rancho Santa Margarita area where most of her RHOC co-stars live.
The Blast is reporting that Gina, 34, was taken to jail in Santa Ana. She was booked and released this afternoon.
Additionally, Gina's occupation was listed as "unemployed" under her booking information, leading to the suspicion that she did not want the cops to know she is a Bravo reality star.
The same report reveals that just last month, Gina was also pulled over by the police after blowing through a stop sign. In that case, she was simply issued a ticket by the police officer.
Page Six is also reporting that Gina will have to appear in court later this month on February 28 to face the DUI charge.
In a statement to the outlet, Gina expresses regret for her actions.
"I made a very bad choice the other night after a mom's night out," Gina said in her statement. "I am extremely disappointed in myself and regret my actions wholeheartedly. I have learned a valuable lesson and hope to show you all that this one incident does not define me."
This news comes just days after it was reported that the 14th season of the RHOC is scheduled to start filming next week, and Gina, along with all of her co-stars, are expected to return for the new season.
Gina is also in the middle of ending her marriage after she filed for divorce from her husband of eight years, Matt Kirschenheiter, last April. The couple shares three kids together.
While Gina has insisted her divorce is amicable, and that she remains on friendly terms with her ex, the divorce remains ongoing as she is requesting spousal support in addition to joint legal and primary physical custody of her kids.
Her ex did agree that she deserves spousal support, while also requesting joint custody of their children.
GINA RESPONDS TO RUMORS OF CHEATING IN HER MARRIAGE!
During the RHOC reunion last year, Gina finally opened up about what led to the end of her marriage, stating she simply stopped feeling loved by her husband.
"When we moved away from Long Island, our relationship just wasn't enough. It was the little, the big, everything," Gina revealed. "He's just not that person who compliments you and builds you up and makes you feel great. I've never walked out of a room and had him say, 'Oh my God, you look so beautiful.' I've never really even had Matt look me in the eye and tell me in a genuine way, 'I love you,' and I do think those things are important."
The new season of the RHOC is expected to air later this year.
Photo Credit: Startraksphoto
TELL US-ARE YOU SURPRISED BY GINA'S DUI ARREST?