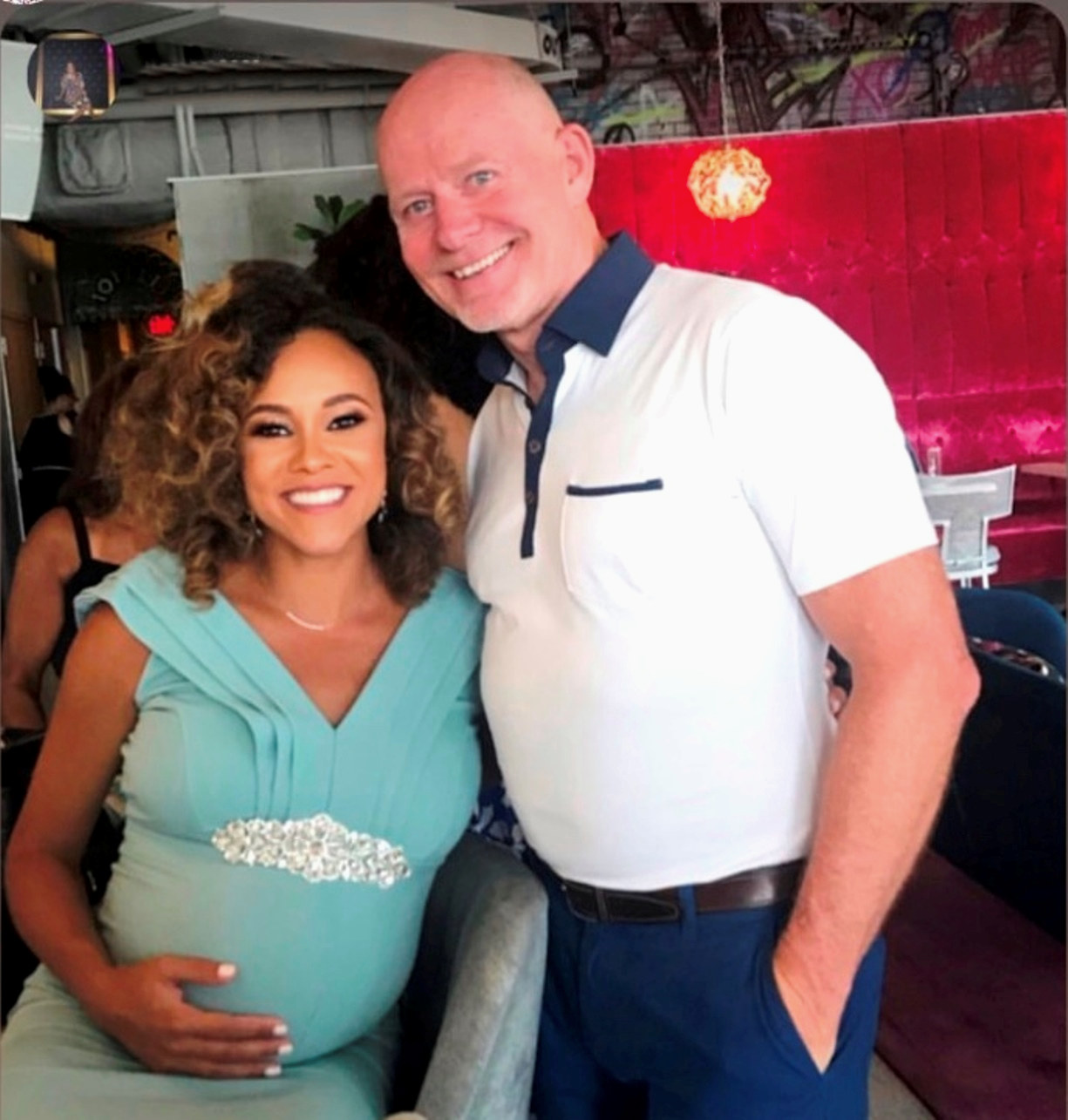 Ashley Darby and husband Michael Darby welcomed their first child together on Sunday, July 7.
Just after the new episode of The Real Housewives of Potomac aired, the 31-year-old reality star took to her Instagram page, where she confirmed her son's birth and shared a photo of herself and Michael at the hospital.
"I never thought this day would come," Ashley captioned the photo. "When I learned I was pregnant, I started thinking about when I'd feel the first kicks. Then, when I was feeling the flutters, I wanted to know when I'd finally start to show. After watching the bump grow, my mind went to birthing day (WILL THIS REALLY HAPPEN?!) And when the day finally came that this sweet child came into our world, it felt like the sunniest day after a sky filled grey."
"The most sensational day of our shared life. Mickey and I are savoring every moment with our wonderful son," she added.
Ashley and Michael first shared her pregnancy news in February. Last month, she shared an Instagram video in which Michael jumped out of a plane for an extreme gender reveal that confirmed they were expecting a boy.
Just days before Ashley's son arrived, the reality star gave fans their final look at her baby bump.
"Anytime now my sweet son, we have made it to the finish line!" she proclaimed. "My darlings, this is the happiest feeling I could ever have right now. Experiencing motherhood and preparing to hold this being in my arms gives more joy to my heart than is conceivable! Thank you for all of the wonderful messages and supportive notes you've sent to us. They have been so helpful and uplifting. Much love and light to every one of you #40weeks #BabyD #rhop"
After Ashley announced the birth of her son, a number of celebrities and Real Housewives stars sent their well wishes.
"Congratulations on the birth of your beautiful son," wrote Margaret Josephs, of The Real Housewives of New Jersey.
"Congratulations! I am so happy for you and Michael. You two are one. I can't wait to meet your bundle of joy. Love you guys," said Ashley's former co-star, Charrisse Jackson-Jordan.
Ashley's baby boy is the first child for her and the third child for Michael, who shares two adult children with his former wife.
The Real Housewives of Potomac season four airs Sundays at 8 p.m. on Bravo TV.
Photo Credit: Instagram