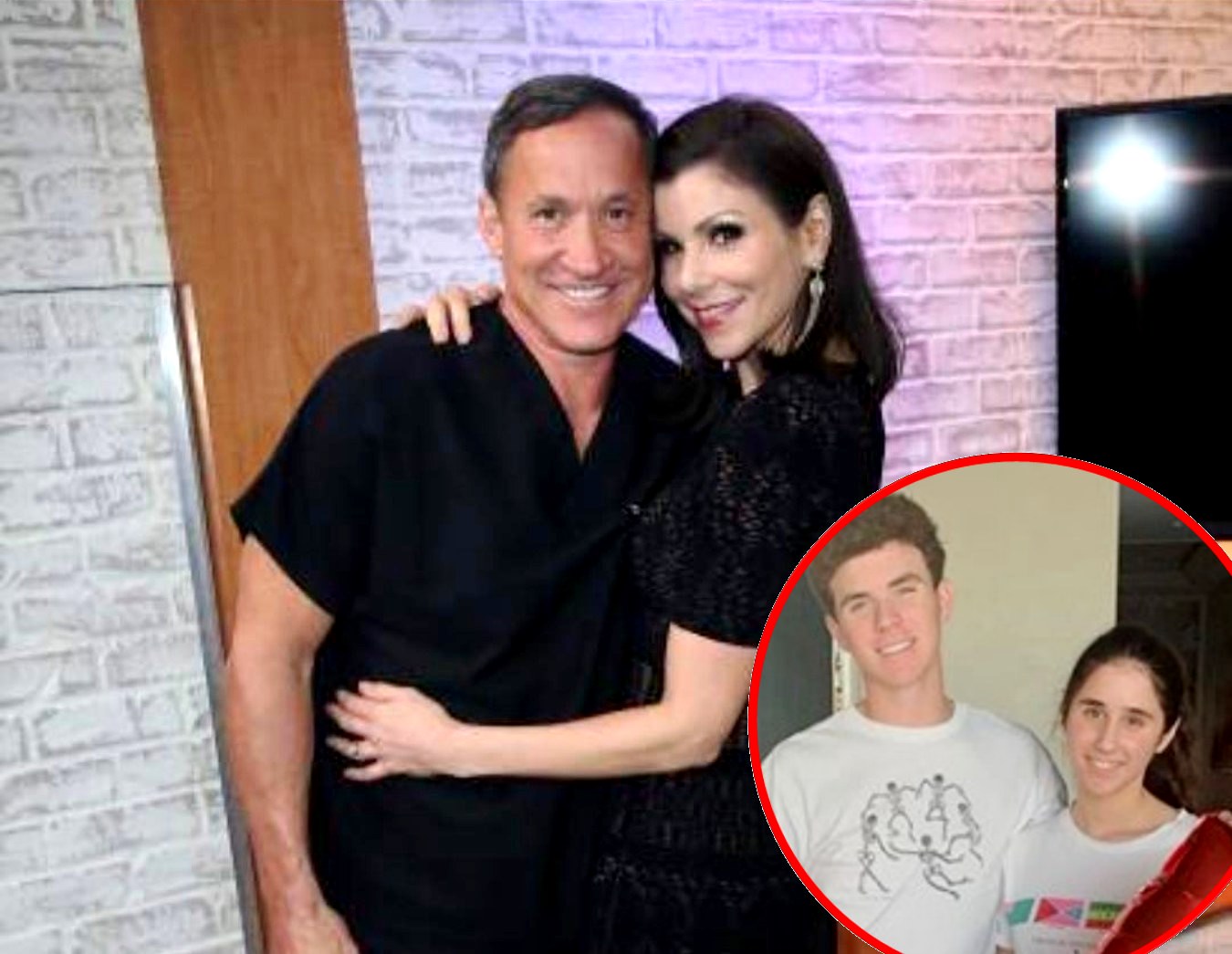 Heather Dubrow and Dr. Terry Dubrow, who are currently featured on Botched, spared no expense when it came to their twins' 16th birthday party.
Earlier this month, in addition to throwing their oldest kids a four-hour celebration with over 100 of their closest friends on a yacht, the former Real Housewives of Orange County couple gifted Max and Nick with two new luxury vehicles.
"SWEET 16 !!! Wow! @drdubrow and I survived 16 years of parenting plus 110 kids on a boat for 4 hours ! #winning #sweet16 LOVE YOU @maxdubrow @nickdubrow WE ARE SO SO PROUD OF YOU BOTH!" Heather wrote in the caption of a series of photos shared on November 17.
In a second post, Heather wished her twins a happy birthday as she revealed their gifts on Max and Nick's birthday cake, which included the Tesla and Porsche logos of their new luxury cars!
"Happy Birthday @nickdubrow @maxdubrow !! We are so proud of both of you ! I can't believe you're 16 and DRIVING ?!?!?? I LOVE YOU BOTH SO MUCH ! Be SMART, be SAFE have FUN!" Heather wrote in the caption, encouraging her fans and followers to swipe to "see the time fly."
Max and Nick also shared photos of their own in honor of their birthdays.
"Sweetest sixteenth!!" Max said in the caption of a photo slideshow of her and her twin's yacht party.
"Damn, what a night @maxdubrow," added Nick.
https://www.instagram.com/p/B4-44RNH4uq/
Dr. Terry also got in on the Instagram action by posting a photo of his twins with their cake and joking about them having their driver's licenses.
"Happy Birthday to my two amazing twins @maxdubrow @nickdubrow. I recommend you all stay off the road awhile though. Cheers!!" he stated.
The Real Housewives of Orange County airs Tuesdays at 9 p.m. on Bravo TV, and Botched can be seen on Mondays at 10 p.m. on the E! Network.