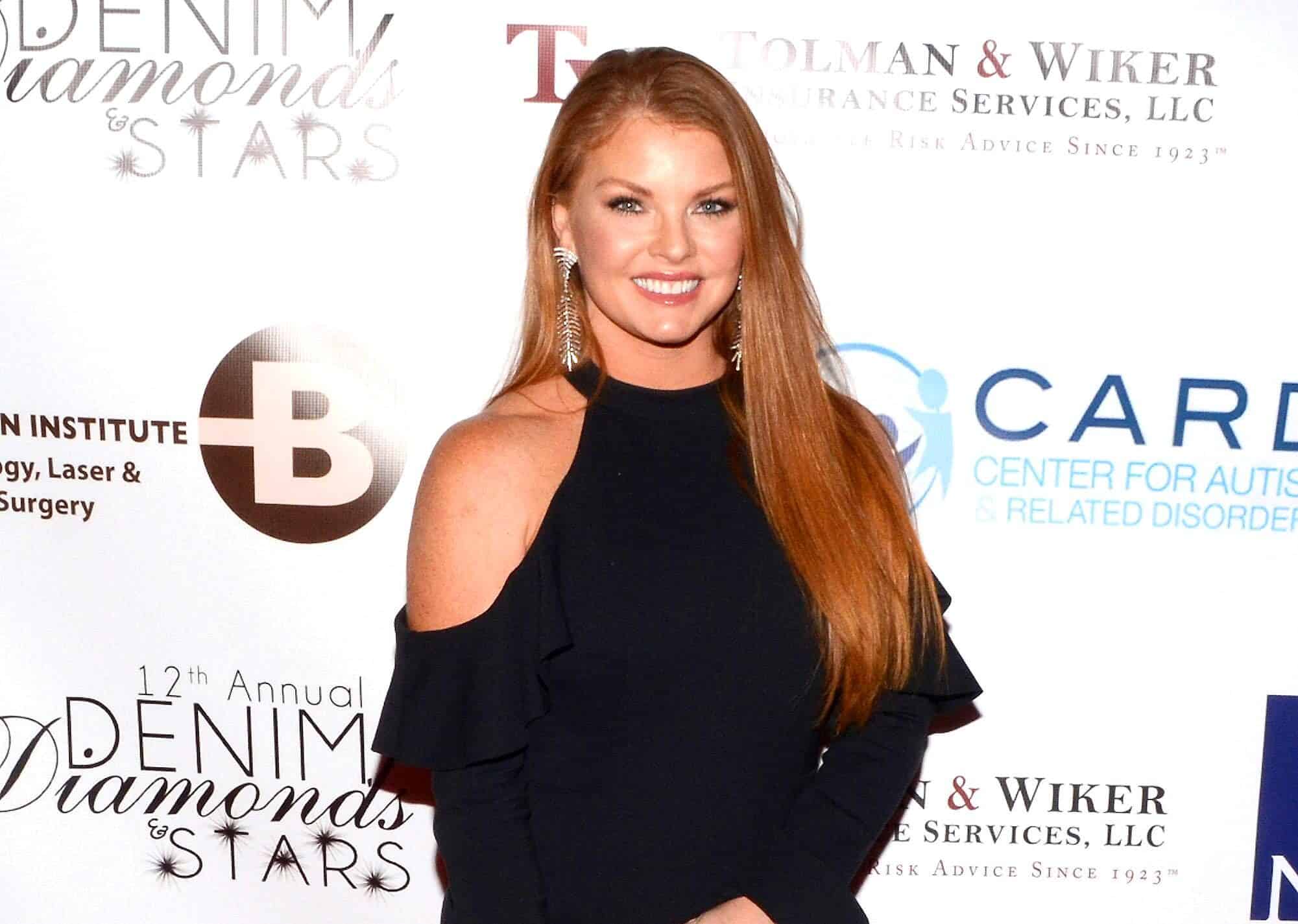 Brandi Redmond is facing claims of racism after being seen poking fun at Asians in a recently leaked Instagram Stories clip that was initially filmed in 2017.
After making the video after a season two moment of The Real Housewives of Dallas in which her co-star, D'Andra Simmons, suggested she had "squinty eyes," Brandi is weighing in on her decision to film herself squinting and speaking with an Asian accent as fans slam her behavior on social media.
"Why is she mocking Asian people? That is so racist!" one person wrote.
"Hypocrite," added another.
https://www.instagram.com/p/B6zZCHsnYdr/
While several other fans suspected the video was actually fake, Brandi confirmed on Twitter that she did, in fact, make the clip years ago after D'Andra was seen telling her co-stars that she often thinks Brandi is asleep because of her "squinty eyes."
Following the sharing of the clip, Brandi shared a tweet in which she vowed to love her audience and continue to make them laugh.
"2020… [Saturday Night Live] has always been a dream bc they never disappoint. Life is love and laughter. There is a difference between humor and hurtfulness. I will always chose to love you and hope to make you laugh. Cheers to a new year & decade. Let's do this!" she tweeted on January 1.
Because Brandi was so vocal against LeeAnne Locken and the racist statements she made about and to Kary Brittingham, even labeling her co-star's comments as "very racist," several of the reality star's followers have confronted her on Twitter. One of her followers suggested she should apologize for the accusations she made against LeeAnne.
"And she should probably apologize to LeeAnne, after what was an obvious performance at the reunion. You cannot label someone a racist, when you yourself have things like this out in the universe," the person wrote.
"I was referring to myself And being Asian. Cheers," Brandi replied.
Another person labeled Brandi's behavior as "disappointing."
However, according to Brandi, she was simply making a joke about herself and hoping to get a laugh with her impersonation.
"I want to make ppl laugh not cry. If you think my intention was to make you cry or hurt I'm sorry. I was making a joke about myself and my cast saying I have squinty eyes. I impersonate ppl for laughter not pain. I thought you knew me better than your accusation," Brandi explained.
"My heart hurts and I do apologize if I hurt anyone. Not my intention. It was never directed towards anyone but myself," Brandi added in another post.
Although Brandi appeared to be initially regretful about her video, she later told a group of fans discussing the clip that she would "do it again" if she had the chance.
"It's a good impersonation if I do say so myself and there was no harm done. I would do it again for a damn good audition. Have a great day," she stated.
The Real Housewives of Dallas season four reunion concludes on January 8 at 9 p.m. on Bravo.