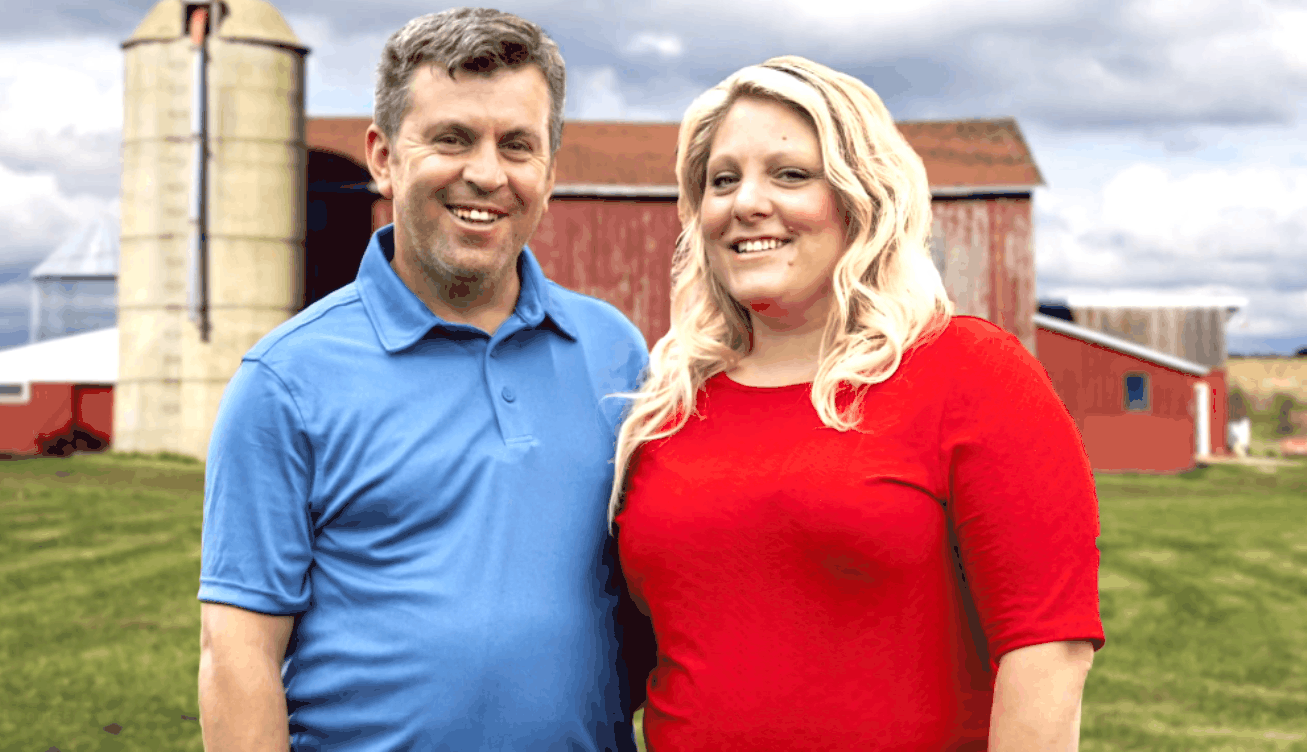 Do 90 Day Fiancé stars Anna Campisi and Mursel Mistanoglu have what it takes to stay together? Find out if they've managed to overcome their issues and tie the knot.
When it comes to a lasting relationship, communication is often key, and as we've seen with past couples on the show, a language barrier can prove to be quite challenging. Such is the case of season seven's Anna and Mursel, a couple that shares very few things in common — one of which is definitely not language.
At the very beginning of the season, fans saw Anna, 38, pick up the love of her life, Mursel, 38, at the airport in Bellevue, NE. Mursel, who hails from Antalya, Turkey was excited to finally spend time with his fiancé who he met on Facebook. The two had originally met for the first time in Turkey and hit it off, resulting in an engagement four months later before Anna applied for Mursel's K-1 Visa.
While the couple had bonded online over their shared love of beekeeping, upon meeting, they were quickly faced with a wide range of cultural differences, not to mention the fact that they couldn't speak to each other without the help of a translation app on their smartphones.
The couple also faced religious differences given that Mursel is Muslim and doesn't drink at all while Anna enjoys her occasional beer or two. In addition to that, Mursel's family is quite religious and doesn't believe a woman should raise children without a husband — which is exactly what Anna is doing. They also look down on a man who marries a woman who already has kids.
The Nebraska native has three sons, Joey, 15, Gino, 14, and Leo, 6, who she admits on the show are her entire life. Due to Mursel's religious beliefs, he chose to keep Anna's boys a secret from his family even though it was incredibly hurtful to Anna. And to top it all off, the boys didn't immediately take a liking to Mursel, largely due to the fact that they couldn't communicate with him.
While viewers watched as Anna continued to plan for her and Mursel's wedding, she was faced with the internal struggle of whether or not she and her fiancé were a good match. Even when she went wedding dress shopping, she broke down in tears after realizing her dream dress was probably not modest enough for the more conservative Mursel.
And after a night out with her friends for her bachelorette party, Anna's faith in her and Mursel's relationship was even more shaken. Her girlfriends all expressed their concern for the bride-to-be, wondering how things would work out with the couple given their language barrier and cultural differences — especially the fact that he was hiding her three children from his family back home.
After her time out with her friends, Anna was visibly distraught and decided to sit down and have a serious talk with Mursel about everything. Mursel seemed to understand that Anna was hurt about him keeping her boys a secret from his family but still was confident it was the right thing for him to do.
While it seems everything is working against this couple, will they be able to persevere and make it through the 90 days? According to TLC fan page FraudedbyTLC, the couple tied the knot on September 8, 2019, in Nebraska.
Before this news was leaked, there was a bit of confusion regarding whether or not Anna and Mursel were already married since they were caught wearing what appeared to be wedding bands. But according to Anna, these were traditional engagement bands that are typically exchanged in a Turkish engagement ceremony.
"I finally got the ok!" Anna wrote on Instagram on November 25, going into detail about the Turkish tradition. "I've gotten a lot of questions about the rings Mursel and I wear. In Turkey it is customary to have an Engagement ceremony."
"We were engaged September 8 2018! Hopefully this clears some questions." added the TLC star at the end of her lengthy post.
Aside from this post, surprisingly, Anna doesn't include many other photos of her partner on her Instagram account and Mursel doesn't appear to even have one.
Mursel's Facebook page doesn't appear to have many photos on it — they're almost all related to his beekeeping hobby — but it does say that he's currently residing in Nebraska, leading us to believe he's living in the States today.
Anna also has a Facebook page that features a picture or two of her and Mursel and appears to use it to promote her business, Beauty and the Bees Honey LLC.
Wondering if some of the other couples from this season of 90 Day Fiancé are still going strong? Find out if Michael Jessen and Juliana Custudio were able to overcome their massive age gap and stay together!
Catch new episodes of 90 Day Fiancé every Sunday at 8 p.m. on TLC.
Photo Credit: TLC