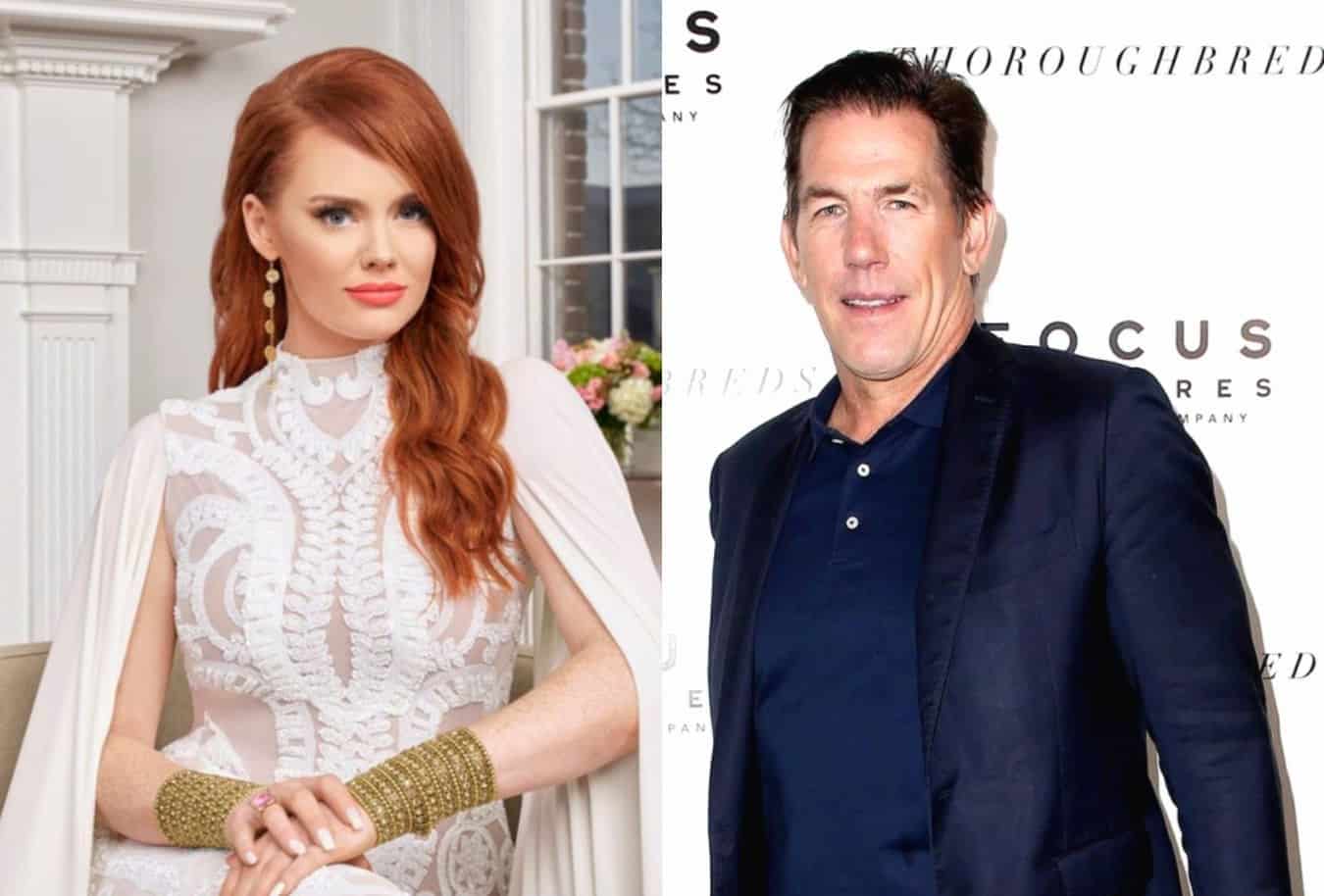 What's really going on between Kathryn Dennis and Thomas Ravenel?
After the Southern Charm cast member shared a photo of herself and Thomas over the weekend as they attended a James Bond-themed party with friends, she was forced to address the issue on Instagram as a source spoke out and suggested that she and Thomas are rekindling their romance.
"Kathryn, imma need more information about this," one person wrote in the comments section of Kathryn's post.
"lol we are JUST friends," she replied.
"Why are you out around Thomas and [you're] posting pics of it?" asked another.
"Why not?" Kathryn wrote back.
Then, when a third fan said they were convinced "there's a shortage of real men in [her] town," Kathryn said the woman was "correct."
As Southern Charm fans well know, Kathryn and Thomas have been through a lot of ups and downs since they began dating during the show's first season in 2014, including the births of their two children, daughter Kensington, 5, and son Saint Julien, 4, and the messy custody battle that followed. However, after settling their custody dispute at the end of last year, the former couple is said to be in a much better place. A source is even alleging that they are rekindling a romance.
"Thomas and Kathryn have been spending a lot of time together. They're on really good terms. It started with co-parenting, but it quickly grew into something more," a source told PEOPLE on Monday, January 13. "She feels comfortable with him again, and they've both kind of tossed aside any other relationships they had for each other. There's that spark, and they're letting themselves explore it right now."
Although Thomas and Kathryn may be allowing themselves to get close to each other again, they aren't in a rush to define their current relationship.
"It's not like they've defined their relationship that they're back together right this second, but that's very much what's happening," the source alleged. "The thing with them is, this all can change in two days. That's how they are. It's always so up and down. Right now it's up and in a very good place."
Following the reconciliation rumors, Thomas took to Twitter to respond to a fan who asked him if he and Kathryn were back on.
"No, we're doing some things together because it makes the kids very happy to see us getting along. And in this matter, our interests are perfectly aligned," he explained.
https://twitter.com/Thomasravenel/status/1216732354863161344
Photos Credit: Paul Cheney/Bravo, Faye Sadou/MediaPunch/INSTARimages.com