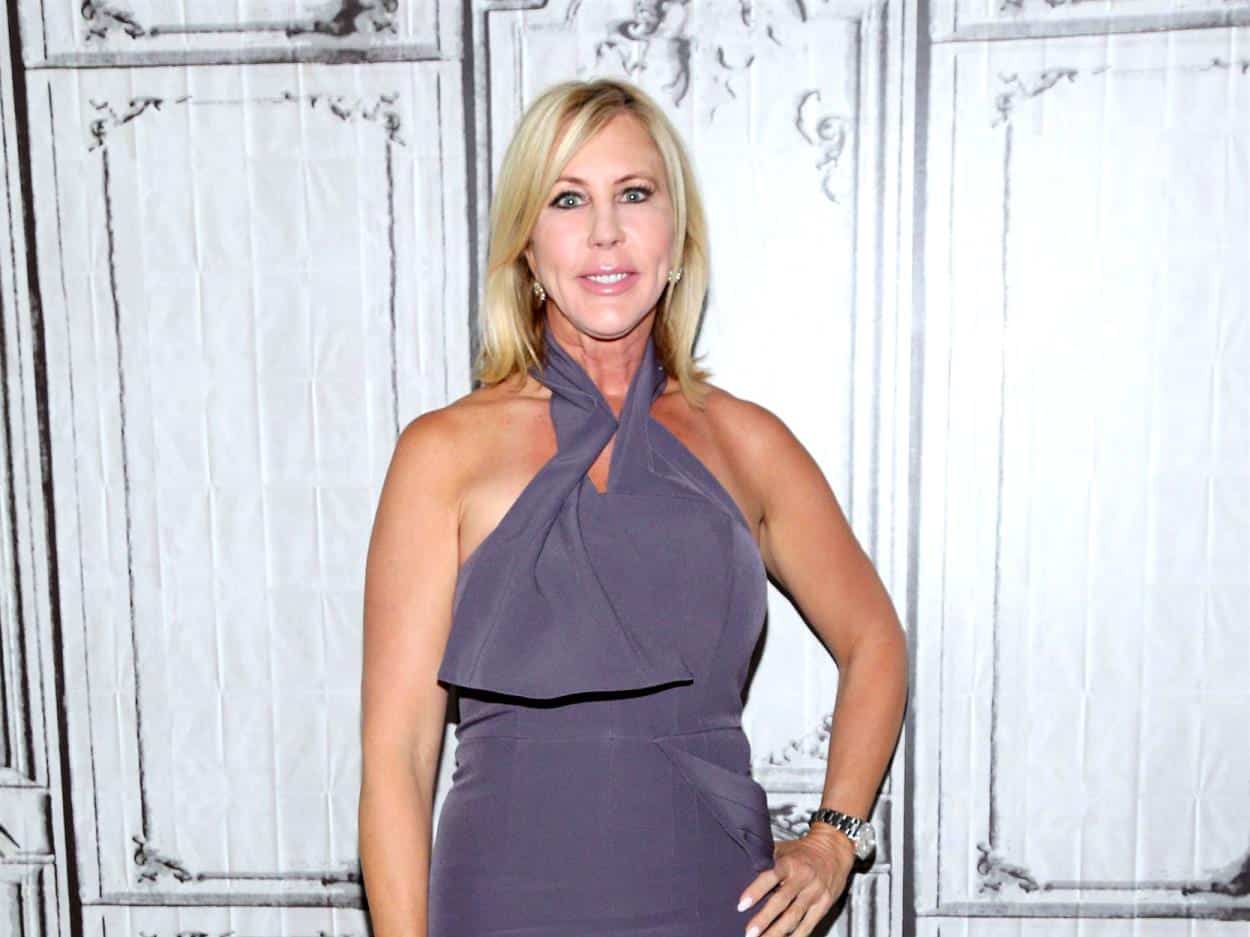 Vicki Gunvalson didn't do well filming The Real Housewives of Orange County during her final years on the show.
On Instagram this week, as she announced her new Westwood One podcast, Whoop It Up With Vicki, Vicki opened up about her last few seasons on the Bravo reality series before revealing which of her former co-stars she will not be inviting to join her on the upcoming show.
After a fan left a comment on one of Vicki's latest Instagram photos, telling the longtime reality star that she got "caught up on the crazy [and] not classy too much" toward the end of her run on RHOC, Vicki agreed that the past few years have been challenging.
"I agree. It was tough the last few years," she replied.
In another comment, a second fan wondered if Vicki would be willing to put her differences with Kelly Dodd aside and welcome her former RHOC co-star to join her on Whoop It Up With Vicki.
"Umm… NO!" Vicki responded, adding in another message that her podcast will premiere "sometime in March."
In her own Instagram post earlier this week, Vicki officially announced her new podcast.
"Hey everybody, it's Vicki! If you've watched my journey on [The Real Housewives of Orange County], you know that my love is big and it's a big deal in my life. You've heard about my marriages, my romantic relationships, how much I adore my kids and my grandchildren, even how much I love to work at my office. Well, it's just about Valentine's Day and I want to tell you all about something new in my life that I absolutely love… It's my podcast, Whoop It Up With Vicki," she shared.
Vicki went on to reveal that her new podcast will cover behind-the-scenes stories fans have never seen on RHOC, as well as her take on pop culture, other issues close to her heart, and expert information about financial planning and security.
"I promise you're going to love it and I'm going to love bringing it to you," she said.
Photo Credit: Elizabeth Pantaleo/startraksphoto.com