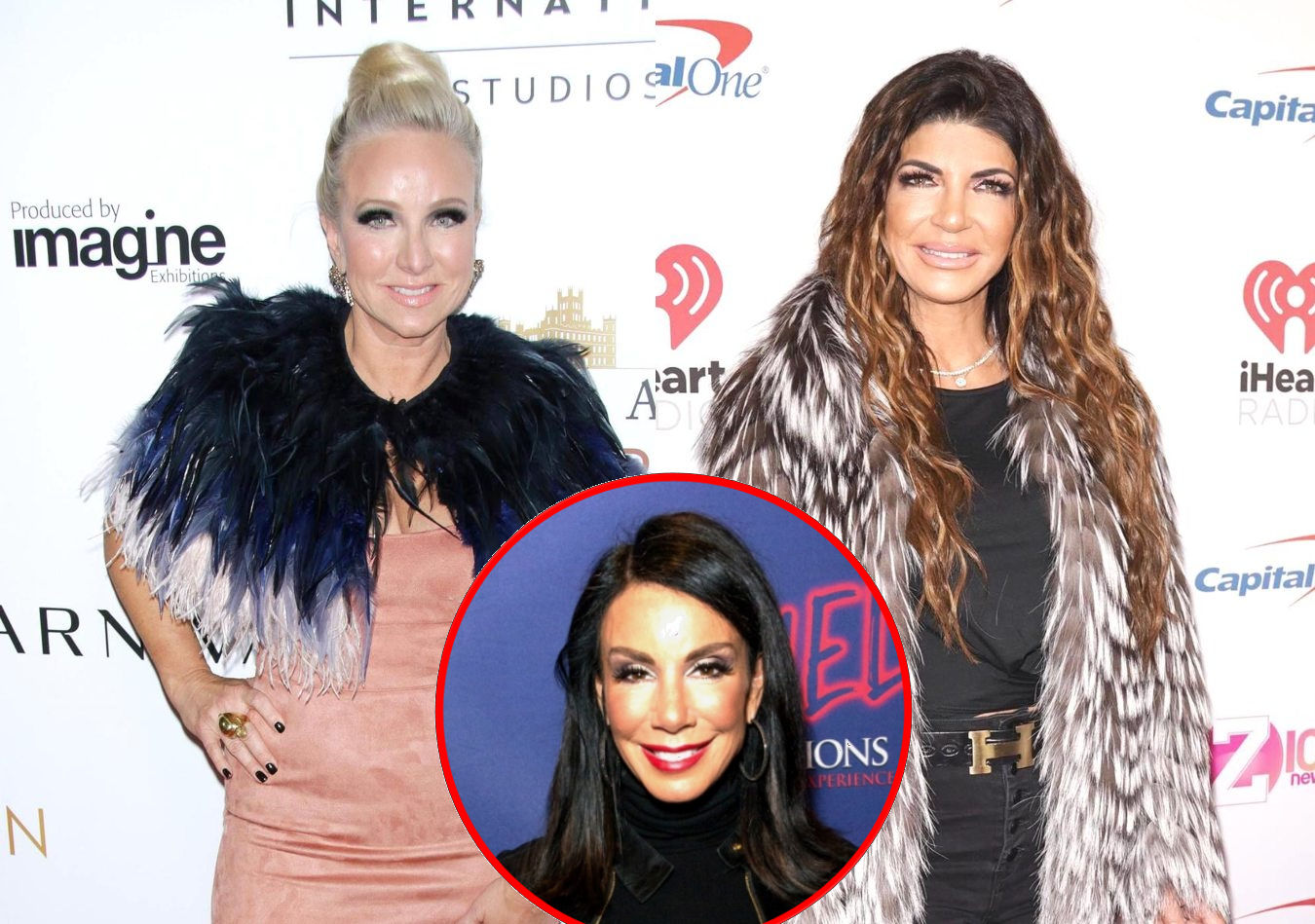 Margaret Josephs is slamming Teresa Giudice as a "f*cking a**hole" upon learning that her good friend actually told Danielle Staub to pull her hair during an altercation she had with Danielle on this season of The Real Housewives of New Jersey.
In a newly released preview clip by Bravo from tomorrow's upcoming finale episode, Melissa Gorga is seen telling all the women about Danielle's admission that after the store owner told her to pull Margaret's hair, following Margaret pouring water on her, Teresa also told her to "do it" numerous times leading up to Danielle pulling Margaret's hair and dragging her across the room.
Upon learning about about Teresa's involvement, Margaret appears visibly stunned and immediately doubts the story while Teresa remains silent. Dolores Catania also jumps to Teresa's defense and calls Danielle a liar.
"I don't believe it. You would never do that," Margaret insists as Dolores adds, "This is Danielle 101. She's making stories up as they went along."
Finally, Teresa breaks her silence and appears to try to blame her actions on "drinking."
"I don't even… I remember her saying something to me. I don't know. I was drinking and everything happened so fast," says Teresa to a shocked Margaret. "I was drinking. And everything happened so fast."
"Why would you ever tell her to pull my hair? How sick is that?" Margaret asks Teresa. "You f**king love this girl so much that you're gonna f**king just let her hurt me? For what? For what? You're a real f**king asshole. I'm like f**king freaked out."
Margaret continues, "This is your f**king friend? This is who you wanna associate with? She just threw you under the bus in front of the f**king world to save her own f**king a**. How sick is that?"
Dolores adds, "Wow. You have been going to bat for her since day one, and look what the f**k she just did to you."
Following Dolores' comment, Margaret storms off and Teresa then loses it as she flips off the camera and throws her drink, which partially hits Dolores, and storms off as well.
After Teresa walks off, a voice is heard stating that Teresa is "pissed at the producers."
The Real Housewives of New Jersey season 10 airs Wednesdays at 8 p.m. on Bravo.
Photos Credit: Sam Aronov/Shutterstock.com, Image Press Agency/Alamy Stock Photo, Michael Simon/startraksphoto.com