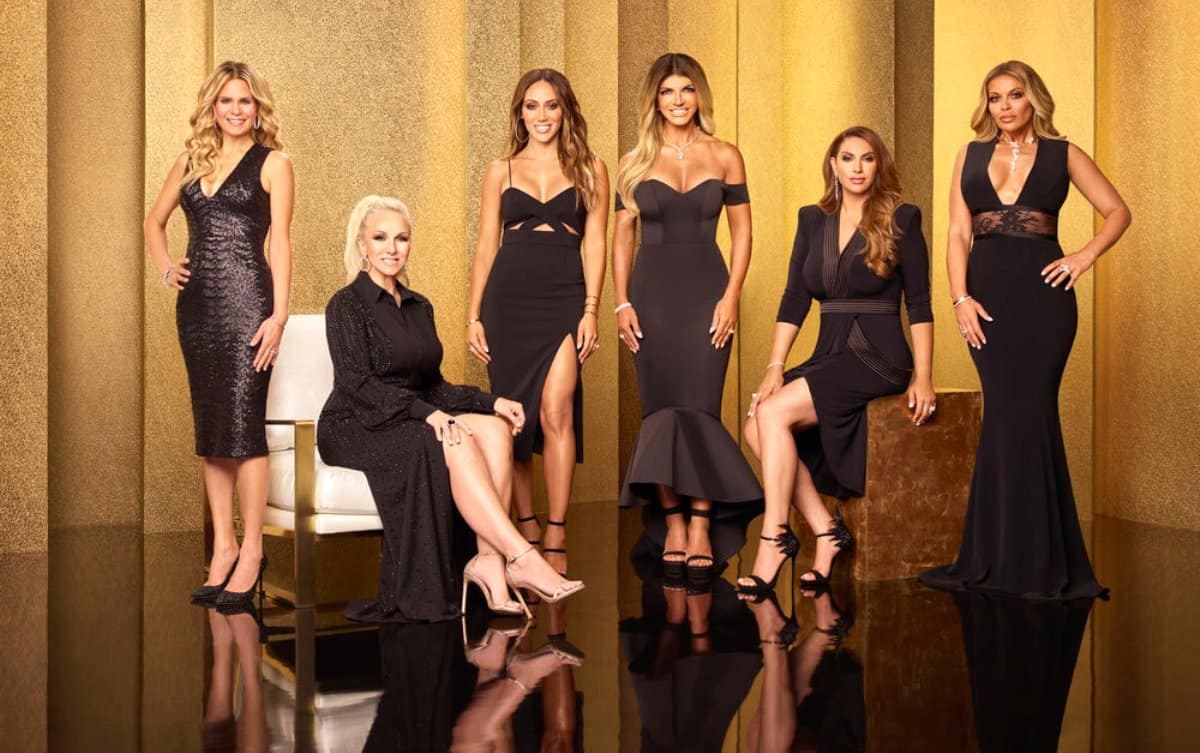 The ladies of The Real Housewives of New Jersey are coming back to Bravo TV for a very dramatic 10th season.
In the just-released trailer for the upcoming episodes, Teresa Giudice and Melissa Gorga's relationship will be seen going through its usual ups and downs as a potential pregnancy, cheating rumors, and home-wrecking allegations are addressed by their co-stars.
"When your sister's not acting like a crazy b***h, we get along," Melissa tells her husband Joe Gorga at an event as she's seen jumping into her sister-in-law's arms.
At the same event, Joe brings up the idea that Dolores Catania is still hooking up with her former husband, Frank Catania.
"Who thinks he's banging Dolores?" Joe asks as Margaret Josephs' boyfriend, Joe Benigno, raises his hand.
As tensions continue to heat up between cast members, the drama surrounding Teresa's husband Joe Giudice's impending deportation is addressed as she's accused of cheating with the much younger Blake Schreck.
"I'm getting deported and that's all there is to it," Joe is heard telling his kids during a phone call before he then voices his regret at getting married. "Alright, like I even wanted to get married? No," says an angry Joe to Teresa.
This leads to Teresa calling out the way Joe speaks to her in front of their eldest daughter Gia Giudice, who makes it clear she doesn't want to be involved in her parents' quarrel.
Then, after Margaret accuses Teresa of "cocktailing it up all night with some young guy," she flips out and tosses a glass.
In another scene between Melissa and her husband, she's seen asking her three kids, "How would you guys feel if mommy and daddy have one more baby?"
Speaking of kids, the series' resident stay-at-home mom, Jennifer Aydin, is forced to defend her life to Margaret, who tells her that her only achievement in life is "marrying someone rich."
"I'm a mother. That's my job and I take it very seriously," she says.
Meanwhile, according to Danielle, who returns to the show in a "friend" role, Margaret is the reason she and ex-husband Marty Caffrey went through a divorce. And, when Margaret is seen sitting down with him, Danielle's claims are seemingly confirmed as Margaret tells him she is "not letting [him] go back to her."
The Real Housewives of New Jersey season 10 premieres on Wednesday, November 6 at 9 p.m. on Bravo TV.