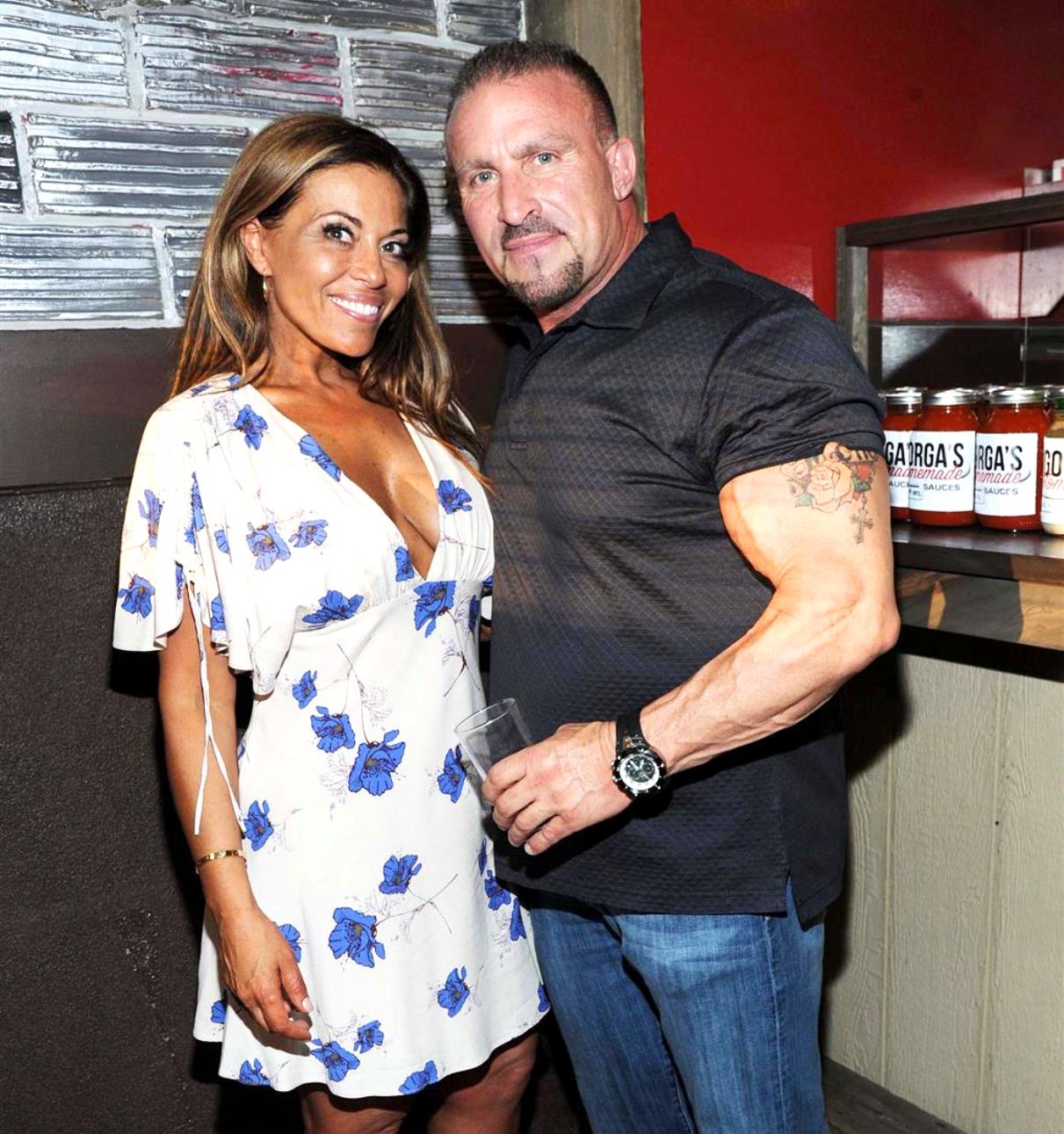 Real Housewives of New Jersey star Dolores Catania may seem to have it all, great kids, a role popular reality show, two successful gyms, and a very friendly relationship with her ex-husband. However, in recent years, Dolores has been secretly struggling with an unhealthy relationship with food.
In a new interview, the Bravo star opens up about her weight issues plus she finally reveals the exact status of her relationship with her ex-husband Frank Catania.
After undergoing a little-known weight loss procedure known as Obalon, which involved her swallowing a capsule with a catheter at the end of it, she opened up about the procedure and her past eating habits.
"After you swallow it, you get an X-ray of your stomach to make sure it's in the right place," Dolores told Fox News on March 27. "And then through the catheter, they blow it up with air. So, really the hardest part is swallowing it… Before you do the procedure, you're given a placebo to make sure you can do it. And really that's it… And it's done three different times."
"It's a capsule about half the size of your thumb," she added.
According to Dolores, she began overeating after signing on to appear on the seventh season of the RHONJ. As she explained, the grueling filming schedule of the show and the stress she faced during production led her to eat so much that she would actually get sick at times.
While having blown up balloons inside one's stomach seems pretty extreme, Dolores has no regrets about the six-month procedure and has already seen results.
"I know I'm losing inches because my clothes are bigger. My face is much thinner. I don't want to know how much I've lost yet. I want to know at the end of it because I'm very comfortable with how I am," she explained.
Dolores also finally addressed the status of her relationship with her ex-husband Frank Catania, following months of speculation and even reports stating they had gotten back together. So are they or aren't they?
"I learned in my life that you never say never. But Frank is Frank, and he said he wouldn't want to get back together because he wouldn't want to ruin what we have," Dolores explained.
She added that despite their living arrangement, she's actually still dating her beau Dr. David Principe. That said, she isn't ruling out a future reunion with her ex-husband and pointed out that they have "great chemistry" with one another.
"I actually enjoy being with him very, very much," she continued. "Frank's a good father. Everybody's happy. Who knows what life will bring? I will never say never. But I can say right now, no."
Dolores then added that her current boyfriend is a "very nice guy" and said she enjoys him. Apparently, he is also very secure and understanding!
Photo Credit: Michael Simon/startraksphoto.com
TELL US – THOUGHTS ON DOLORES' INTERVIEW? ARE YOU SURPRISED SHE AND FRANK ARE NOT BACK TOGETHER?