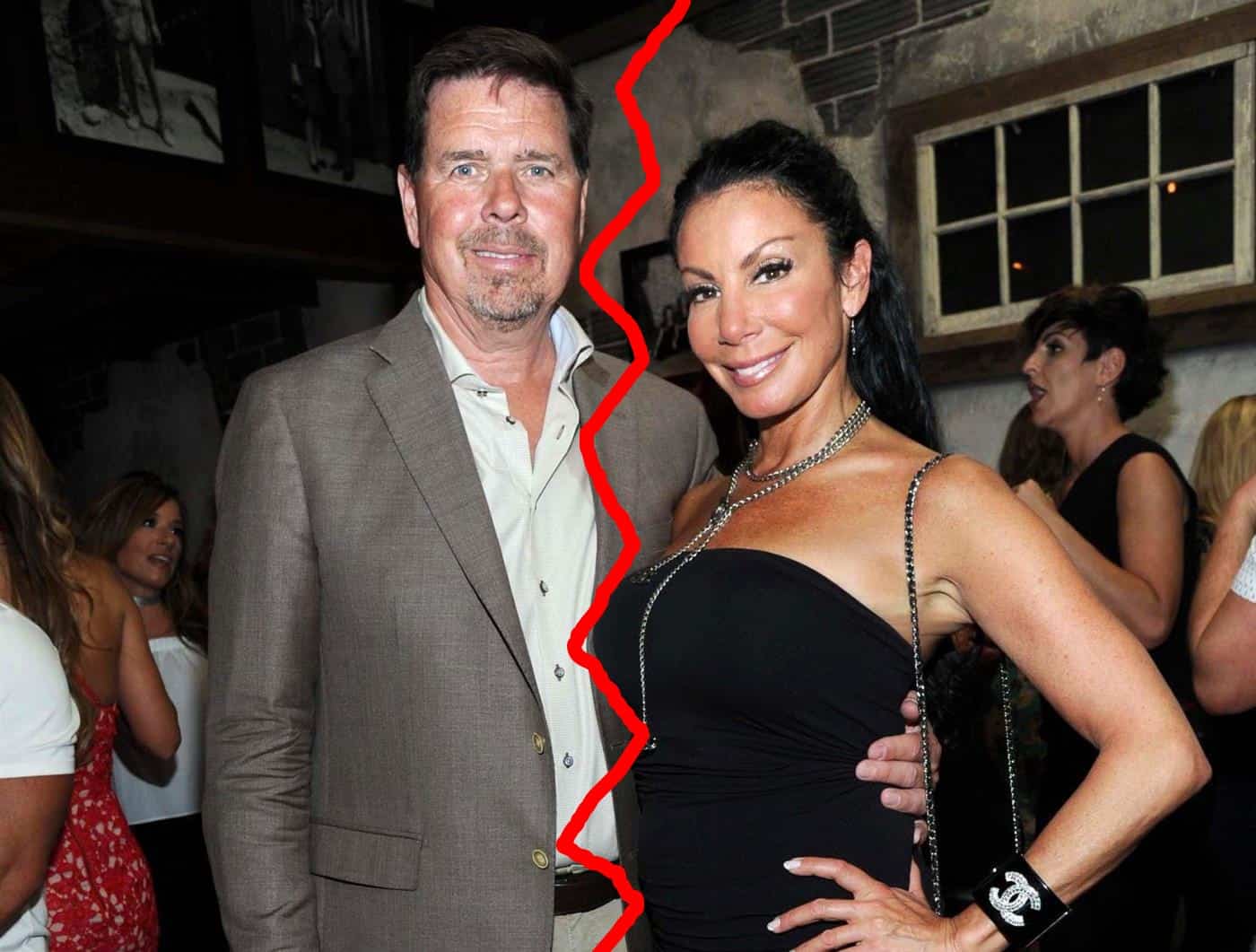 Although Danielle Staub's divorce took longer than her three month marriage to Marty Caffrey, she is celebrating being a single woman once again.
The Real Housewives of New Jersey star and Marty appeared in front of a judge on Thursday in a Bergen County court, during which they both agreed to finalize their divorce.
One point of contention for the former couple had been the $2.15 million house they had been sharing, which we reported was purchased by Marty back in 2017. If you recall, Marty had put the home on the market last year, much to Danielle's dismay as she claimed she was not aware he was trying to sell the home, and then tried to block the sale.
Page Six is reporting that according to their divorce deal, Danielle will have until April to move out of the home unless she chooses to purchase it, which will require her to also pay for all the furniture inside.
Following the finalization of her divorce, Danielle spoke to TMZ, outside of the courthouse, and told the media outlet that she is planning on purchasing the home.
She also slammed her ex, calling him "thirsty" and giving him the middle finger. Additionally, she accused him of trying to extend his 15 minutes of fame after the cameraman told her Marty would like to remain friends.
As for Marty, he issued a statement to PEOPLE regarding the end of his 9-month marriage to Danielle.
"Now that the divorce is final, I feel great relief as well as sadness," said Marty. "Relief comes as I have finally reached the end of the twisted road I was dragged down. I am looking forward to moving on in life with my supportive and loving family and friends around me. However, Danielle and I did fall in love, and it is sad to part from each other this way after experiencing something special together."
He continued, "Looking back on our relationship, it is hard to reconcile that the camera and the show were more important to her than her relationship was with me. I do think the show led to the destruction of our relationship. I would caution any man who contemplates getting involved with a 'real housewife' as I think it takes a special kind of person to expose their private lives in this way and not have it not cause problems."
Danielle and Marty started dating in April 2016, and tied the knot in May 2018 in the Bahamas. They however separated just three months later, following allegations of abuse by both parties against the other, as well as multiple restraining orders.
The RHONJ airs Wednesday nights at 9/8c on Bravo.