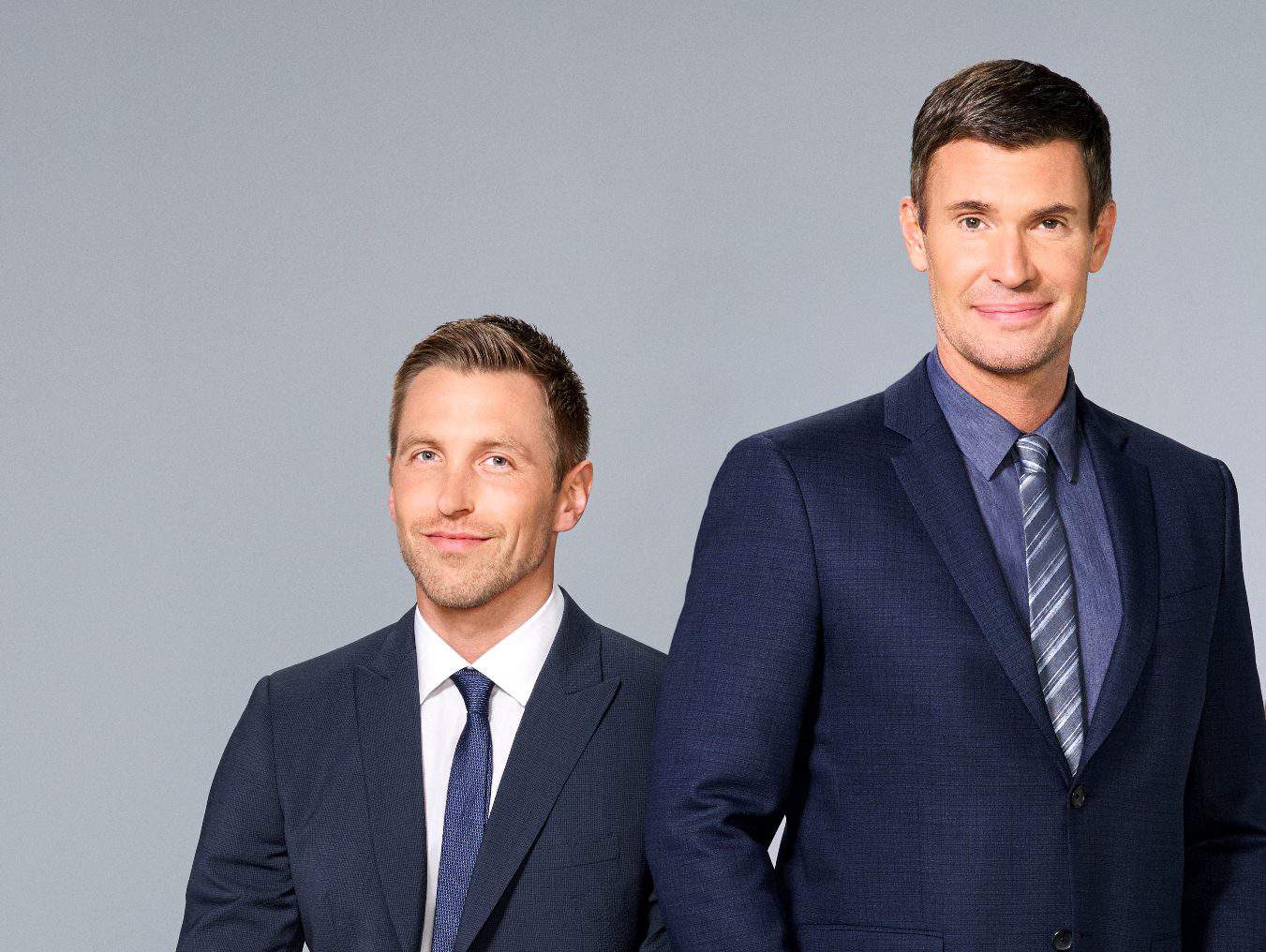 Flipping Out star Jeff Lewis is being sued by his former partner, Gage Edward, yet again! This time it has everything to do with cold, hard cash. It's another legal battle in what seems like an all-out war between the exes.
According to court documents, Gage claims that he loaned Jeff $125,000 in December 2018, but the designer never paid up. The lawsuit accuses Jeff of breach of an oral contract.
The lawsuit states, "Plaintiff is monetarily at a loss for $125,000 because Defendant is not recognizing the oral agreement between the two parties and failed to repay Plaintiff the money owed."
The court documents obtained by The Blast show Gage is claiming he first loaned the money to his former partner in 2016 because Jeff was running low on money and needed it for real estate projects and other related business. The document states the radio host "was making an attempt to finish a project in Sherman Oaks, to secure financing on the build to replenish his cash."
Gage alleges that he was asked to sell his car in order to acquire enough funds to loan Jeff. He claims his car was completely paid-in-full, but he sold it back to the dealership to secure liquidity and then loaned Jeff the $125,000. He acknowledges that he did receive a $50,000 payment, with half of that actually going toward interest, but then Jeff asked for another $50,000 and Gage obliged. And Jeff paid back another $25,000 in December 2019.
The former star of Flipping Out allegedly agreed to pay back the loan with interest, and the two agreed upon a payment plan in February 2019. Gage claims they actually created a payment schedule, but Jeff failed to make payments.
During the Tuesday episode of his show, Jeff acknowledged Gage did lend him some money when he was "strapped for cash" while he was working to flip four homes. However, he disagreed with the amount, believing he doesn't owe the full $125K. Jeff said he was under the belief that they would settle this in the "global settlement" involving their child custody case. Jeff also accused Gage of owing him money as well. Plus, Jeff also claimed Gage filed the lawsuit earlier this week after he had already agreed to go to arbitration.
"I think it's calculating and measured to file a lawsuit on Monday, the day before my birthday. And by the way, I fully expect to get served today on my birthday," said Jeff on March 24, as he also slammed Gage's lawsuit as "sick" and claimed he was doing it for revenge.
This is not the only issue the former Flipping Out couple is currently hashing out through the legal system. They are currently in a heated custody battle regarding their three-year-old daughter, Monroe. In February of this year, Jeff revealed that he was served court documents stating that Gage is seeking 50-50 custody and support. He is also requesting that Monroe's legal name be changed from Monroe Christine Lewis to Monroe Christine Edward Lewis, which would include Gage's last name. Jeff went on a rant on his Jeff Lewis Live radio show after being served the documents
"It is 10 pages of mistruths, exaggerations, mischaracterizations," he raved. "It doesn't make me angry; it just hurts my feelings because I feel like, 'Wow, I took care of you for 10 years.' I think we had a really good, strong relationship, loving relationship, partnership for seven years." He added, "And then to just write all those terrible, hurtful lies! I didn't get angry. I actually feel compassion for him."
The former couple publicly confirmed their split in January 2019. Although at times it was rather strenuous to watch, fans got to see their relationship play out for several years on the show and were really rooting for their relationship to work, especially after the birth of their little girl. For anyone hoping for a reconciliation, I certainly wouldn't hold your breath.
Photo Credit: Bravo