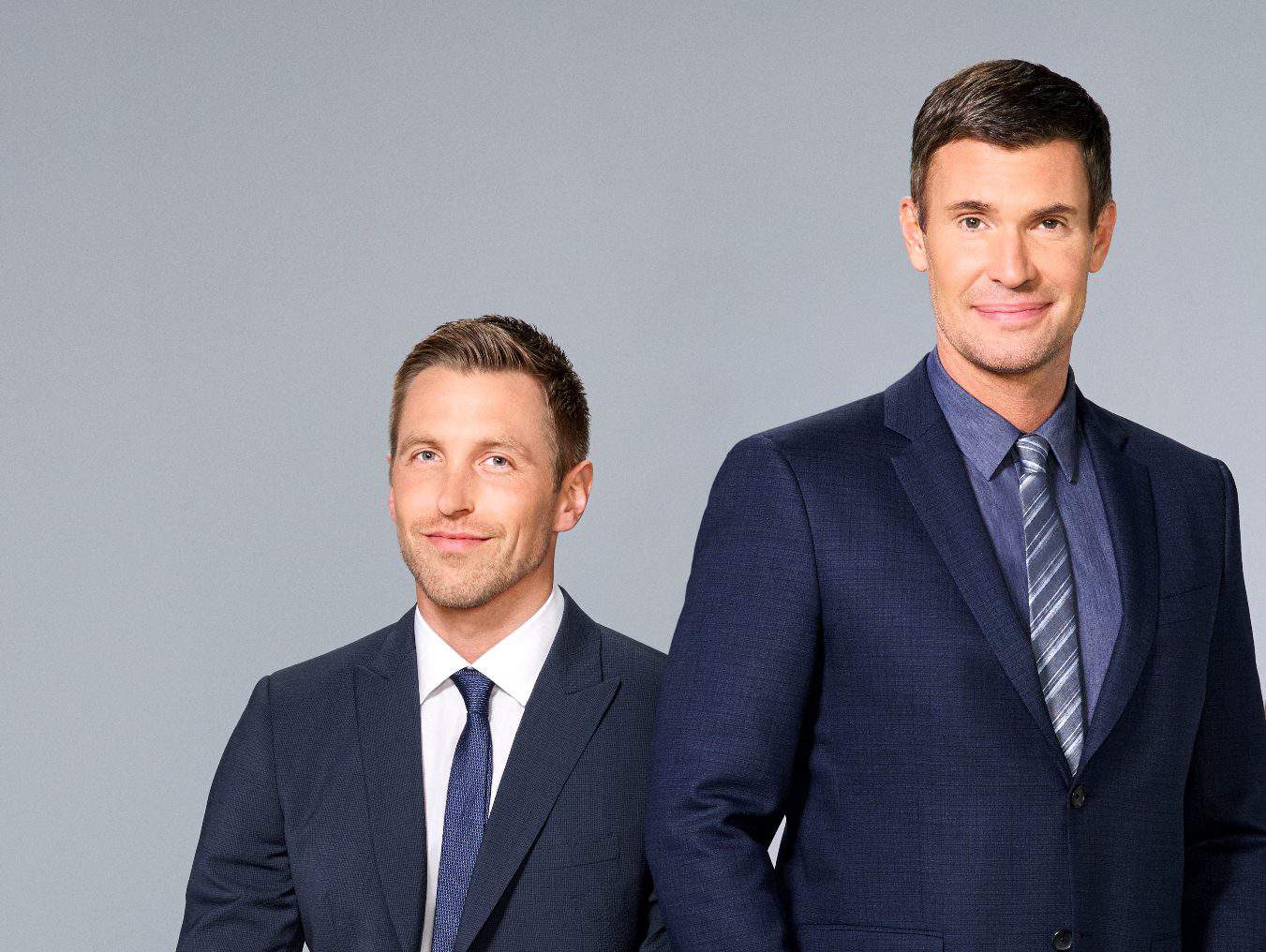 Jeff Lewis and his former boyfriend, Gage Edward, are once again at odds over their custody arrangement for their two-year-old daughter, Monroe, as things have taken a turn for the worse.
Just months after the former Flipping Out cast member, 49, came to a tentative agreement with Gage, 34, the ex-couple suddenly canceled a court-scheduled mediation session, where they were expected to appear in front of a judge and present an agreement for the permanent custody of Monroe.
Following the cancellation of the October 3 mediation session, Jeff appeared on his SiriusXM Radio show Jeff Lewis Live, where he shared his thoughts on his current tension with Gage. He also revealed that it was Gage's supposed flip-flop on certain parenting issues that prompted their latest feud.
"There is nothing in place. All we have is a temporary legal custody schedule. We are in this combined at $80,000. We don't have a financial settlement," Jeff complained on his show on October 8. "I have begged him to try to work this out together, but what happens is, sometimes in all honesty, I feel like I'm co-parenting my child with a child. And what happens is he takes his marbles and goes home and calls his attorneys and all I can think is $550 to $650 an hour."
According to Jeff, he and Gage were in a good place after coming to a temporary agreement for Monroe in August. However, Gage allegedly changed his mind on several things shortly after, which Jeff blames on outside influence.
"On Sunday, we had a call scheduled, everything we discussed was changed. And I think what happens is, I think he goes and calls someone. I call him the homewrecker, the boyfriend… but suddenly, everything we have talked about is off the table," he stated. "I spend two hours, three phone-calls on Sunday to put it all back together. I feel like we're all on the same page… Six hours later, I get an email from him, none of this works, I think the attorneys should handle it."
"I literally just put my face in my hands and I thought this guy is going to torture me forever. I'm a prisoner," added Jeff.
Jeff and Gage split in January after 10 years together. While their personal relationship has been quite tense, Jeff has applauded Gage for being a "good dad" on a number of occasions. But now, he believes Gage isn't putting their daughter first.
"Whatever he did to me, I can get over it. Here's the problem. I don't believe that he always put our child first. I don't believe that he always considered our child's well-being and what was best for her, and for that, I can never forgive him," Jeff explained.
According to Jeff, Gage has failed to create a child-friendly home for their daughter. He also said Gage does not live close to their daughter's school and noted that 50/50 custody is "not the best for [Monroe]."
"For her best interest, I have been fighting for majority of the custody," he shared. "I say, look, I have the house. I have the infrastructure. I've got the playroom, I've got the pool, the backyard. I've got the whole thing plus I've got the nanny, the housekeeper. And all of her classes and school are within two miles of my house."
Jeff continued, "I have made the choice to live in Sherman Oaks. I've made the choice to live in this house 150% for my child. So, you got to understand that every day, everything I do, she's on my mind 24/7. And she's never not been on my mind."
Following their latest falling out, Jeff also suspected that Gage has a 'financial motive' in demanding more time with Monroe. However, he didn't expound on why he believes that.
Flipping Out came to an end in 2018 after 11 seasons and has not yet been renewed or picked up by any other networks.