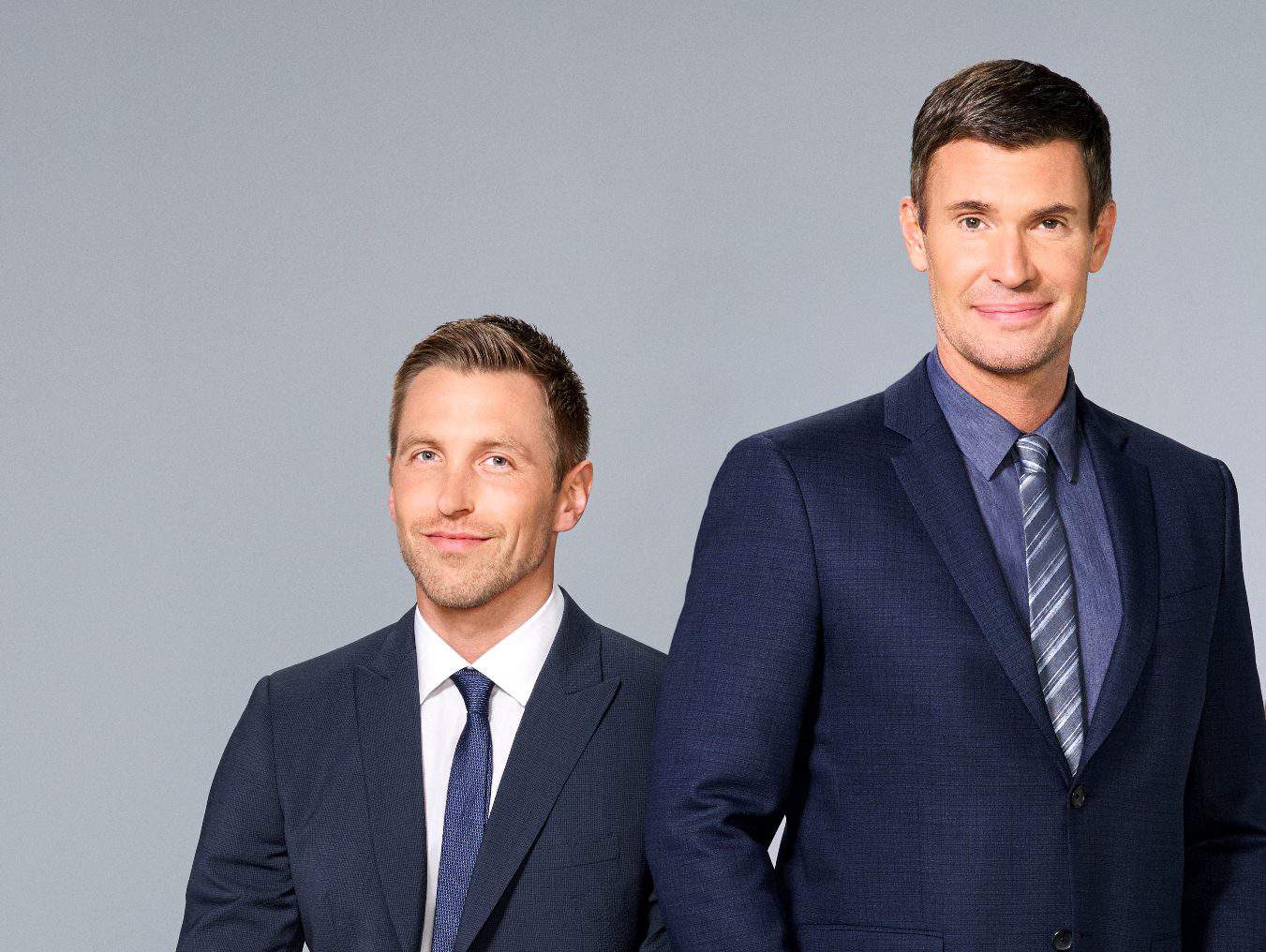 Jeff Lewis feels like he's going through a second breakup.
During a recent episode of his Radio Andy podcast, Jeff Lewis Live, the Flipping Out cast member confirmed his former partner, Gage Edward, with whom he shares two-year-old daughter Monroe, quit his job at his interior design firm, Jeff Lewis Design.
"My partner left me three months ago. He's leaving the business," Jeff told his listeners last week. "I feel like he's leaving me again. So, I haven't had the best morning. But I'm going to chose to be happy. He's leaving the business in a week."
After sharing a story about a caller who admitted to seeing her ex-boyfriend post-split, Jeff said he had been doing the same thing by continuing to work with Gage at Jeff Lewis Design after their messy split at the end of last year.
"By working with him, it was my version of still seeing him, still spending time with him. So, now that he's leaving the business, it's a second breakup," he explained.
When guest Heather McDonald told Jeff she questioned his decision to keep Gage employed at his firm after their breakup, Jeff admitted it was "not a healthy choice" to work with his ex.
Later in the episode, Jeff chatted with Heather about the "open door visitation policy" he and Gage took on after their split and said that after deciding things were "not working out," he confronted Gage about setting up a visitation schedule for Monroe.
Although Jeff and Gage's schedules aren't always the same, Jeff suggested he and his ex sit down together every Sunday and make a decision about the week ahead that would work for them both. Luckily, at the place where Jeff and Gage are now, they are doing well in their efforts to co-parent while also respecting one another's wishes for alone time with their child.
"Right now it's good. We are having a conversation. I don't think we need attorneys at this point," he explained. "[Gage] understands now that we do need some sort of structure."
That said, Jeff did say that Gage has been "pissy" about the time he's spent with a man named Scott, even though he currently has a boyfriend of his own. In addition, Jeff said Gage has been known to be controlling when it comes to his parenting and often expects a "play by play" about their time together.
While Jeff said that when it comes to his next child, he will be welcoming baby no. two alone, he also praised Gage as a "great dad" and said he would have never taken on his first child without him.
Jeff's future at Bravo remains up in the air after he revealed last December that the network has chosen not to renew his contract.
Photo Credit: John Tsiavis/Bravo