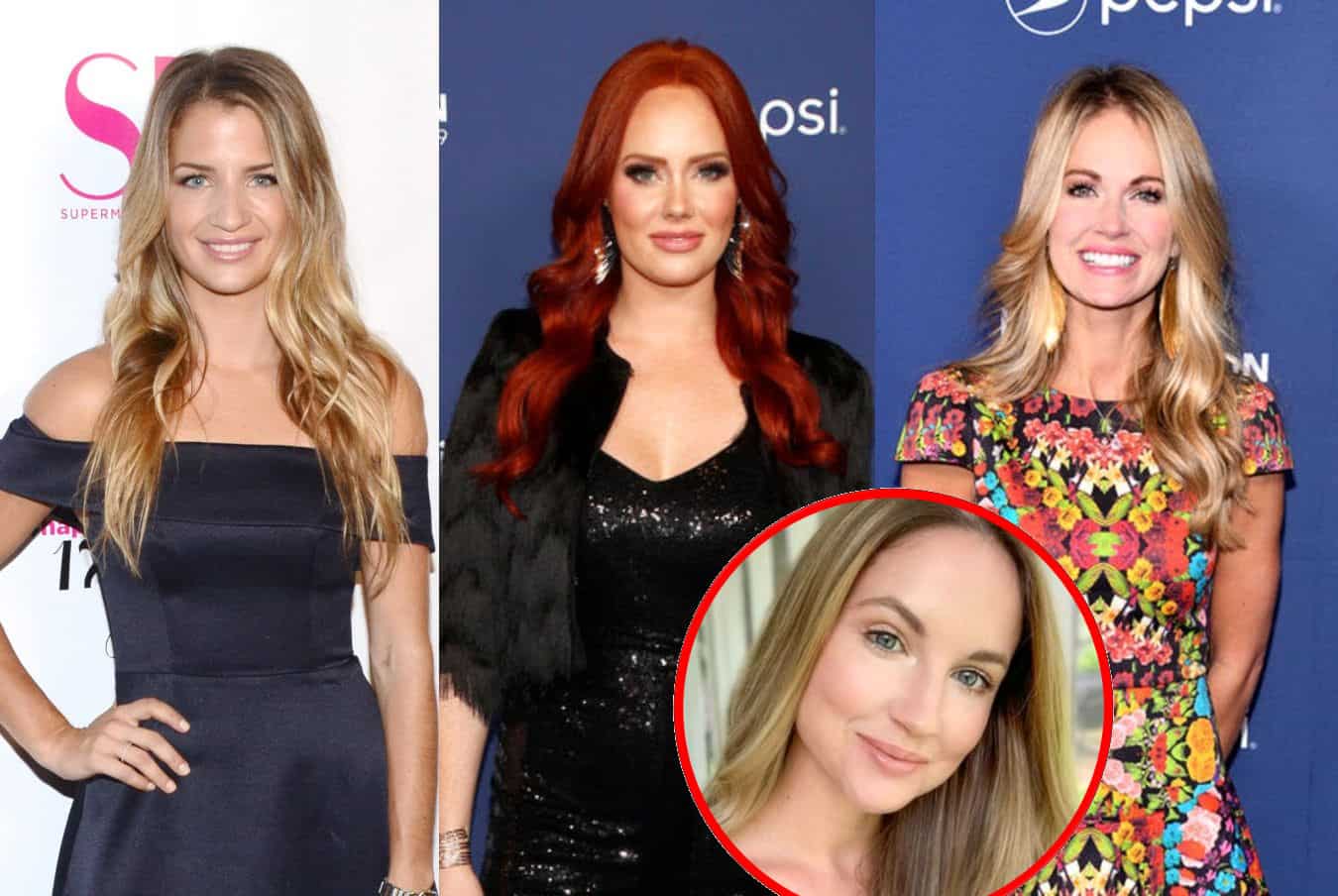 Naomie Olindo just confirmed her and co-star Chelsea Meissner's exit from Southern Charm — and it had to do with the "false" cheating rumors about Cameran Eubanks' husband allegedly started by Kathryn Dennis.
Get all that? Yeah, Southern Charm has been messy this week — and the show's not even currently in production.
Series OG Cameran (somewhat informally) announced her departure from the show this week via Instagram, noting in her post how some salacious cheating rumors about her husband, Jason Wimberly, was the driving force behind her decision.
Cameran didn't name names, but All About the Tea shared a report just prior to her statement claiming how she actually left the show to avoid Jason's alleged mistress, Rebecca Leigh Wash, being exposed by her co-star, Kathryn. The outlet also reported that Jason is supposedly "in love" with Rebecca, a makeup artist who works in Charleston, South Carolina.
After all of this went down, the "alleged mistress" Rebecca took to her Instagram to defend herself against the accusations, noting how completely unfounded they were.
"I have been wrongfully accused of having a relationship with the husband of Cameran Wimberly of Southern Charm. I have never met Jason or Cameran Wimberly in my life. These hurtful accusations are blatant unfounded lies that have shaken me to my core. I am not a religious follower of Southern Charm, but as a makeup artist and resident of the Charleston area, it is impossible to not know who the cast of the show is. I have never laid eyes or interacted with Jason Wimberly, Cameran, or anyone in their beautiful family other than on television," Rebecca wrote in the post.
Read her full statement here, where she goes on to shame the "malicious" rumors supposedly started by Kathryn:
Cameran responded by sharing a screenshot of Rebecca's post to her IG stories, showing her support.
"It is so sad that this kind, beautiful and innocent girl had to be [dragged] into the mud," wrote Cameran in her post. "I signed up for this by being on TV. She didn't. @rebeccawalsh is the victim here."
Naomie then took to her IG stories in solidarity, noting how this kind of thing was exactly why she left the show, thus confirming her and Chelsea's exit. She also threw some shade at Kathryn along the way.
In the report that came out earlier this week, it was alleged that Kathryn was the one who was fueling the rumors about Cameron's husband during filming on the show. Naomie seemingly implied these rumors were true.
"To all those asking why Cameran, Chelsea and I (and anyone with a life they want to protect) quit the show it's sh-t like this. Shame on you @kathryndennis for this and MANY other things ????," she wrote.
Still no word on a premiere date for the seventh season of Southern Charm.