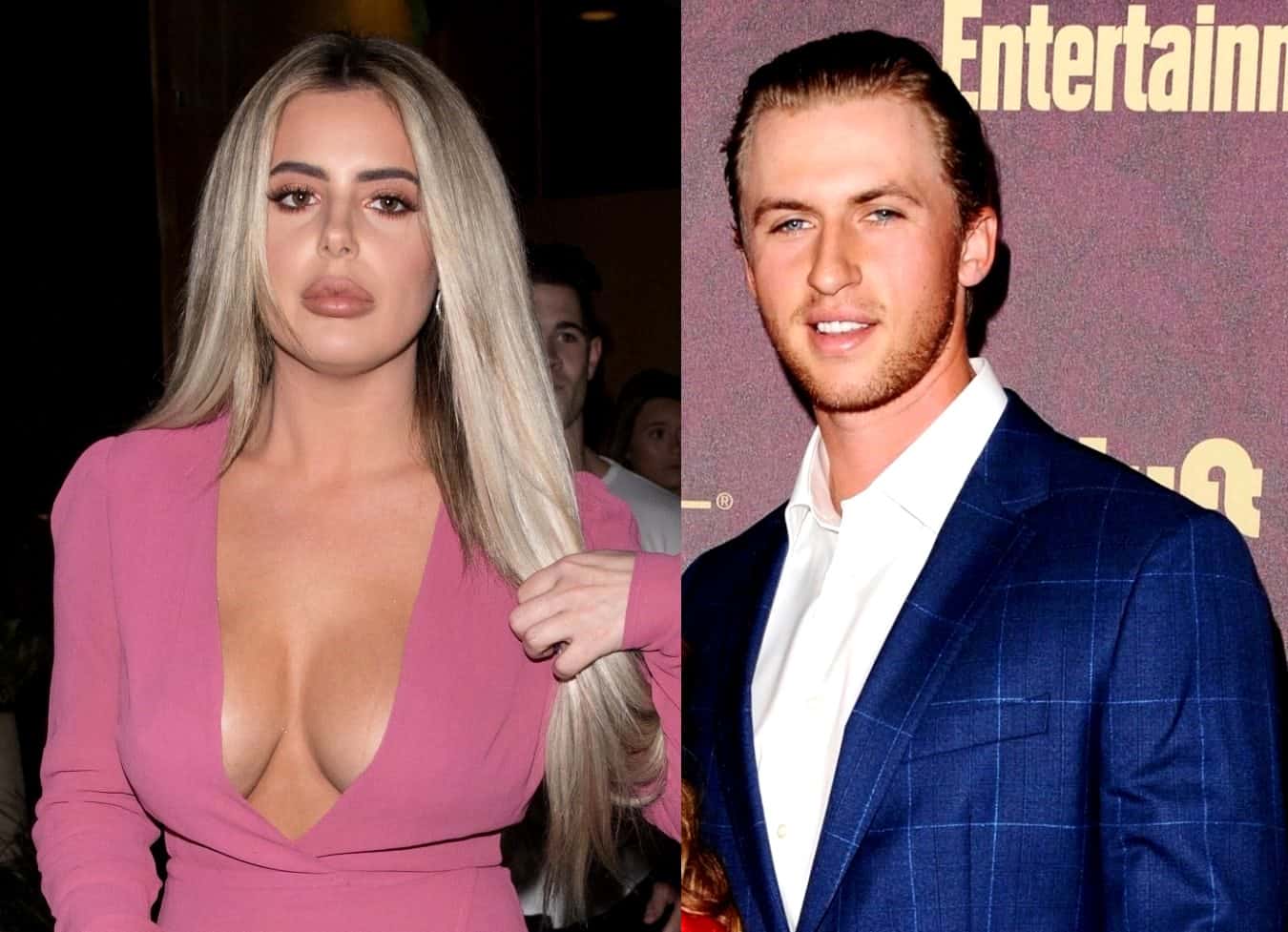 While living the single life at 23, Brielle Biermann remains friendly with her exes — but maybe not all of them.
The Don't Be Tardy star revealed in a new interview that her ex, White Sox pitcher Michael Kopech, blocked her on social media.
"I want to keep in touch," she told Us Weekly. "Because I'm not a bitter ex. I actually am super happy for my exes and what's going on in their lives, but it's them. They block me and it's, like, 'You blocked me?' And it's, like, 'Damn, did I hurt you that bad that you don't want to see my stuff anymore? I want to be friends still.'"
The reality star and her former beau called it quits back in 2018 after two years of dating, citing "distance" and "not enough time together" as the reason for the split. Michael then went on to get engaged to Riverdale actress Vanessa Morgan. The two tied the knot earlier this year.
Brielle has since moved on, enjoying the "very single" life at the moment. She did reveal how social distancing measures amid the coronavirus pandemic make it difficult to date.
"I don't know what I would be doing, but staying home and not meeting anybody is not the mood because I mean, I don't even want to get on dating apps," Brielle explained. "I was on Bumble and they deleted my account, I guess because they thought it was a fake account. I went to go look on it the other day. And it was like, 'Your account has been reported too many times for being fake.' And it's like, 'OK, well, now I can't even get on there.' So I don't know what I'm waiting on."
The Georgia native, known for her plump pout, also revealed that she's "over" lip fillers and is reconsidering "big lips" entirely.
Brielle dissolved her fillers at the beginning of this year, but then went back to get them re-injected, sharing in an Instagram story how they were "uneven" and she had to get them just right.
Brielle was used to the negative comments from fans and trolls, but she now wonders why those closest to her didn't speak up about how "crazy" her lips truly looked.
"But my friends, I'm like, 'You guys are terrible. Why did you not tell me that my lips looked crazy?'" she told Us Weekly.
The Bravo star revealed that she was "over the big lips" and is "done looking like that," but she isn't totally giving up filler procedures that can subtly give some pucker to her pout.
"I love how Dr. Doan does the shape and I still want to go to L.A. and get it filled a little by my guy, but just a little bit, just so I get the pout and the plumpness that I want, but I don't want to overdo anything," she said.
Photos Credit: Backgrid, Sara De Boer/startraksphoto.com