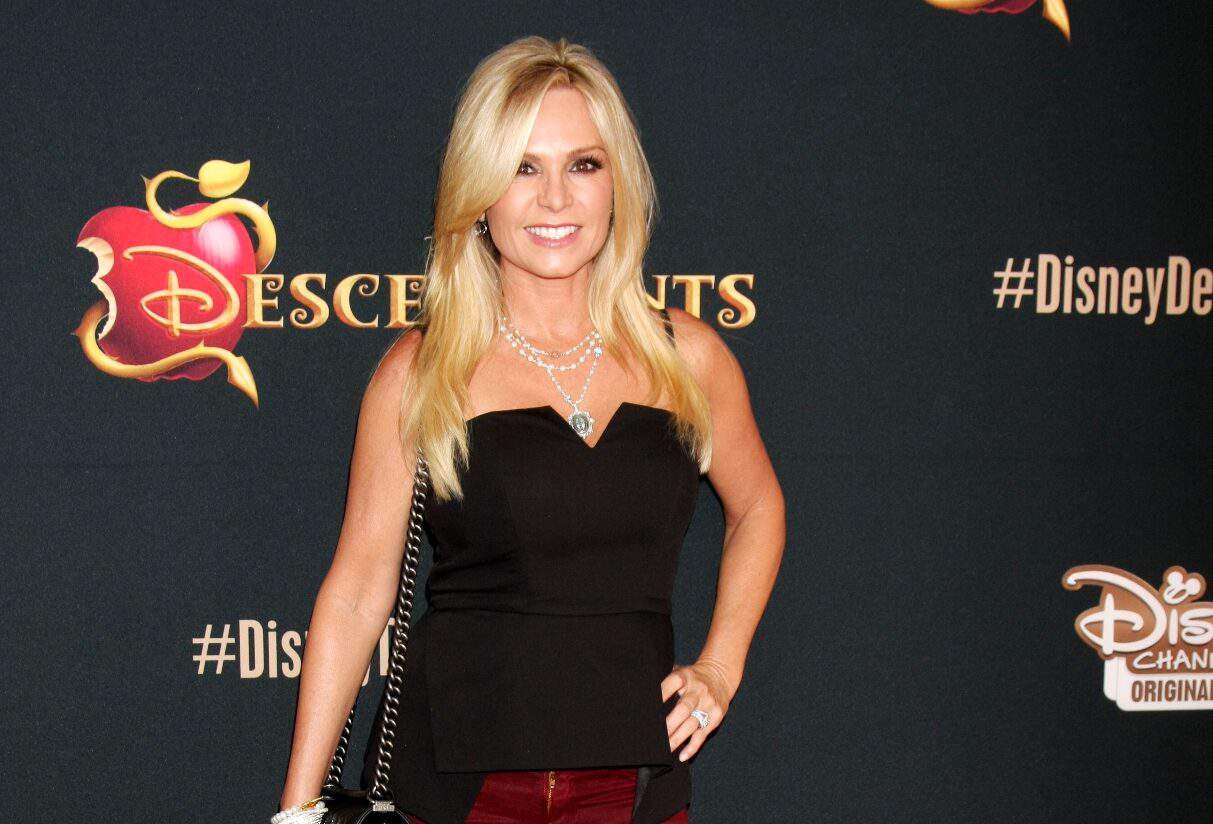 Tamra Judge's exit from The Real Housewives of Orange County was a lot more complicated than fans may have thought. Will she ever return to the franchise?
In a new interview, the former reality star revealed how her whole "firing" actually went down, if she'd ever return to the show, and why she understands the toll reality TV can take on a housewife.
"So I had gotten a call and I was camping and the producers said, 'The network has decided to go in a different direction,'" she explained on the Getting Real with the Real Housewives podcast. "And I'm like, 'What?! Okay, well, I thought we start filming in like a couple days, right?' and they're like, 'Yeah, we're completely shocked at this. But they know you [had] said that you'd never become a friend, so they want to give you a limited role.' And I'm like, 'No thank you.' Well, that's not what I said, I said, 'F–k off!'"
The CUT Fitness owner explained how upset she was from the news. She even had somewhat of an existential crisis, wondering how she would move forward with her life.
"I just took like a week or so and I just absorbed it. I went through this whole like, 'Oh my God, this is the end of an era for me, this is it, like I'm done,'" Tamra explained. "I cried and was scared and I was like, 'What do I do next?' and 'Who am I?' you know, what's my future like, 12 years is a long time.'"
The mother-of-four also shared what she regrets about the whole process, stating how she wishes she would have gone out on her "own terms," rather than receiving that phone call, but that "everything happens for a reason."
If you recall, Tamra has previously stated she was having cold feet about returning to the show and thought about quitting due to her ex-husband Simon Barney's cancer diagnosis.
Even with considering coming back, Tamra realizes how tough it can be in the ring of reality TV, recognizing other OGs like The Real Housewives of Dallas' LeeAnne Locken and Southern Charm's Cameran Eubanks leaving their respective shows.
The Vena CBD owner noted how it can be "like a drug," being on national TV and getting a solid paycheck, but other aspects are hard to defend.
"I think that reality TV's getting really hard for the cast," Tamra noted. "I think that people are [not] happy, people are hurting people purposefully, going after their family, their businesses. It gets to a point where it gets so stressful that I'm like, this is hard, this is really, really hard. I don't wanna be a part of it."
The podcast host then asked if she would still be interested in "leaving the door open" to come back to RHOC.
"Absolutely! Yeah," she exclaimed. "I don't know where I'll be in a year from now. I don't even know if the show will be around in a year from now. 14-15 years is a long time."
Photo Credit: Kathy Hutchins/Shutterstock.com