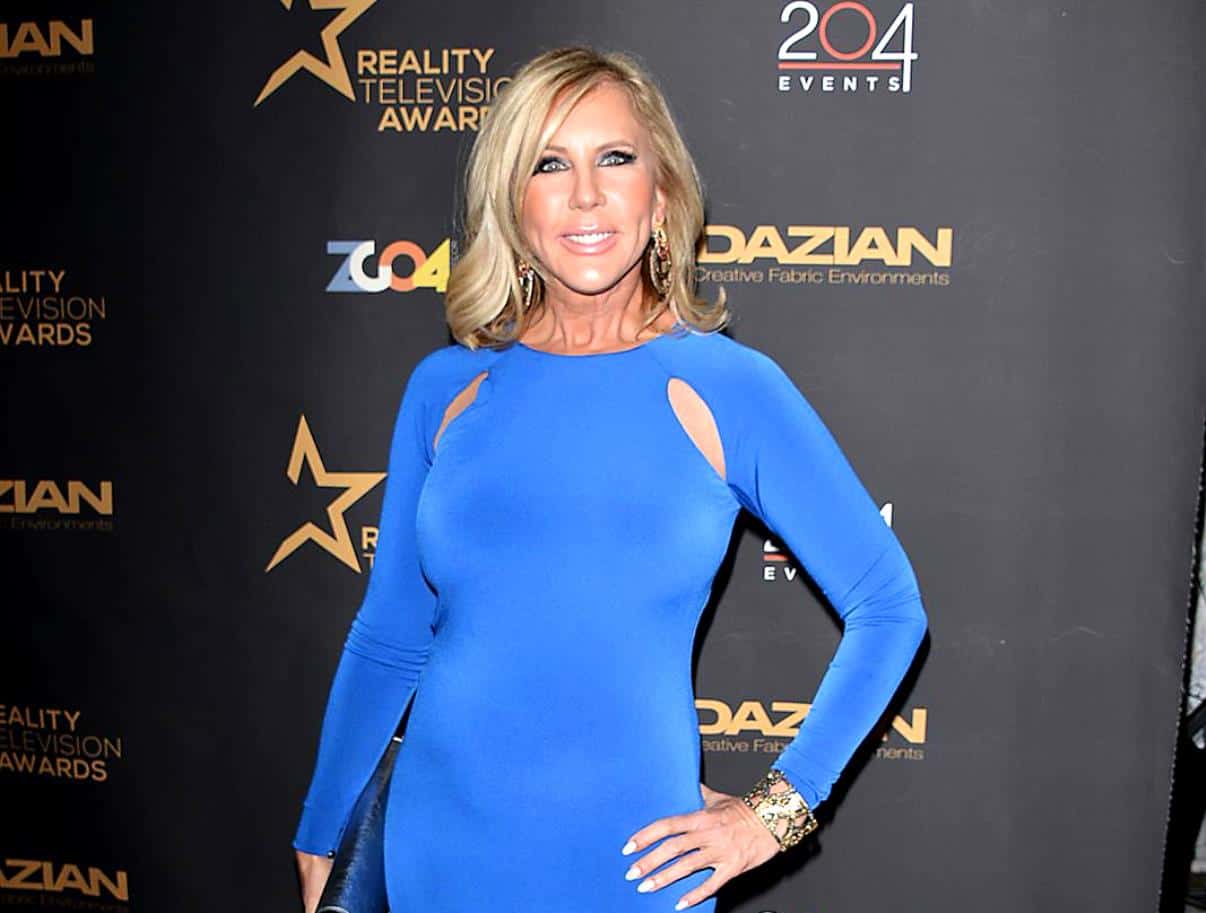 Vicki Gunvalson has a message for her fans as she shares photos of her new retirement home and vacation spot in Puerto Vallarta, Mexico.
The former cast member of Real Housewives of Orange County took to her Instagram recently to share a photo of her at a restaurant as well as a video of her beautiful retirement space on the beach, celebrating one of her favorite destinations.
"Well I did it! After spending over 30 years in one of my favorite places in the world, I closed on my vacation/retirement house today. Other than being with my children, grandchildren and @stevelodge_oc, it's one of my happiest and fondest memories and one of my parents favorite destinations.," Vicki, 58, wrote in the post.
"I know some of you may think it's wrong, especially in the state of the world, but for me it immediately gives me hope and peace that things will resume to a new sense of normal soon," she continued in the May 27 post. "I won't be visiting there until I'm able, but as of today I own a home that makes me happy. I'm going to be donating all the bedding and most of the furniture to an orphanage, and will be putting to work some painters and a decorator to make this home 'Vicki.'"
Below are photos of Vicki's Mexican real estate purchase.
The reality star continued by thanking everyone who supports her and advised those who didn't to "keep your mean comments to yourself."
Vicki seems to be acknowledging the coronavirus pandemic and Black Lives Matter protests erupting all over the world at the moment. Many of these events have currently taken center stage in other Bravoleberities' lives, including Katie Maloney encouraging her followers to end racism, Leah McSweeney calling out Ramona Singer for saying "All Lives Matter," and Porsha Williams even getting tear-gassed while at a protest in Atlanta.
The Coto Insurance business owner might be anticipating backlash from fans since her comments in April urging the governor to re-open nail and hair salons amid the pandemic faced a lot of scrutinies.
Photo Credit: Tony DiMaio/startraksphoto.com