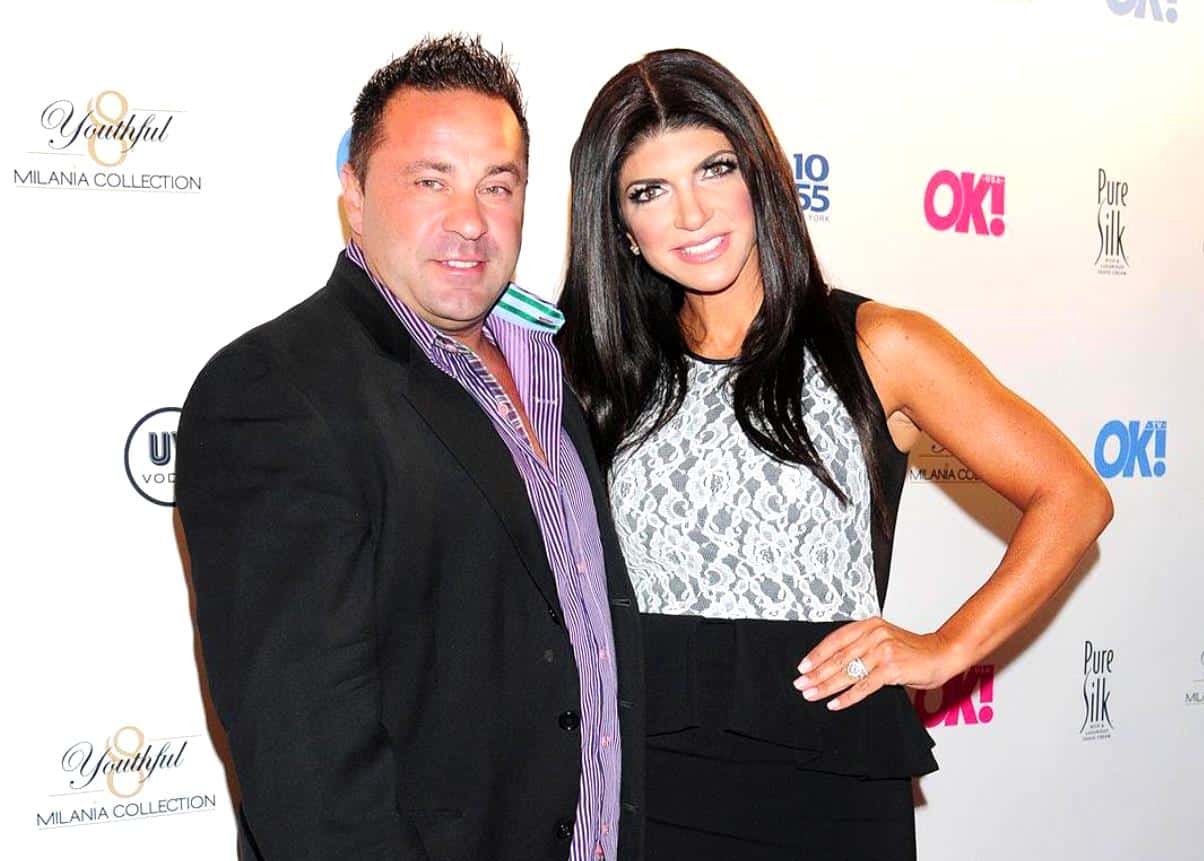 Teresa Giudice and ex Joe Giudice may not be together, but they have plans to reunite this fall — though not in Italy.
Teresa is apparently arranging for a reunion beyond Italy or New Jersey (where the coronavirus pandemic hit hard), hoping to make a trip possible since she and the girls visited Joe last November.
"Teresa's next plan to see Joe is in The Bahamas in the fall," a source told HollywoodLife on June 24 of The Real Housewives of New Jersey star. The trip is around Teresa's support of Joe's celebrity boxing match against Jennifer Lopez's ex-husband Ojani Noa, set for October 24. The mother of four has previously expressed her support for her ex, but this time she's showing up in person to cheer him on.
Teresa and Joe's daughters, Gia, 18, Gabriella, 16, Milania, 15, Audriana, 11, have plans to visit their father in Italy sooner, though, ideally sometime in August.
"As of now, the plan is to let them go," the source revealed. "Teresa just wants to make sure it's safe for them. Joe and the girls can't wait."
Joe will be undoubtedly pleased to see his daughters. Always the proud father, Joe recently celebrated Milania and Audriana's graduations from middle school and elementary school, respectively, in a slew of Instagram posts.
"love you always, proud today and always! #highschoolherewecome #graduation" Joe wrote in celebration.
"Congratulations to my daughter! You light up our life with your smile!" Joe also wrote in another Instagram post celebrating daughter Audriana's graduation. "You've made us so proud over the years. Daddy ❤️ you. #loveyou #proud #missyou"
Teresa had to share some snaps of her own, with a touching post about her "baby" Audriana in a graduation cap by the backyard pool.
"Congratulations to my baby who's not a baby at all anymore! I do [sic] proud of you & how hard you work at everything!" Teresa wrote. "I know you hate all the videos and pictures I take but that's just because I don't want to miss a thing!! You are so absolutely perfect & I can't wait to see what you do!!! Love you to the moon & back!! ❣️✨ ???? ❣️????"
https://www.instagram.com/p/CBvyeXMF9eP/
Teresa also posted a few glamour shots of Milania by the pool, honoring her accomplishments while detailing a heavier message of how much the 15-year-old has been through this year. From her father's deportation appeal being denied to her grandfather's death, it has surely been a tough one for the Giudice family.
"❣️Words can't describe how proud I am of you.❣️Milania, you have been through so much in just one year, more than some people go through in a lifetime," Teresa wrote in the post. "The loss of Nonno, your dad in Italy & all while growing, changing & being judged. You tell me I'm strong but no my little firecracker- you are strong!! You make me laugh, you make me cry, you keep my heart full everyday and for that I thank you! Congratulations on 8th grade graduation (all A's & B's!!) I cant believe you'll be in high school! I'm so proud of you babe, love you to infinity and beyond!! ???? ❣️????✨???? ????????‍???? ???????????????????????????????????? ????"
Photo Credit: Fernando Lucena/startraksphoto.com