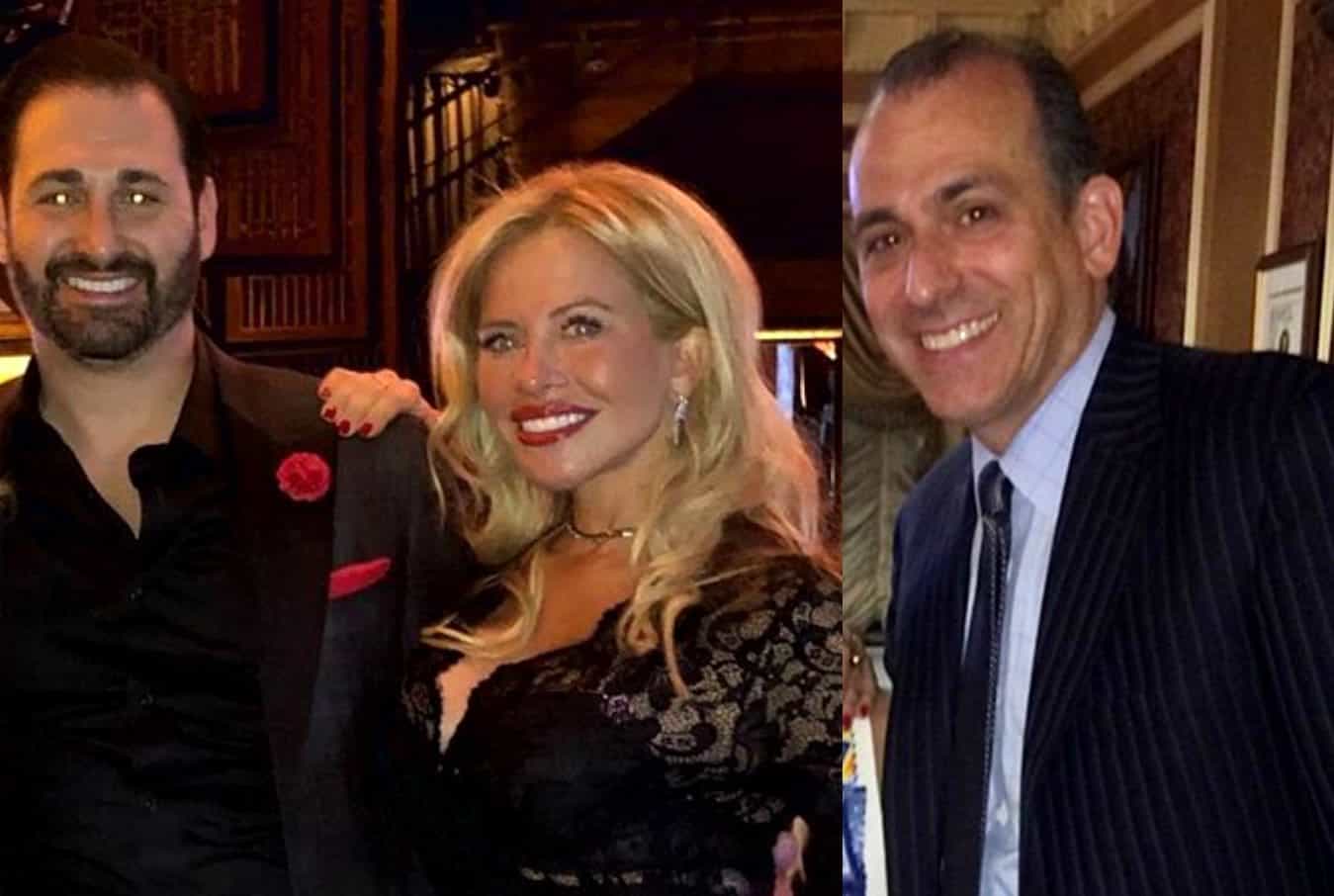 Former Real Housewives of New Jersey star Dina Manzo's ex-husband, Tommy Manzo, has entered a not guilty plea.
His plea comes after he was accused of hiring Lucchese crime family member John Perna to assault Dina's current husband, Dave Cantin, in 2015 in exchange for a discounted wedding at The Brownstone, which is co-owned by Tommy and Albert Manzo, the husband of Dina's sister, Caroline Manzo.
According to a new report, the former spouse of the ex-RHONJ cast member appeared in front of a federal court judge on Tuesday, via Zoom, after being dealt with a slew of charges, including committing a violent crime in aid of racketeering, assault with a dangerous weapon, and falsifying records.
On June 30, Page Six revealed that Tommy, 55, was given a $100,000 bail by federal Judge Cathy L. Waldor and noted that each of the charges he is facing carries a maximum prison sentence of 20 years and a $250,000 fine, which means Tommy could spend up to 60 years behind bars and be forced to pay up to $750,000.
If Tommy posts bail, he will be forced to turn over his passports and travel documents and remain under strict supervision.
John also pleaded not guilty after being dealt with the same set of charges, as well as a count of insurance fraud after he allegedly set his Mercedes Benz on fire before reporting it as destroyed, on Tuesday. In turn, he was given similar bail conditions but will face a stricter 24-hour supervision and be under home arrest and electronic monitoring.
The outlet explained that prosecutors claimed in their indictment that Tommy falsified and hid records related to the investigation of the assault on Dave when subpoenas were sent to The Brownstone. Then, in November of last year, FBI agents seized invoices for John's August 2015 wedding and other documents after executing a search warrant at the venue.
In response to the charges against him, Tommy's lawyer, Michael Critchley, released a statement, insisting his client is "absolutely innocent, and the allegations more resemble a fictionalized plot of a reality TV show and will be proven to be nothing more than that."
Dina was married to Tommy for 11 years, and they finalized their divorce in 2016, one year after Dina relocated from New Jersey to California.