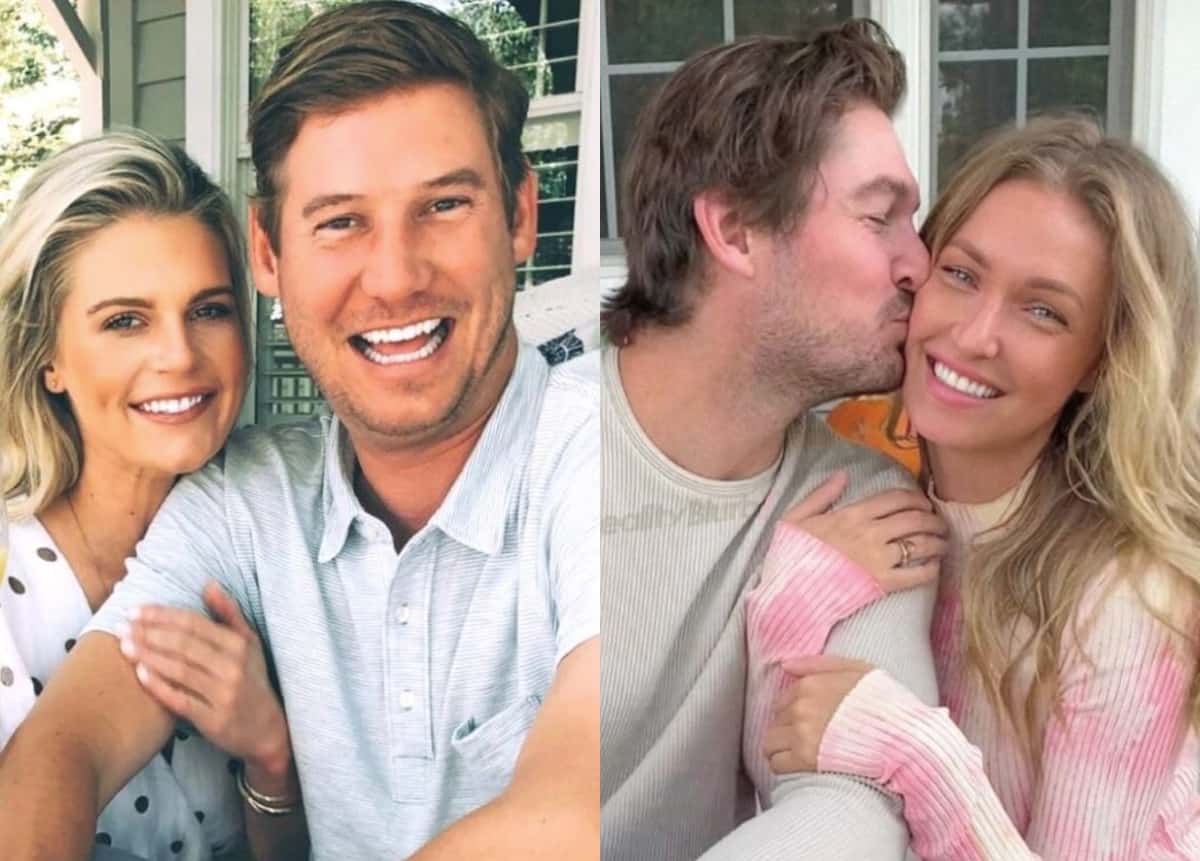 Madison LeCroy is doubling down on the comments she made about Craig Conover's girlfriend, Natalie Hegnauer, and possibly driving an even larger wedge in her relationship with the couple.
On a recent Watch What Happens Live appearance, Madison shaded both Craig and Natalie when she alleged that Natalie actually slept with Austen Kroll before she began dating Craig. Madison's revelation has caused tension among the Southern Charm cast with Craig calling the salon owner's comments "nasty."
Madison told host Andy Cohen that she was "grossed out" by the relationship and Craig has since revealed that his friendship with Madison is over.
"She was really nasty for no reason," Craig told Us Weekly earlier this week. "Austin introduced us in Aspen, [Colorado]. It was no secret that they had known each other before. Natalie has been nothing but nice to Madison. They hung out [and] they were friends. So what Madison did just wasn't nice, you know? I don't even want to be associated with Madison anymore."
Craig admitted on a recent episode that he's "pretty sure" he's falling in love with Natalie, who is the first girl he has dated seriously since his complicated breakup with Naomie Olindo in 2018. Craig claims that Madison simply "threw away" their friendship by unnecessarily going after his new love.
Madison says she knows Craig is angry with her, but she's not backing down. She claims it was common knowledge among the group that Natalie and Austen had previously hooked up.
"Austen was the person to tell me about this," Madison told Showbiz Cheat Sheet. "Which is why I didn't think it was any surprise. Everybody knew. [John] Pringle knew."
She says she's confused as to why Craig is upset with her because he should have known she'd eventually spill the tea.
"I mean did you not ever think that I wasn't going to come out with the fact that your now girlfriend slept with Austen," Madison wondered.
The 31-year-old implies Craig's thought process is "foolish" and claims that she doesn't have any hard feelings toward Natalie.
"But I think that's foolish of him in the sense of he had to know that was coming. I mean, I don't hate her, I don't dislike her. Austen did this when we weren't together. That's on him," she asserted before adding, "but if he's okay with it, then I guess he's okay with it."
Madison then took things a step further by insinuating that Natalie is only with Craig because she knew she couldn't have Austen.
"I know that the girl said 'I ended up being with Craig because I knew you were never going to get over Madison,'" she claims Natalie told Austen.
Madison was then asked whether or not Craig and Natalie's relationship will go the distance, and she took the opportunity to throw just a little more shade.
"I'd be very shocked," Madison revealed. "I mean if my girlfriend sleeps with a guy, then I don't think I'm really gonna go and do that [guy]."
Southern Charm airs Thursday nights on Bravo at 9/8c.
Photos Credit: Instagram