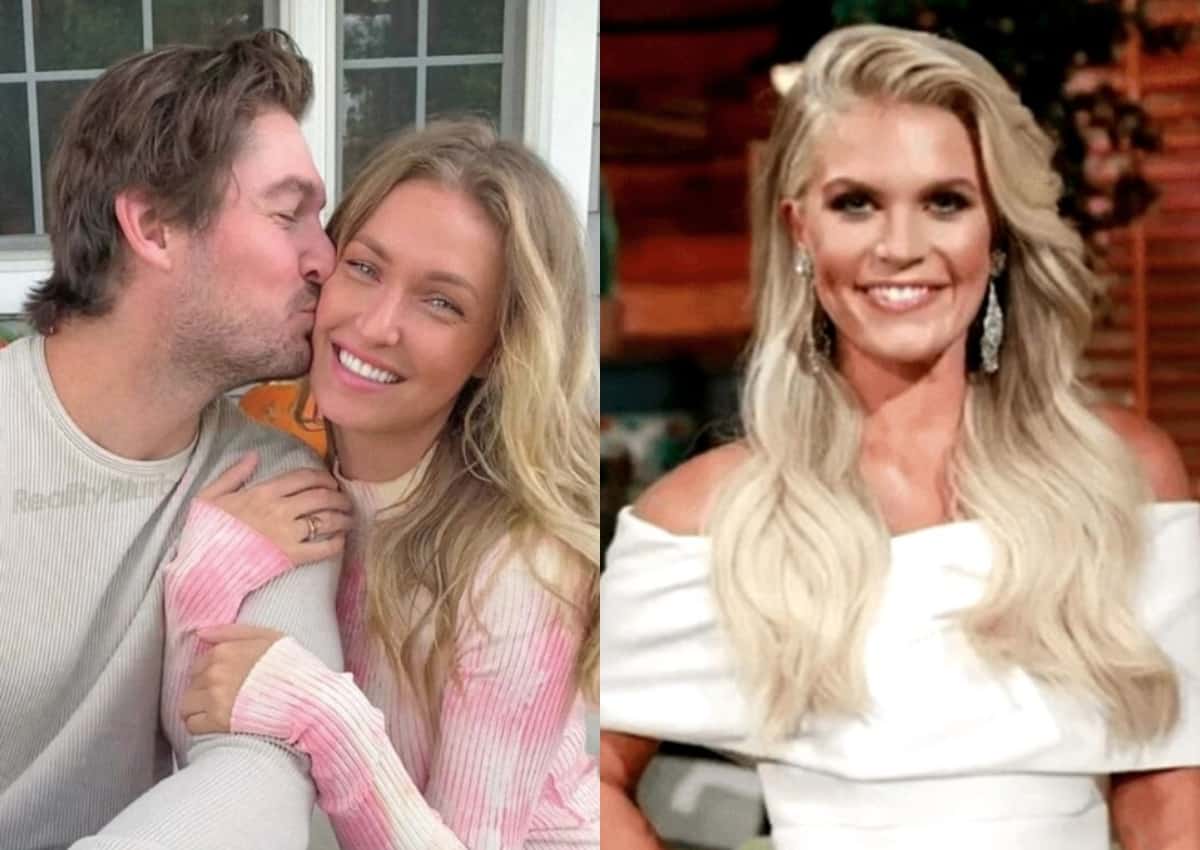 Craig Conover is disgusted with the "nasty" things Madison LeCroy said about his girlfriend, Natalie Hegnauer, on an episode of Watch What Happens Live earlier this month.
After Madison told host Andy Cohen that she was "grossed out" by Craig's relationship with Natalie, who she claimed had hooked up with her ex-boyfriend, Austen Kroll, prior to the romance, Craig lashed out at his Southern Charm castmate before confirming the end of their friendship and reacting to Austen's potential romance with Kristin Cavallari.
"[Madison] was really nasty for no reason," Craig told Us Weekly on December 15. "Austin introduced us in Aspen, [Colorado]. It was no secret that they had known each other before. Natalie has been nothing but nice to Madison. They hung out, they were friends. So what Madison did just wasn't nice. I don't even want to be associated with Madison anymore."
While Craig and Natalie began dating in January, the couple didn't go public until weeks ago. Then, during an episode of Southern Charm on December 3, Craig admitted he was "pretty sure" he was falling in love with her.
"Everyone else is happy for me. It's been a long time since I've felt this way about someone and since I've found someone that was so supportive," Craig revealed.
According to Craig, Madison "threw away" their years-long friendship when she took aim at Natalie on WWHL.
"It's sad to watch [her] project and unravel in front of everyone. I mean, that's her opinion and that's fine. … She's just not a nice person," he stated.
Although fans have not yet met Natalie on Southern Charm, he told the magazine that things between them are "going really well."
"We make each other happy and we're really comfortable with each other," he gushed.
During another interview, Craig reacted to his and Austen's friendships with Kristin.
"We've been having a lot of fun. Kristin had reached out to me a couple months ago and she came with [her best friend] Justin [Anderson]," Craig shared. "He hit it off with them. We were down in Nashville filming the first episode of our podcast 'Pillows and Beer,' and she's our first guest. It's just one of those things — we just all hit it off."
As for a potential romance between Austen and Kristin, Craig said, "We'll have to see what happens. I can't speak for them, but I think you'll see a lot of the four of us in the future."
"Austen, I think needs to heal from his trauma and I think Kristin's having fun right now," he added. "I would be fine with it. I think it would be great. Two of my great friends dating is fun!"
Southern Charm season seven airs Thursdays at 9 p.m. on Bravo.
Photos Credit: Instagram, Bravo