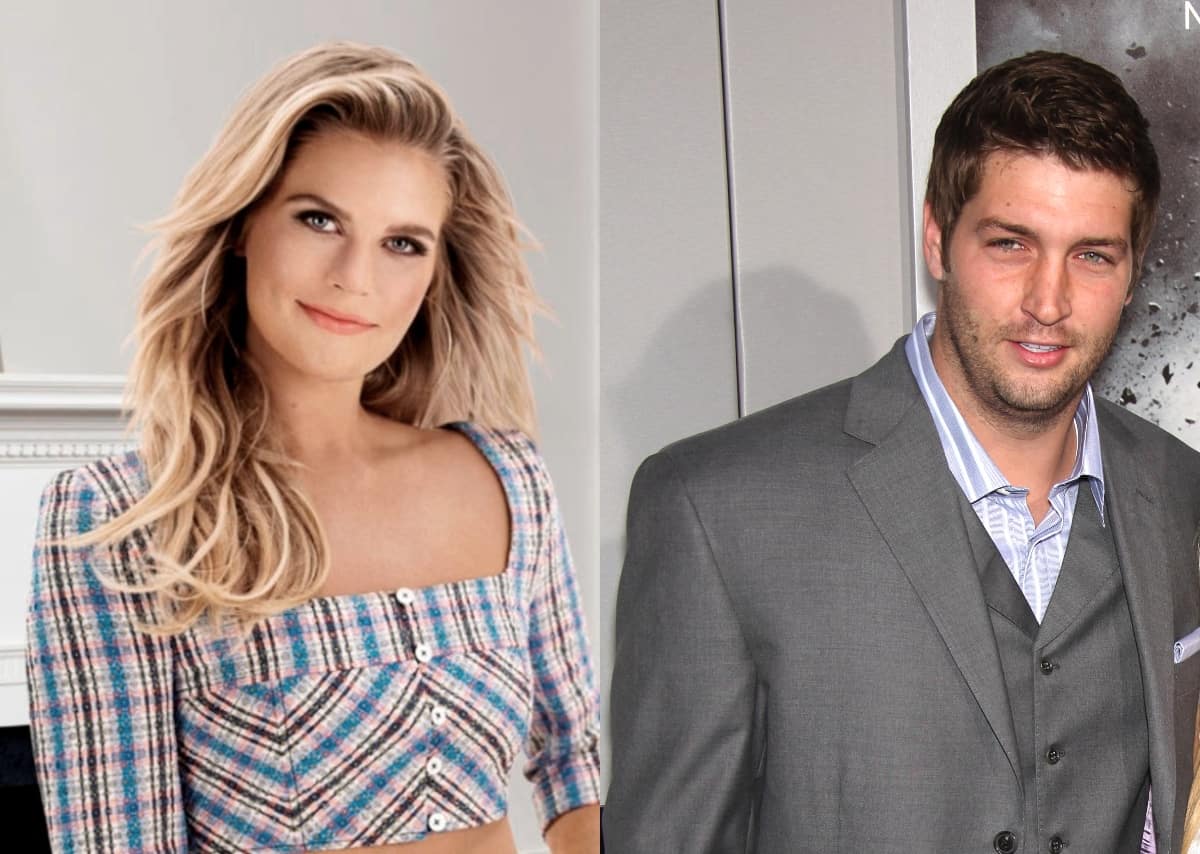 Madison LeCroy is about to reveal even more Jay Cutler receipts!
As Southern Charm fans know, Madison has been making a lot of headlines lately for her short-lived flings with former professional athletes. After Jay and his estranged wife, Kristin Cavallari, seemingly referred to Madison as a "user," she dropped receipts in the form of text messages in order to show fans that Jay was the one who was pursuing her.
Then, on part one of the season seven Southern Charm reunion, viewers watched as Craig Conover called the blonde beauty a "homewrecker" and accused her of allegedly sleeping with a married MLB player, and fans began speculating Craig was referring to Alex Rodriquez — although Madison's sister appeared to deny this.
In a new clip from part two of the reunion — which was filmed on December 10 and before Madison dropped receipts on Instagram — host Andy Cohen is seen questioning Madison about her romance with Jay.
"You commented on Kristin Cavallari's f*cking picture because you hate that we're friends now," Craig declares in the clip, referencing a sassy comment Madison recently left on Instagram.
"Kristin slid into my DMs like two months ago," Craig goes on to explain, adding, "[Austen Kroll] and I have both become friends with her."
Andy then asks Austen if he's dating The Hills alum, and the Trop Hop founder replies, "No, Andy, I'm not."
Madison then jumps in to explain the origins of her relationship with Jay by stating, "When he came to Charleston [he] reached out to me."
However, both Craig and Austen immediately call "b*llsh*t," and Madison offers to show the messages to Andy. Andy seems very pleased with this idea, and Madison is then seen handing her phone over to Andy so he can confirm the exchange.
"So this is the DM," Andy states. "This is Jay Cutler asking what the top three restaurants in Charleston is. She said, 'Are you asking this because your ex sent the same DM to my ex?' So he said, 'Haha did she? I don't keep up with her.' And then she recommends a restaurant. She said, 'I'll guess we'll have to test more out.'"
Andy continues reading, "That's flirty with a winky emoji. And then she said, 'When are you coming?' He said, 'tomorrow,' and then she said, 'Wanna come out on the boat?'"
Madison begins to hover over Andy, and as soon as Andy is finished reading the last text, she snatches the phone out of his hands in an obvious attempt to keep him from reading further.
The sneak peek ends with Andy explaining that Madison is a single woman and asking Craig and Austen why they're so upset about her possible hookup.
"Let me ask you a question… why are you so upset if she gets it on with Jay Cutler?"
Fans can watch part two of the season seven Southern Charm reunion Thursday night on Bravo at 9/8.