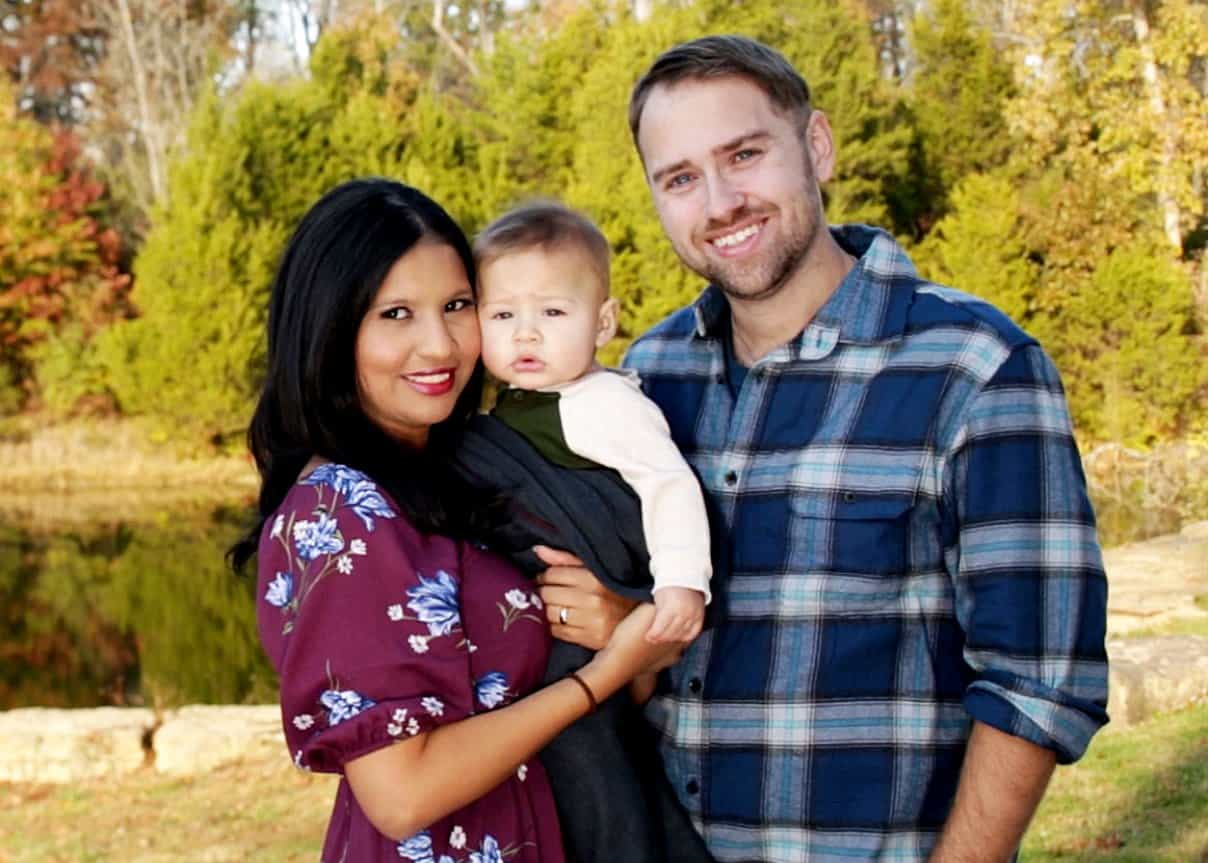 Paul Staehle and Karine Martins welcome their second baby boy into the world!
Karine, 24, gave birth to baby Ethan on Friday, February 5, and the 90 Day Fiancé star and baby are both doing well.
Paul, 37, immediately took to Instagram to show off their new bundle of joy by posting a video of baby Ethan's first moments.
"Born healthy and very fast," a proud Paul captioned the video, and several stars from the franchise offered well wishes.
"Omg he [is] beautiful. CONGRATULATIONS," Angela Deem wrote.
David Toborowsky commented, "Congratulations to you all. Be safe and healthy. I hope and pray this helps your family become closer and brings you all joy and happiness."
The 90 Day Fiancé: Before the 90 Days alums tied the knot in November 2017 after falling in love on season one of the show. Then, in 2019, the couple welcomed their first child, Pierre.
As fans have likely heard, Paul and Karine's relationship has not been an easy one as the couple split last year shortly after Karine found out she was pregnant.
"Relationships are hard and sometimes it just can't be fixed anymore," the Brazilian native said of their breakup at the time. "I need this time to organize my thoughts, work on myself and care for my son after everything we have been through in the last year and a half."
The Kentucky native alleged Karine had filed a "full restraining order" against him and claimed she was missing with their oldest son.
"I will not see my sons for a very long time," he told fans on Instagram in August 2020. "I have to cope with the fact I probably will never see my wife and son again. Or see the birth or ever see my unborn child. … I have lost my sons. That being said, I think I am mentally doing what is best staying constructive and busy."
Then, in October 2020, the couple announced they were back together and living in Brazil after Paul shared a sweet wedding photo with the caption, "Happy 3 Year Wedding Anniversary. It's been one hell of a roller coaster ride."