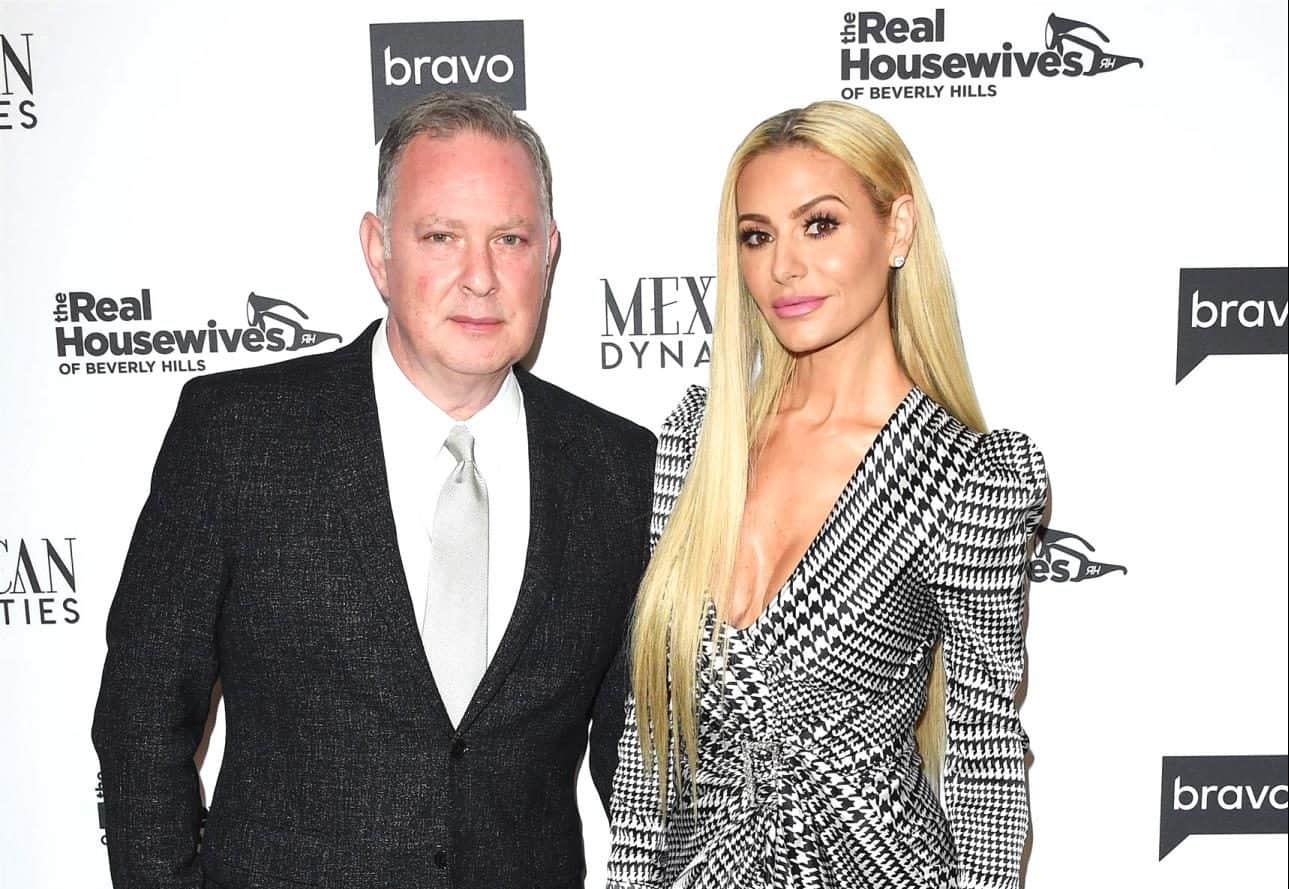 Paul "PK" Kemsley just signed up for a new reality series.
After appearing alongside his wife Dorit Kemsley on The Real Housewives of Beverly Hills for over four years, PK is venturing out on his own with a real estate-focused show set to air on a "major TV network" in the U.K., where he's from.
"Guys I'm opening an Estate Agency in London," PK shared on April 16. "For those of you that don't know, I operated globally in real estate for 25 years … I've had 11 years off ,and now I'm going back to work."
According to PK, his new series has already been picked up by an unnamed network, and currently, he's searching for the perfect cast to work at his firm and star on the show.
"A major TV network in the UK has signed to cover this new business, as a constructed reality series. All my friends will be involved, but I have an issue …. I want different … I don't want your typical agent, corduroy trousers, old fashioned views …I want different!" he shared, giving an email for those interested to contact.
PK and Dorit are living in Los Angeles at the moment, but their $7.9 million Encino home was just put back on the market. So, when it comes to the future filming of PK's new show, the couple could be relocating, at least temporarily, to the U.K.
That said, when their Encino home was first listed, a source told DailyMailTV that the couple wasn't leaving the U.S., but rather, they were searching for an even larger home in the area where they could live and work.
"Dorit and PK are selling their home because they are now going to run their businesses from their house," the insider shared. "Their kids are also being homeschooled so they are looking for a larger estate that is laid out for this new COVID world we find ourselves in."
The Real Housewives of Beverly Hills season 11 premieres on May 19 at 8/7c on Bravo.
Photo Credit: Vince Flores/Startraksphoto