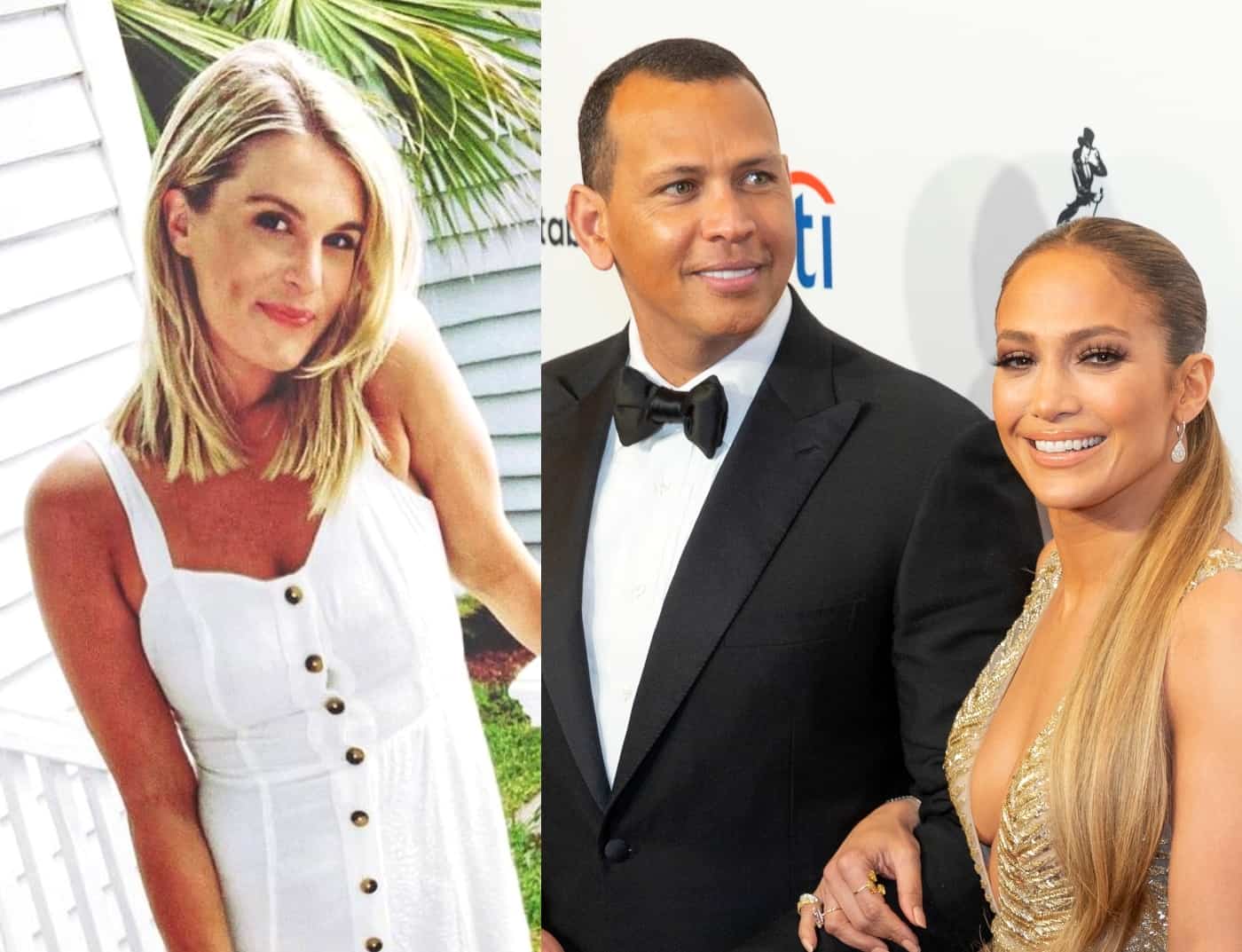 Jennifer "J-Lo" Lopez reportedly called off her engagement to Alex "A-Rod" Rodriguez because she could no longer "trust" him following the Madison LeCroy scandal.
It seems the Southern Charm star's ties to A-Rod played a part in the demise of his relationship with J-Lo. On April 15, months after it was revealed that Madison and the former MLB player had been DMing, J-Lo and A-Rod officially called it quits by issuing a joint, public statement.
"We have realized we are better as friends and look forward to remaining so," they said in the statement per TODAY. "We will continue to work together and support each other on our shared businesses and projects. We wish the best for each other and one another's children. Out of respect for them, the only other comment we have to say is thank you to everyone who has sent kind words and support."
Though Madison's so-called relationship with A-Rod was not the only reason the couple called it quits, a source alleged the actress couldn't fully "trust" A-Rod.
"She has been pretty miserable and didn't think it was in her best interests to stay with Alex," the insider told PEOPLE on April 21.
The source also claimed that it was the "If You Had My Love" singer who ultimately made the decision to split because rumors of  A-Rod's wandering eye truly caused a strain on the relationship, especially while she was away filming Shotgun Wedding.
"She insisted on it. There are too many issues that are unresolved," the insider said, also adding, "whether or not he has cheated doesn't matter. She won't tolerate the fear of it in the air between them."
Of course, Madison has maintained that she never had a "physical" relationship with the former baseball player, but she did admit that they had conversations over the phone.
"[We've] never been physical … never had any kind of anything. Just an acquaintance," she told Page Six in February.
She added, "I have tried to be as quiet as possible. I don't want anything bad for his family, or for mine. We are definitely innocent in this."
Then, when the reality star was asked to comment on the famous couple's split, she simply stated, "I wish them the best."
Furthermore, Madison seemingly has no interest in A-Rod, which she explained when a fan suggested he was "coming for [her]" following his recent break-up.
"Mmmmm Arod on his way girl get bags [packed] he coming for you," the fan said via Instagram, to which Madison replied, "I have a boyfriend."
Photos Credit: Instagram, Lev radin/Shutterstock