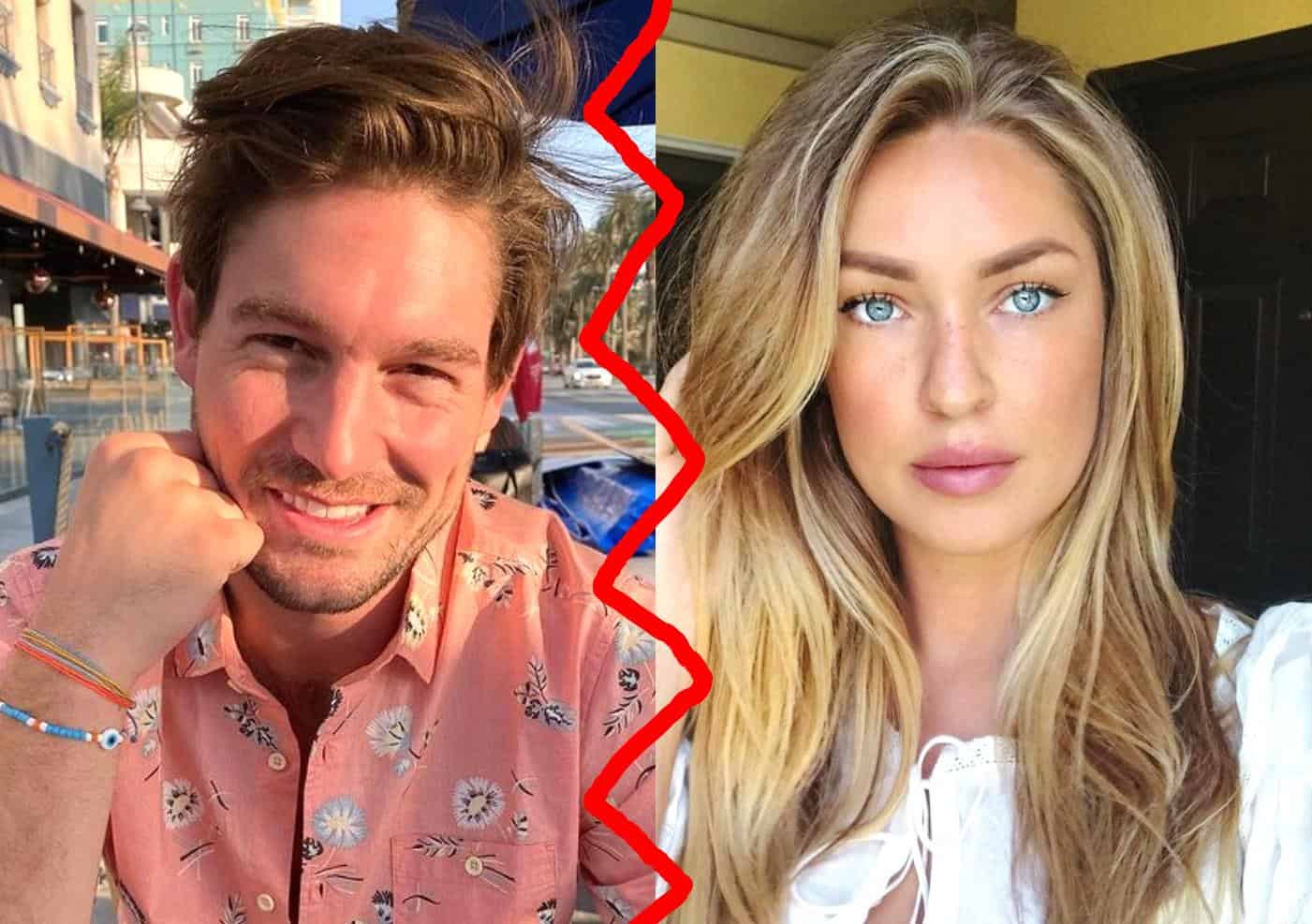 Craig Conover is officially single as he confirms he and Natalie Hegnauer have called it quits after one year together.
Following weeks of rumors surrounding Craig's love life, the Southern Charm star revealed that he and Natalie have indeed split during the latest episode of the podcast he shares with Austen Kroll.
"It's good because my parents were here this week and I was in… Because I'm going through, like, [a] break up, and it's nothing terrible, it's just so easy to drink to avoid dealing with anything," he said on the May 1 episode of Pillows and Beer. "And our jobs and our lives afford us that, and so I was definitely in a bad pattern and they came here and [for] five days I didn't do anything except, like, positive productivity. And now I'm, like, trying to stay in that groove because [it's] like a dark place to be in."
This comes after an anonymous source reached out to Instagram fan account That Bravo Life and alleged that Natalie had broken up with Craig due to his drunken behavior.
"They were in love until he started drinking," the person claimed, adding, "She broke up with him a week or two ago."
The source also alleged at the time that Craig had been attempting to reach out to Natalie, who had "gone of the grid," and was even contacting her friends trying to locate her. Of course, the source's claims and the reason for the couple's split have not been verified, but Natalie herself shared a rather telling post on April 28, which has since been deleted.
"Just like that it was a new day," she captioned a photo of herself posing with her hand on her hip.
Craig and Natalie began dating after Austen introduced them during a trip to Aspen in late 2020. Then, just a few months later, the COVID-19 pandemic hit, and the couple quarantined together in Craig's Charleston home. Natalie made several appearances on Southern Charm, and Craig admitted on the show that he was "pretty sure" he was falling in love with her.
"Everyone else is happy for me. It's been a long time since I've felt this way about someone and since I've found someone that was so supportive," he said during the December 3 episode.
Just last month, Craig told Us Weekly that he and Natalie were still going strong, but he admitted filming Winter House was a little tough on their relationship.
"We were just bummed that we're going to be away from each other for so long, but then, as it goes on and as you're doing this fun stuff and you're seeing other people pair off and do their thing, you do start to miss your partner," he explained. "So it was more just lonely and you wish they were there to kind of enjoy it."