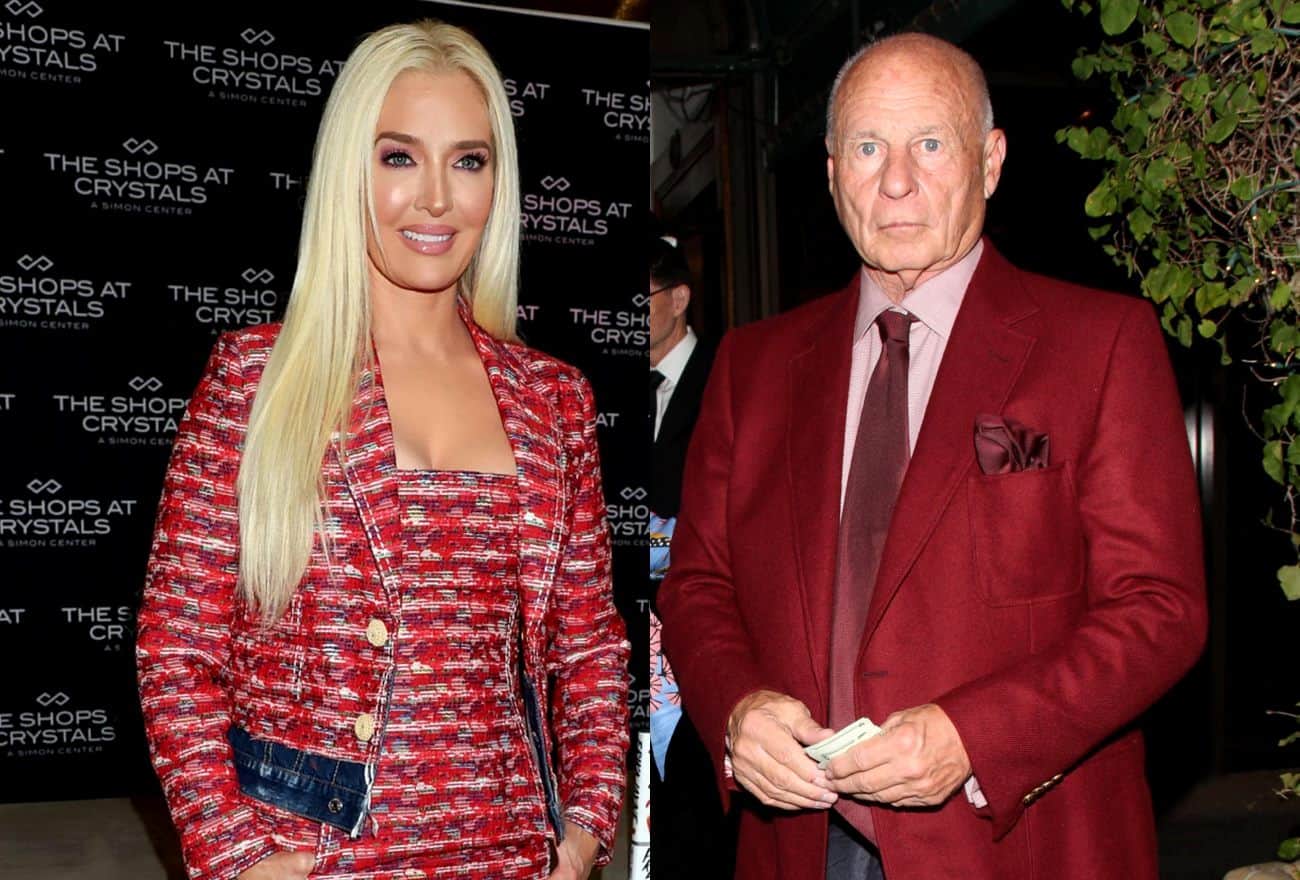 Erika Jayne has seemingly had a change of heart when it comes to one particular legal battle.
It appears the Real Housewives of Beverly Hills star has decided it's best not to anger the trustee handling her estranged husband Thomas Girardi's bankruptcy case as she's dropped an objection she made a few weeks back.
According to Radar Online, who obtained the court documents, Erika is withdrawing her previous objection to the transfer of Thomas' stake in a large number of concussion lawsuits.
If fans recall, Thomas had been representing 100 former NFL players who were suing the league over concussions, but the bankruptcy trustee proposed that those cases be transferred to another firm. However, at the time, Erika and her attorneys were not happy about the idea as they believed transferring the lawsuits could potentially screw her out of a lot of money.
In fact, they believed the suits could be worth as much as $20 million, which they argued could potentially pay back Thomas's creditors and alleged victims, leaving money to spare. Of course, she was requesting that any of the leftover money go to her in the divorce.
Following her objection, the trustee claimed that the "Pretty Mess" singer knew nothing about the circumstances surrounding the situation and denied that the cases would be worth $20 million. Furthermore, the trustee wondered how Thomas would be able to represent the former NFL players considering his current health.
It should also be mentioned that the 82-year-old's license to practice law was deactivated by the state of California back in March.
Fortunately, it seems the trustee was able to get through to Erika when they recently met to go over important documents because she informed the court that she's no longer objecting to the transfer of the cases.
However, Erika isn't finished dealing with the trustee just yet as she's being sued by the appointed official. According to court documents, the trustee believes Thomas "fraudulently" transferred $25 million to Erika's companies, EJ Global and Pretty Mess Inc, and they're demanding that she return the money.
The Real Housewives of Beverly Hills season 11 airs Wednesday nights on Bravo at 8/7c.