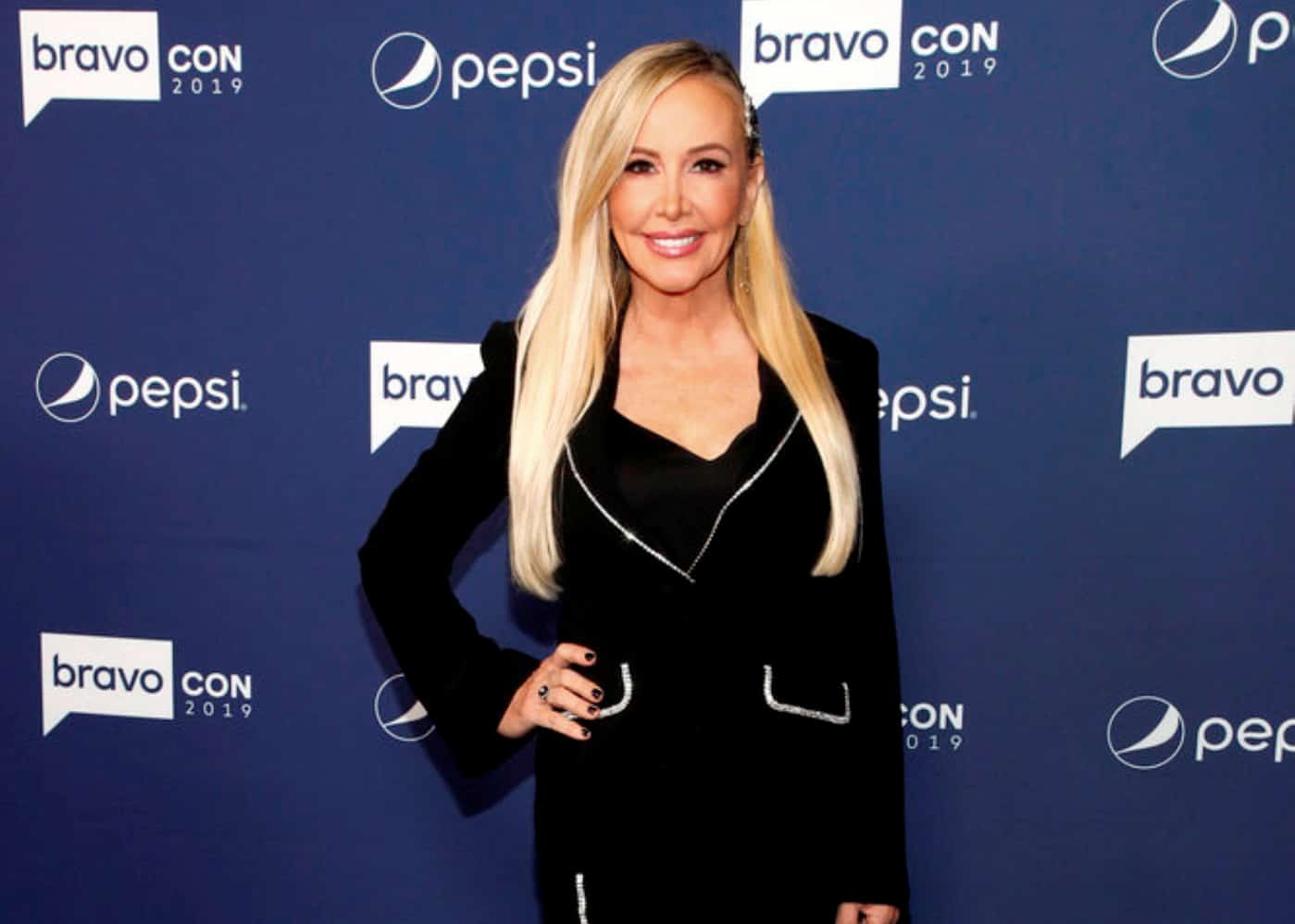 Shannon Beador took to her Instagram Story in the wee hours of Monday morning to reveal that her beloved dog, Archie, has gone missing.
After celebrating the birthday of her boyfriend of the past two years, John Janssen, on Saturday, the Real Housewives of Orange County cast member said she and her family are absolutely devastated as she begged for the return of her golden retriever and issued a stern warning to the potential thief behind his disappearance.
"So it is past 4 o'clock in the morning and Archie, somehow someway is missing. I don't know how it happened but I'm yelling his name every two seconds for the last five hours so if anyone here in the Port streets seen my dog, we are devastated. We've been looking for him for hours. We don't know how this happened. Please, please help us if you've seen Archie. Thank you," Shannon said in a series of clips posted on November 1.
A short time later, Shannon returned to her page, where she revealed she found one of Archie's toys on a nearby sidewalk.
"This is what we called 'Archie's doggie' and he carried in his mouth only tonight so why is out here in the sidewalk? Did somebody take him? I don't know what's going on," she said through tears.
Also with her latest clip, Shannon shared a message.
"If someone took Archie, I will find you. I have over 20 cameras on my property so get ready. Just bring him [home]. Or we can do it the other way… I will never back down," she vowed.
Years ago, while speaking to Bravo about the way Archie first came into her life, the RHOC cast member revealed she actually found the dog on Twitter.
"The craziest thing… I go on Twitter on Monday nights, pretty much only on Monday nights when the show airs and a viewer tweeted a picture of Archie and said, 'Do you know anyone that's looking for a dog?' And I said, 'Are you serious?' Because that was the deal. David said that the kids could get a dog when we saw the house. And when I saw the photo of Archie, it was when he was a little puppy. So I asked for a picture because when we got him he was 10 months old. A couple months later, Archie came to our house," she shared.
Shannon went on to say that before coming to live with her and her family, who currently reside in a $12,000 per month rental in Newport Beach, Archie was raised at the Four Seasons Hotel in San Francisco.
"The people worked so the dog was home alone all the time. He's been raised fancy. He's downgrading it living at the Beador's. But he's so much fun and so protective and has these little sweet quirks. Ugh, we're all in love," she gushed.
UPDATE: Good news as Shannon has found Archie! She updated her fans on her Instagram page, writing: "Archie is home! 🙌 Thank you to everyone that helped me throughout the night and especially to my neighbor who took him in and kept him safe! ❤️ Grateful beyond…"