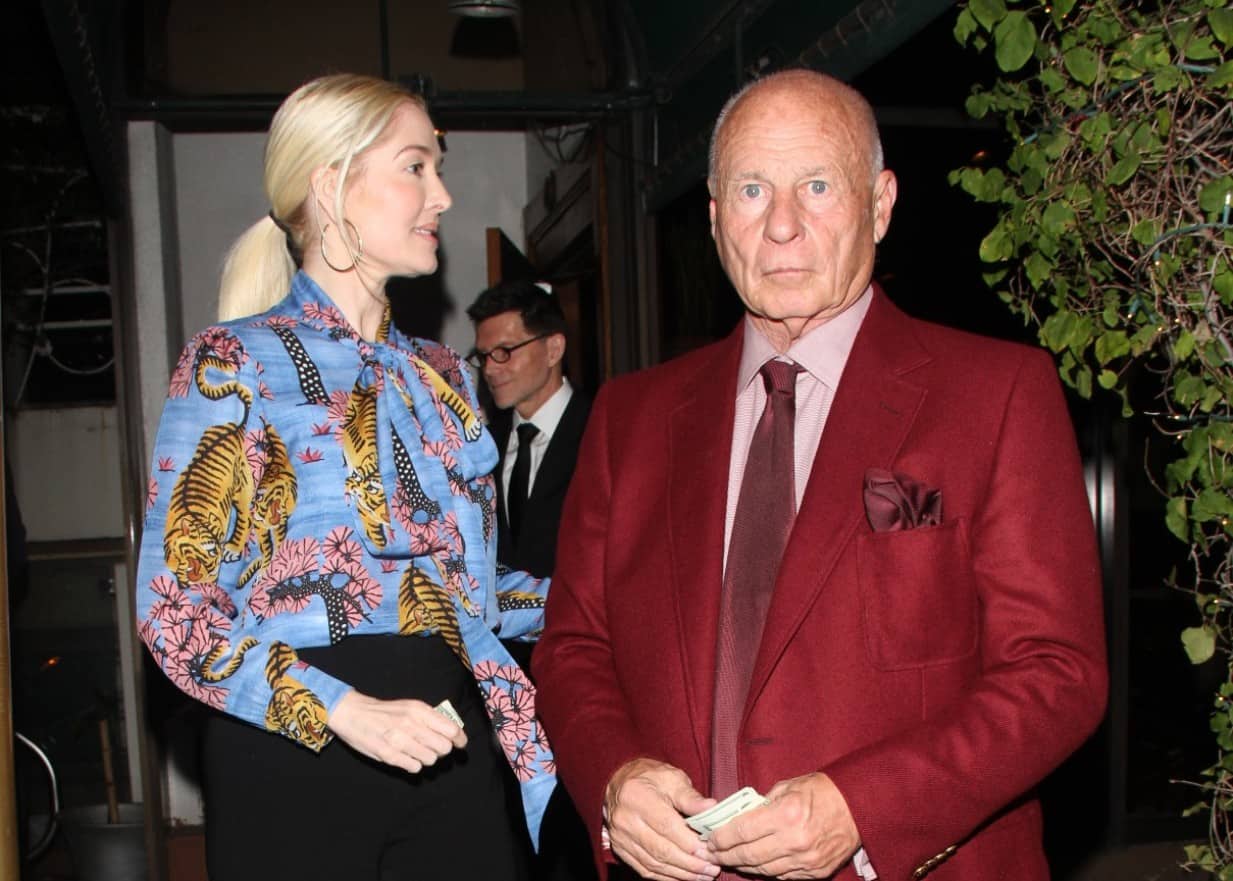 Tom Girardi and his estranged wife Erika Jayne are still listing their 10,277-square-foot mansion. After the Real Housewives of Beverly Hills star filed for divorce, the house was on the market for $13 million before it was eventually cut to $11.5 million and then $8.9 million in August.
The estranged husband and wife are facing a multimillion-dollar lawsuit by Tom's former clients, who claim that he embezzled funds intended for crash victims. The lawsuit forced Tom and his law firm into bankruptcy.
The famous couple's home (you can see photos here) just took another gut punch. It is currently listed at $8.2 million, which is $700,000 less than the last offer. The mansion was built in 1928 by a famous Pasadena architect named Myron Hubbard Hunt. It sits on almost two acres and has a private drive, a sprawling pool, and a chandelier-lit pavilion.
Many viewers of The Real Housewives of Beverly Hills remember the mansion as a place of luxury and elegance with endless rooms, lush gardens, and floor-to-ceiling windows. Extravagant parties were held on the grounds with numerous Bravolebrities in attendance.
In the addition to the price slash, Erika was also hit with more news related to the embezzlement allegations. According to Reuters, a bankruptcy judge just allowed another lawsuit against the pop singer.
The suit, which was brought forth by Edelson PC, was originally on hold (because of the bankruptcy proceedings). Now, after the judge's recent decision, the firm will get a chance to prove their case in a Chicago federal court.
Judge Barry Russel made clear, however, that he wouldn't weigh in on the validity of Edelson PC's claims. Russel said they "may" be relevant, but another judge would have to deal with it in Chicago.
Throughout the yearlong saga, Erika has remained consistent on her claim that she knew nothing about her husband's alleged misconduct. Her attorney Evan Borges argued that Edelson PC had an "unethical and unenforceable" fee agreement with Tom's firm.