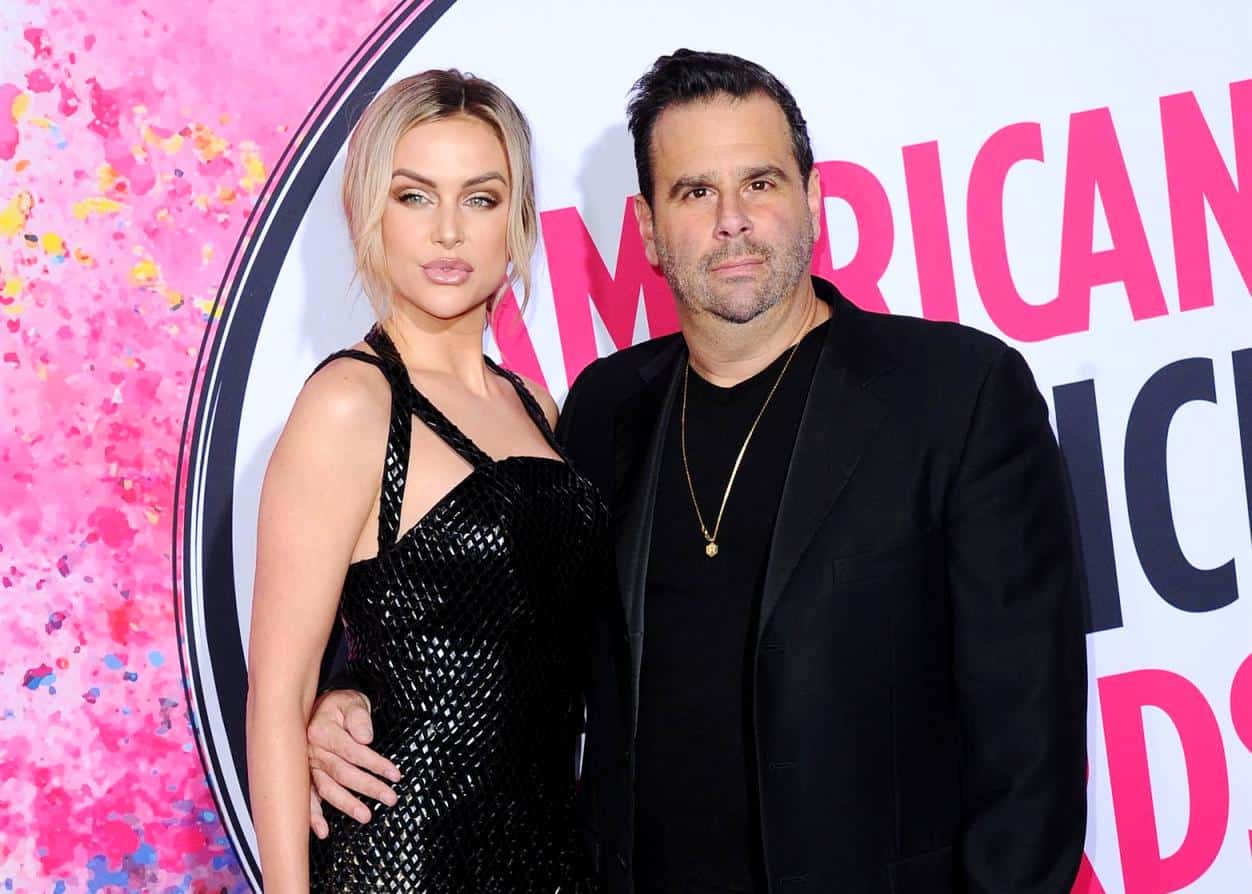 Randall Emmett has allegedly been exposed in a series of leaked text messages.
After first being accused of cheating on Lala Kent in October when a couple of alleged photos of the film producer at a hotel with a couple of women hit the web, he's again under fire after supposedly using a burner phone to send inappropriate messages to other women.
On Sunday evening, the GirlGangz7733 page on Instagram shared a series of screenshots on their Instagram Story that allegedly showed Randall involved in numerous flirty conversations with other women after first revealing he was working from a fake Instagram account.
"Here is his MO he starts off with his burner number then when he knows he can trust the girls he texts from his number ending in 95," the account explained of Randall, who had been engaged to the Vanderpump Rules star since September 2018.
According to GirlGangz7733, they verified that the messages were sent from Randall's phone by attempting to log in under the account and requesting a text message be sent for their account restoration.
As their screenshots continued, the Instagram account posted several text messages that Randall allegedly sent to other women, many of which featured him referring to himself as "Daddy."
He was also reportedly seen offering money, or potentially exchanging it, with the unnamed ladies.
"[Can] u travel," read one.
"Can i dominate u," read another.
Randall also allegedly said, "ill send you 300 now. I want hot pic."
Hours after the initial screenshots were shared, GirlGangz7733 returned to their page, where they revealed that Randall was reportedly trying to pay to get the ladies he was speaking to to remain silent.
One particular woman, they continued, received a message from one of Randall's employees, who offered to send money to her son's charity.
Following the report, Lala actually reshared a link to the alleged woman's charity.
Lala also reportedly addressed the scandal with an Instagram Story of her own.
"What's done in the dark, always comes to the light," she wrote, via Radar Online.
Photo Credit: Sara De Boer/startraksphoto