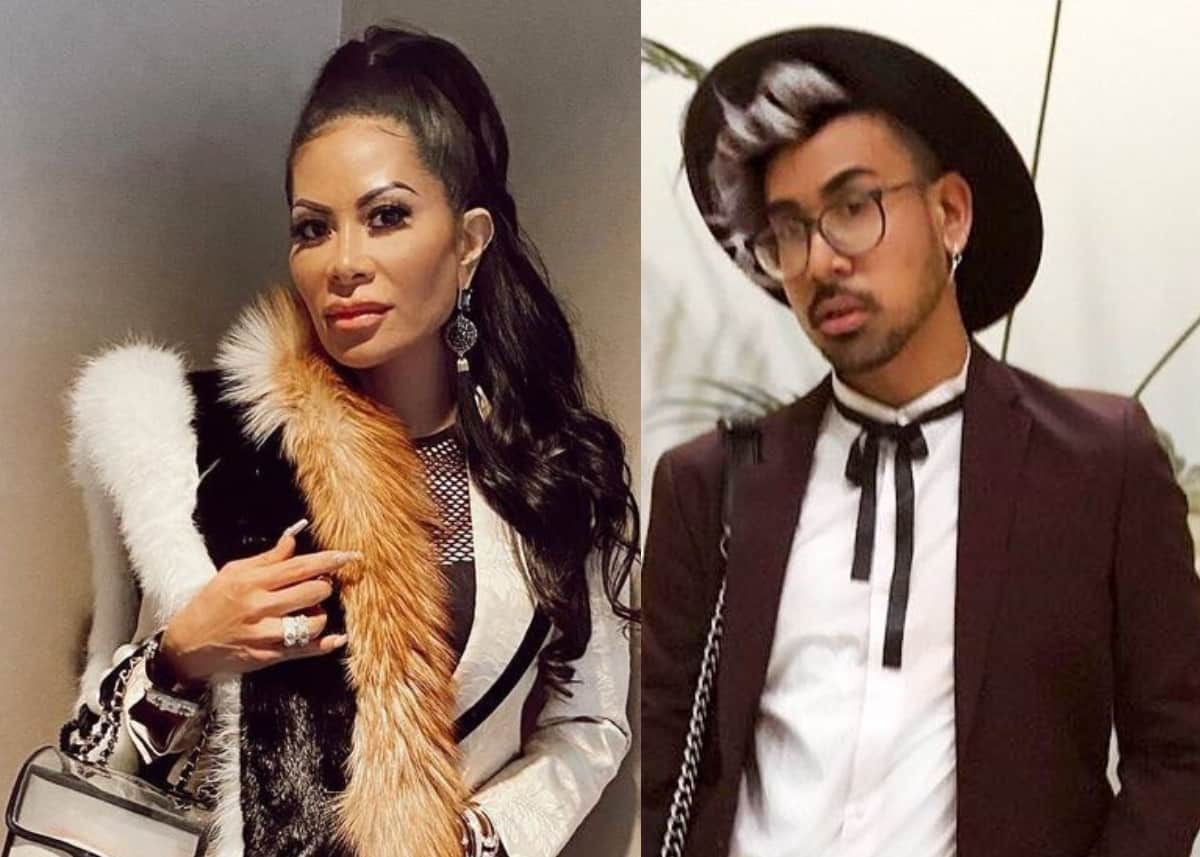 Jen Shah's clothing designer Koa Johnson made an explosive allegation against his former boss.
On a new Hulu documentary, The Housewife and the Shah Shocker, Koa discussed Jen's heated outburst. He claimed his former boss "threw a chili bowl" at him. According to his story, Jen was upset because she wasn't prepared for the season one reunion.
In the documentary, Koa also stated, "Every scene, she's screaming. And in real life, there are moments when she's always screaming." He then added, "She's actually worse off-screen."
Koa claimed that Jen eventually stopped paying him. "The last paid compensation I got from her was in September 2020," he said. "But I worked for her all the way up to January. As far as my other co-workers, they made it known to me that they were not being compensated as well."
After Jen berated him, the fashion designer decided to stop working for her. "At that point, I was so exhausted. I was not sleeping," he said. "In Polynesian culture, we argue, we scream at each other. But it comes from a loving place. When I got yelled at [by] Jen, there was nothing for me to really learn. It was not going to get better at a certain point, no matter what I did."
Koa went on to say, "I think that crossed a line and a boundary for me. I just decided to get a one-way ticket to Hawaii and I left."
The same documentary revealed footage of Jen's audition tape as she bragged about her luxurious lifestyle. "We live in a gated community… I probably spend at least 50 grand a month," she said. "There are like 20 pieces of luggage when we travel and like maybe 17 of them are mine."
In the clip, Jen's husband Sharrieff Shah commented on her spending by saying, "My wife's shopping habits can be in and of themselves a daily source of my drama." The experts in the documentary claimed Sharrieff, an assistant football coach, couldn't make that kind of money alone. "As an assistant coach, he could make a nice, reasonable six-figure salary, but $50,000 a month? You don't get that salary," said Kelley Carter, a writer for the Undefeated.
Jen, however, claims to be a successful businesswoman, bringing in her own income. The Bravo star pleaded not guilty to the charges, and she will head to court in March of 2022.