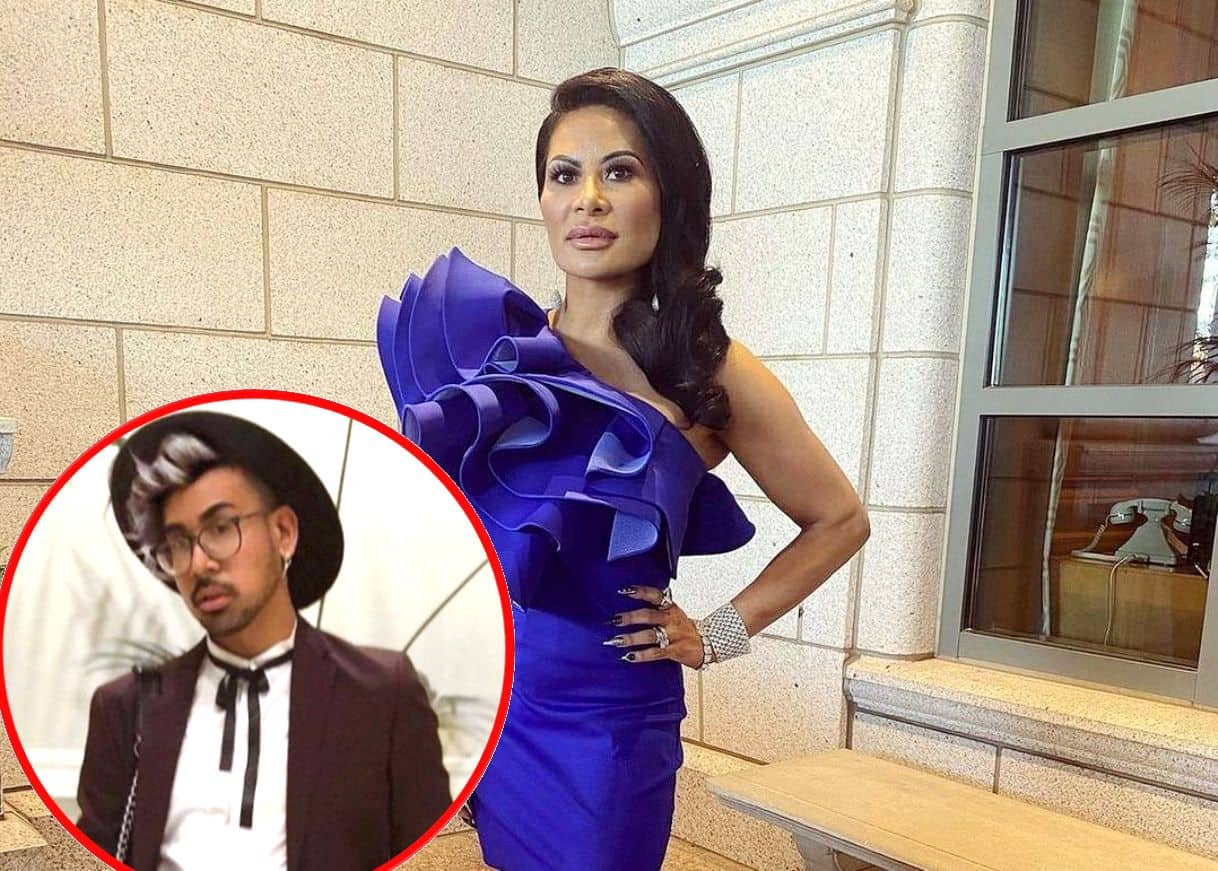 Jen Shah can be seen berating her employees in a leaked video clip shared on Twitter earlier this week.
In a shocking clip of the Real Housewives of Salt Lake City star seated at a table, seemingly in her Utah home, with her employees in front of her, Jen yells profanities at her "Shah squad" before picking up several items and hurling them in their direction.
"You can stop f*cking smiling b*tch, and being a f*cking b*tch… because you are. Yeah, you are," Jen tells a female employee who is not seen on camera.
"And Koa," she continues, of designer Koa Johnson, "handle this sh*t."
Then, when he begins to say, "Let's," she interjects.
"No, not 'let's.' You f*cking handle it! F*cking don't have a f*cking attitude with me. I'm f*cking going into the reunion this week," Jen demands. "Shut the f*ck up! No! You all shut the f*ck up! Get the f*ck up! I'm tired!"
At that point, Jen shoves the items in front of her at her employees before picking up other belongings and throwing them at the two of them as she gets up and walks off-camera.
????BREAKING RECEIPTS???? Jen Shah caught on camera assaulting "Shah Squad" take a look here! This is DEFINITIVE proof. Video of the audio receipts that have leaked. ☕️????♥️???? #RHOSLC ❄️ pic.twitter.com/WSGXSh3ocL

— Reality Von (Tea)se ☕️???? (@realityvontease) March 4, 2021
Although she is no longer at the table, Jen continues to unleash fury on her staff.
"Everybody f*cking leave. Leave! You think this is funny? You think this is funny? This is my sh*t!" Jen says, telling Koa to "handle this sh*t!"
"I will," he meekly replies.
"What the f*ck! I don't need this f*cking sh*t!" Jen goes on.
While Jen's husband, Sharrieff Shah, aka "Coach Shah," ultimately enters the scene in an apparent effort to calm her down, he is unsuccessful.
"It's the f*cking reunion. You think I'm going to listen to this sh*t? What the f*ck is this sh*t? I've been very patient all f*cking night," Jen tells him.
Following the release of the clip, which was preceded by an audio leak days ago, Koa spoke out on his Instagram page.
"I don't know who released the audio, but I'm glad they did because now I feel like I can finally speak about my experience. I've been protecting this woman for way too long," he wrote in a post shared on March 3.
According to Koa, he was brought to Utah to design custom couture and gowns for Jen and spent 10 months working for the RHOSLC cast member, during which he was "verbally assaulted" by the reality star.
"I have been verbally assaulted, I had to work all hours, through the night, mostly unpaid. I had to tip toe around a hostile work environment in an attempt to preserve my mental health and well-being," he shared.
Koa even suggested that while he continued to work for Jen through January, he hasn't received payment from her since September of last year.
https://www.instagram.com/p/CL-2dyRjdhj/
In the leaked audio clip shared days ago, Jen was heard telling Koa, "I'm gonna beat the sh*t out of you," as she threatened to not wear his designs to the reunion and accused him of being "a f*cking liar."
The Real Housewives of Salt Lake City has been renewed for a second season and will likely return to Bravo late this year or early next year.
Photos Credit: Instagram