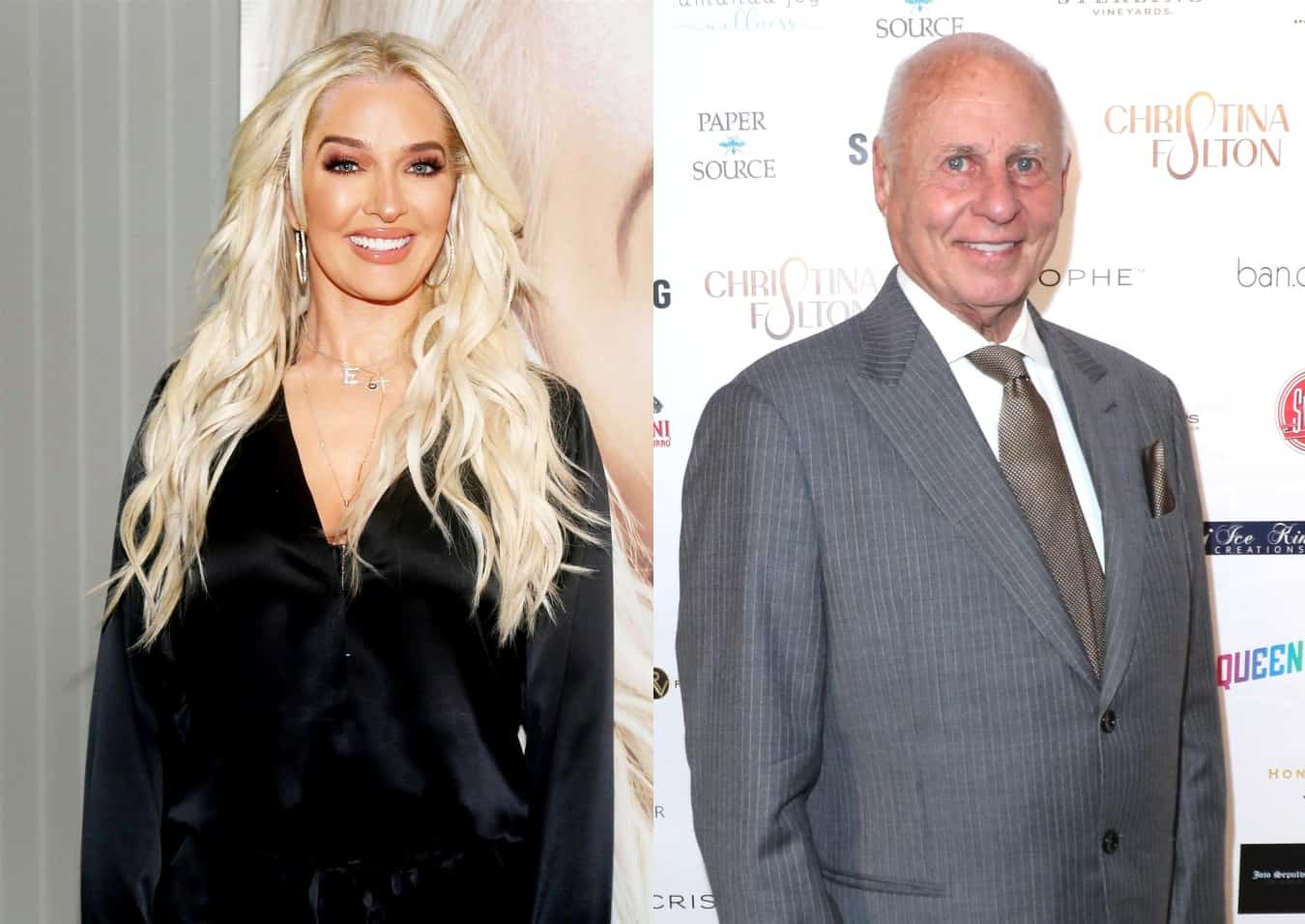 Erika Jayne has been dragged into a number of lawsuits filed against her estranged husband, Thomas Girardi, in recent years, but was she charged in his recent indictment?
After Thomas was charged with wire fraud on Wednesday as prosecutors accused the former attorney of stealing over $18 million from clients, sources are speaking out about the Real Housewives of Beverly Hills star and her potential role in the "ongoing" investigation.
"Erika (Jayne) Girardi is not charged. The investigation is ongoing," Cieran McIvoy, a public information officer for the Department of Justice, confirmed to Us Weekly on February 1.
According to an insider, Thomas' indictments in Chicago and Los Angeles, which also include his son-in-law, David Lira, and former Girardi Keese CFO Christopher Kamon, respectively "[focus] on the activity involving the law firm."
"It's unclear if Erika will be on the witness list for prosecutors because the indictment was just unsealed," the source continued.
As Thomas' indictment was announced, Tyler Hatcher, a special agent in charge of the IRS Criminal Investigation Los Angeles office, released a statement.
"Thomas Vincent Girardi should have been a pillar to our community," he said. "Instead, he is accused of creating an elaborate scheme to mislead his clients, victimizing them for a second time. Attorneys are put in a position of trust when they represent us during some of our most difficult times. Mistrust in the legal profession grows when clients can't trust their attorneys to pay them the settlements intended to make them whole."
Since late 2020, Thomas has been accused of embezzling millions of dollars from his former clients, including relatives of victims of a plane crash in Indonesia and a man badly burned in a pipeline explosion, securing them settlements in lawsuits but failing to turn over the cash.
And although Erika has maintained her innocence throughout the ongoing allegations against Thomas, she has been accused by many of being in on his schemes and using the money he's secured for his clients to sustain her over-the-top lifestyle.
As she entered the new year alongside Lisa Rinna and Diana Jenkins, both of who announced their departures from RHOBH last month, Erika responded to a fan on Instagram Live who said they were "so happy" she was "being vindicated."
"Slowly but surely," Erika replied. "Yeah, me too. Thank you very much. Appreciate that … Slowly but surely, yes."
The Real Housewives of Beverly Hills season 13 is expected to begin filming later this month.