Taylor Armstrong shared a couple of then-and-now photos of her daughter, Kennedy, on Instagram over the weekend in honor of the child's 17th birthday. And, right away, longtime fans of The Real Housewives of Beverly Hills were taken aback.
As Taylor, who joined the cast of The Real Housewives of Orange County last year, said that "time flies" in her tribute post, her many online followers shared their thoughts on the matter, with many expressing shock at just how grown up Kennedy now looks.
"My baby girl's 17th birthday… I cannot believe how fast time flies. I'm so proud to be your Momma!" Taylor wrote in the caption of her February 25 post on Instagram.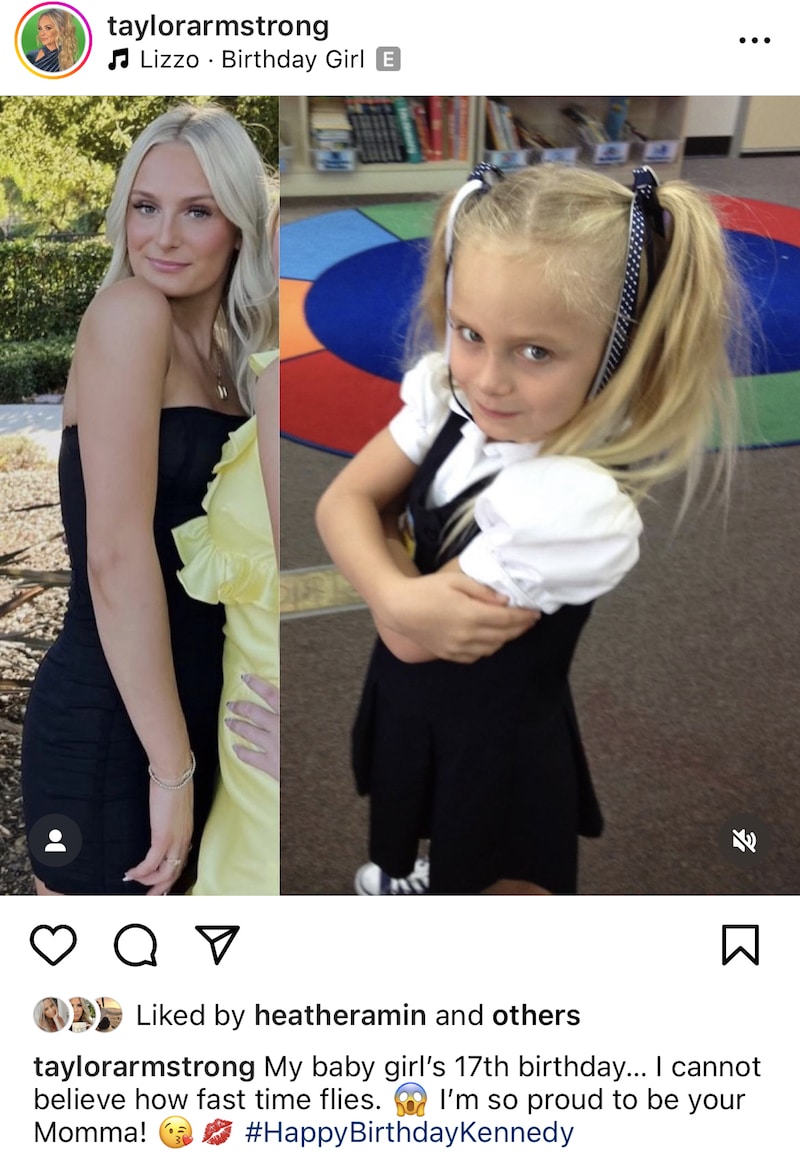 As Bravo fans well know, Taylor was just a young girl when Taylor joined the cast of RHOBH for its debut season in 2010.
"OMG she is so big now!!! Looks like you so much," one person wrote in the comments section of Taylor's post.