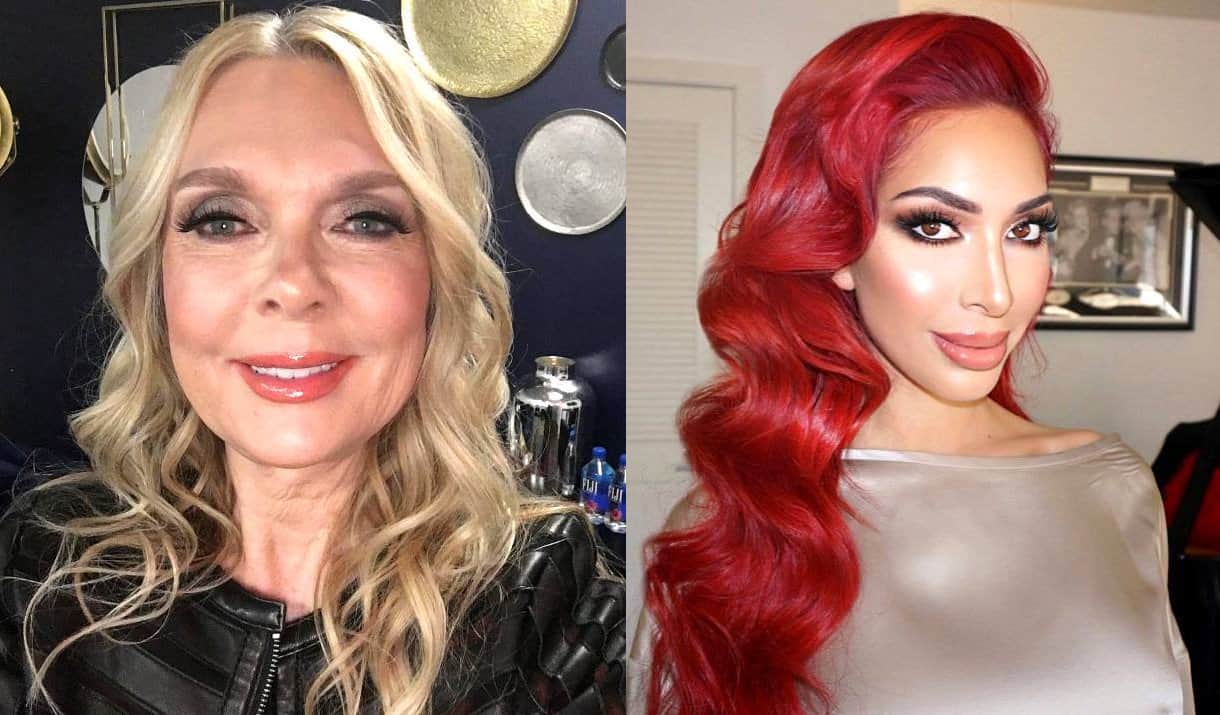 Is Farrah Abraham in jeopardy of losing custody of her daughter after her shocking arrest in Los Angeles?
Hours after the former Teen Mom OG star was taken into custody after a physical altercation at the Beverly Hills Hotel, her mother, Debra Danielsen, spoke out about the incident and confirmed that Farrah was with her young daughter, nine-year-old Sophia, just hours before her fight with a security guard took place.
"[Sophia] needs to be with her family, not about strangers and volatility and her mother being arrested," Debra told Radar Online through tears on June 13. "It's very disgusting. She needs to go to school… She needs to not be dragged on a party all over the world."
After Farrah's arrest, Debra reached out to her ex-husband, Michael Abraham, who informed her that Sophia is currently at home in Los Angeles, likely with her nanny, as her mother remains behind bars. On Instagram, about 20 hours ago, Farrah shared the photo of herself and Sophia, proving the child was with her at the Beverly Hills Hotel before her arrest.
"I'm sitting here heartbroken, I'm shaking, I'm sad," Debra continued. "My granddaughter is sitting there with stranger. She needs me to hold her and tell her everything is alright."
Fearing for her granddaughter's safety, Debra, who hasn't seen Sophia in months due to her estrangement from Farrah, is planning to hire a lawyer who can help her gain custody time with the child.
Earlier today, TMZ reported news of Farrah's arrest, claiming the reality star was taken into custody after hitting and pushing a security guard employed at the Beverly Hills Hotel after the man told her to leave the area due to a fight between her and some other hotel guests.
And following her release from jail, Farrah took to her Instagram to speak out and not surprisingly, she is claiming to be the victim.
Farrah wrote, "No charges & no jail time , I chose this life and I handle being targeted as a public figure & public punching bag ALL is Fair In Farrah's world I will never believe the lies that people need to sell to make a dollar off me- Happy it's all recorded and documented as I should never feel unsafe and be targeted at a hotel I'm staying at."
She continued, "The Beverly Hills hotel truly allowed misconduct by staff to a paying guest there's no need for me or anyone else to be treated this way. The Beverly Hills Police officers should stop having power trips and lying and selling stories to TMZ, while you let all of Beverly Hills be robbed, car break ins, stealing go on… focus on really protecting the public and doing good for Beverly Hills instead of creating made up problems."
Photos Credit: Instagram