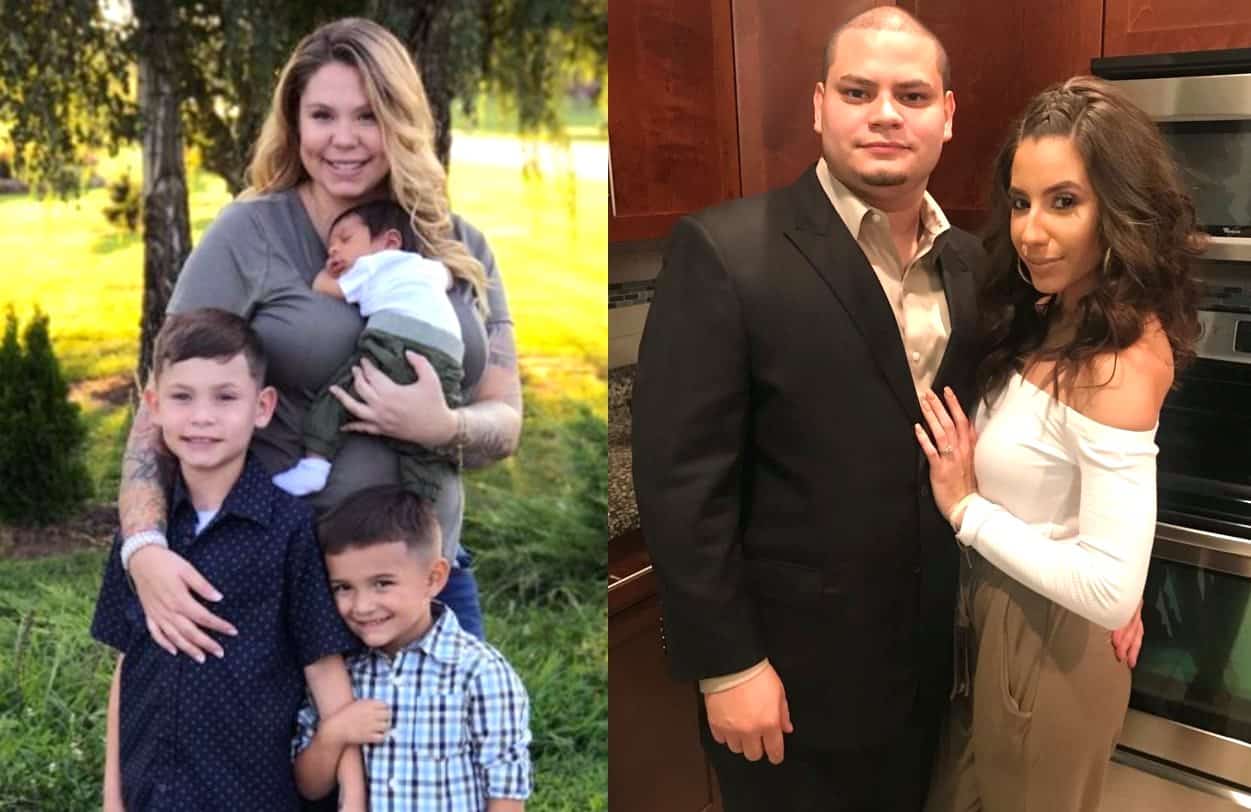 According to a new report, two of Kailyn Lowry's kids will no longer be filming scenes for Teen Mom 2.
Following a Twitter post weeks ago in which Jo Rivera's soon-to-be-wife, Vee Torres, revealed they were leaving the MTV series, a report has stated that Kailyn and Jo have have decided their eight-year-old son Isaac will not appear on a potential ninth season of the show.
"They came to this decision after the direction of the show and the situations that have gone down in the last two reunions," The Hollywood Gossip reported on June 14.
"Jo is leaving the show as well," a source said. "He doesn't like how far the show has strayed from its original purpose, and thinks that it is just trashy at this point. The kids are an afterthought and he doesn't want himself or his kids associated with that anymore."
During last month's taping of the Teen Mom 2 Season 8B reunion, Jo left filming early after a fight broke out between former girlfriend Kailyn and their co-star Briana DeJesus and refused to participate in the second day of filming.
"He is getting married soon, and he and [his fiance] Vee [Torres] have no interest in being a part of what the show has become," the source added.
According to The Ashley's Reality Roundup, Kailyn's youngest child, Lux Russell, who she shares with Chris Lopez, will also be leaving the show after season eight after his father signed refused to sign an appearance contract. Apparently, both parents need to sign one before MTV can film their child.
As fans well know, Chris has never been seen on the show without his face blurred out.
If Teen Mom 2 does return for a ninth season, Kailyn's sons won't be the only kids unseen. As the report revealed, Jenelle Evans announced earlier this year that her daughter Ensley and son Kaiser would no longer be filming.
Photos Credit: Instagram