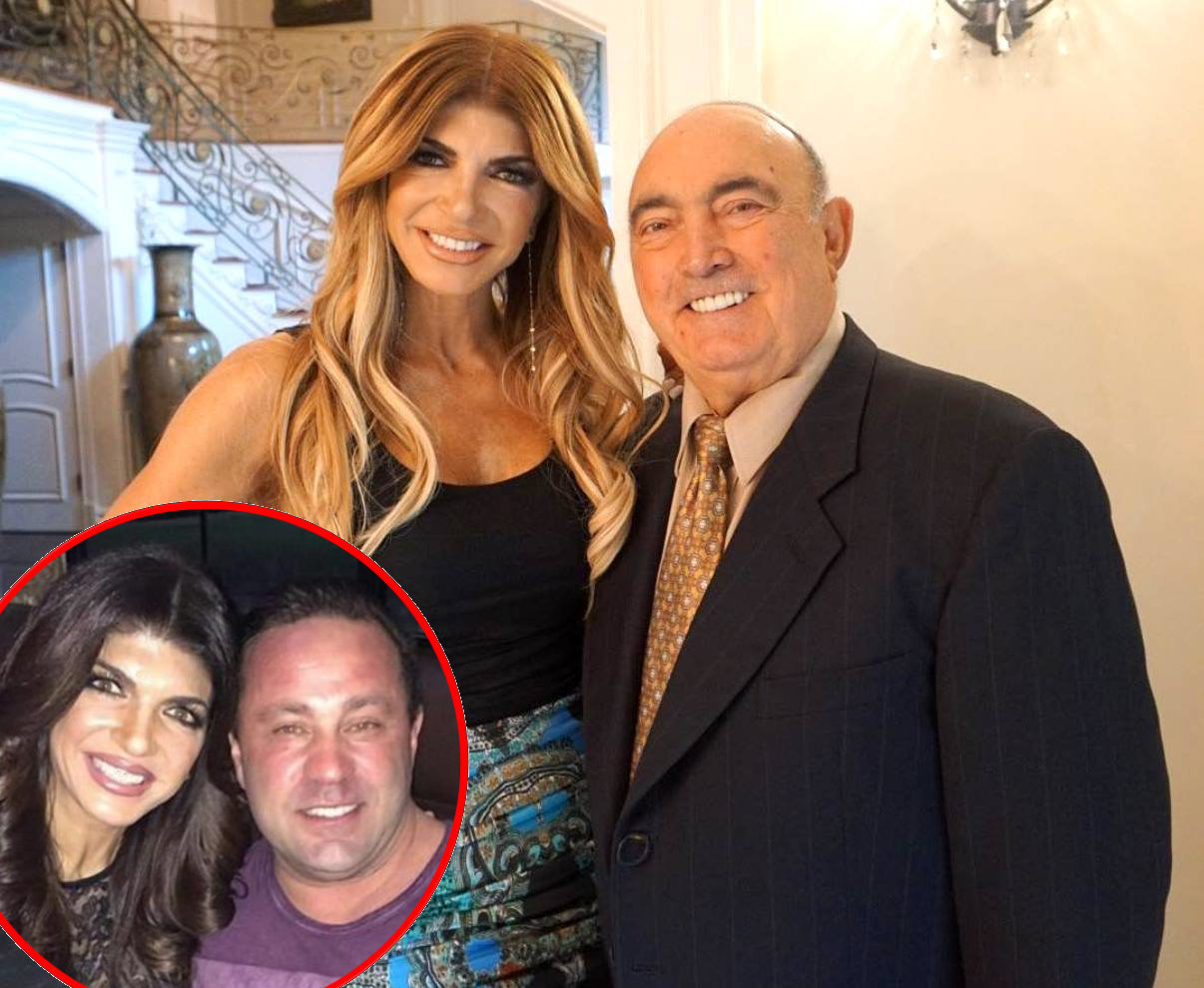 Real Housewives of New Jersey star Teresa Giudice continues to deny she has plans to divorce her husband Joe Giudice upon his release from prison, but do actions speak louder than words?
Teresa, 46, has once again snubbed Joe, this time on Father's Day, as she made sure to dedicate a sweet post to her dad Giacinto Gorga, while not acknowledging her husband.
Teresa took to her Instagram page on June 17 and made the post below, posting a photo with her dad with the caption: "Happy Father's to my handsome Papa Love you so much you are the rock of our family I am strong because of you. ❤️ #happyfathersday #papa#myrock."
Joe, 46, is currently incarcerated at a federal prison in Pennsylvania, and is currently scheduled to be released in March, 2019. He is serving a 41-month prison sentence for wire and bankruptcy fraud.
Teresa also had to serve out an 11-month prison sentence for the same crimes back in 2015. A lot has happened since Joe went away, including the release of a book, Standing Strong
, by Teresa in which she admitted she blamed Joe for their legal and financial woes, and more importantly, blamed him for not allowing her to spend enough time with her late mother Antonia Gorga before she passed away.
And then came very persistent rumors that Teresa had a boyfriend on the side, but her rumored beau, Shane Wierks, did an interview earlier this year in which he denied rumors of an affair.
Multiple credible media outlets, including the Teresa friendly Us Weekly, have reported she plans to divorce Joe. Teresa however continues to deny these reports.
Photos Credit: Instagram
TELL US – INNOCENT OR DELIBERATE SNUB?