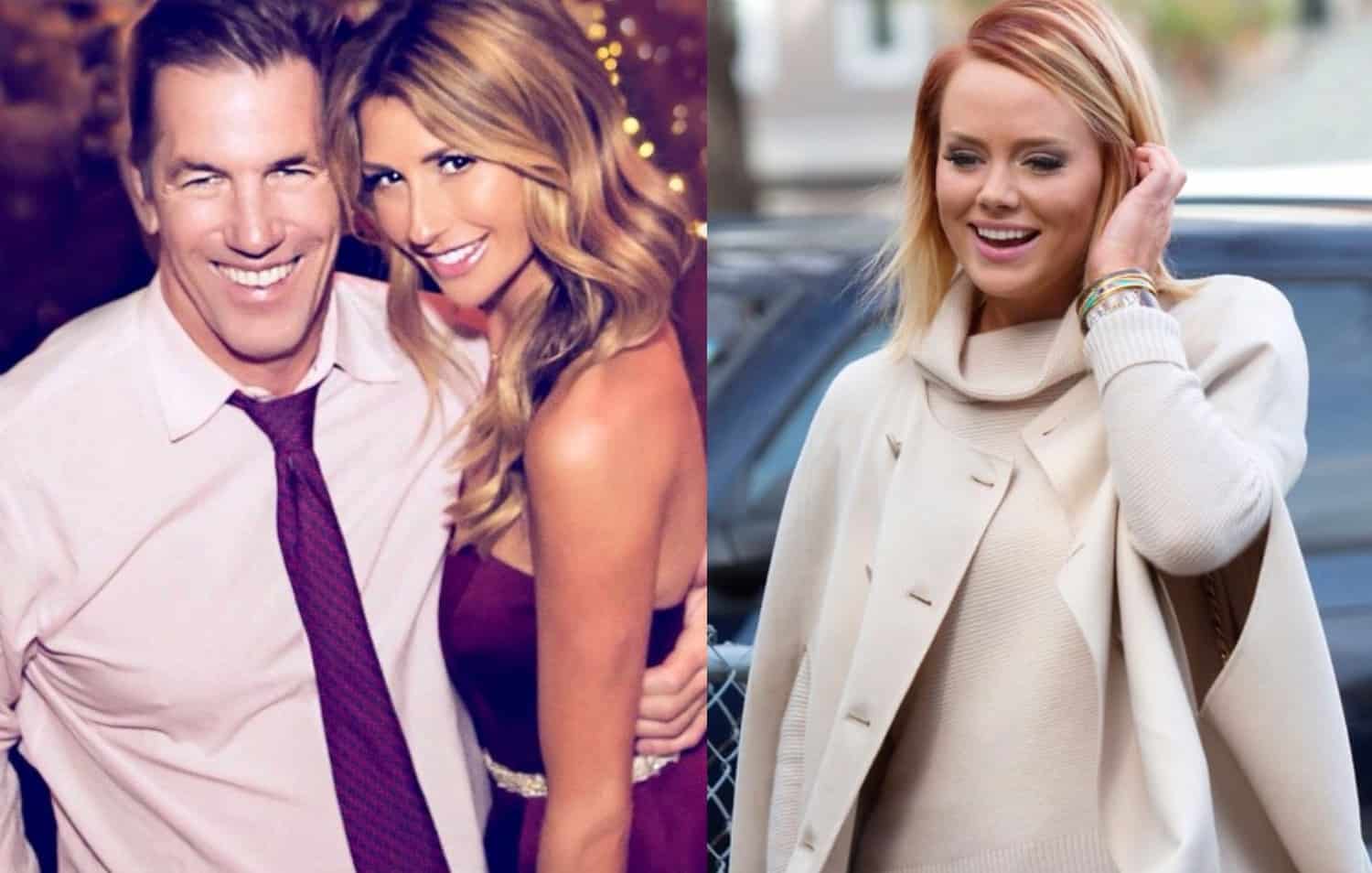 Days after the epic Southern Charm finale, Thomas Ravenel is breaking his silence and speaking out about the dramatic fight between his current girlfriend Ashley Jacobs and his ex Kathryn Dennis. And shockingly, Thomas is defending Kathryn!
Ashley is also speaking out about her drama with Kathryn and their finale throwdown as she reveals why Kathryn made her so angry. 
Thomas took to his Twitter page last night to issue a non-apology "apology" to Kathryn, while attempting to take the blame for Ashley's behavior.
He wrote, "I felt horrible for Kathryn during the final scene of the finale. I should have explained to Ashley what Kathryn had suffered. She's had major anxiety and depression issues along with two babies in rapid succession at a young age. The responsibility was mine and I must have it."
Thomas has since made his Twitter page private so below is a screenshot of his earlier Tweet –
As for Ashley, she is breaking her silence as well by speaking out on Bravo's Southern Charm After-Show, and let's just say she isn't taking responsibility for any part of what went down with Kathryn, the mother of Thomas's two children.
First, Ashley states she approached Kathryn at Patricia Altschul's winter party with genuine intentions of making nice, but Kathryn's reaction set her off.
"You know, I went into it not sure of what was going to happen – if we're going to speak our minds, speak our peace," explained Ashley.  "I did start the conversation by saying you know, the conversation [at Hilton Head] got heated and I take responsibility for my part in that. That shouldn't have happened. And [Kathryn] goes, 'Yeah, why did that happen?'"
"In that moment, I realized any reconciliation just went right out the door," she added.
And while Ashley admits she made a fool out of herself during the cast's Hilton Head vacay, she does however feel that Kathryn was the one who came off looking bad during the finale fight.
"I thought it was kinda comical. I mean, I really wanted to come down here to make peace. I looked like a fool at Daufuskie Island for raising my voice, but if you want to do that, you take the stage," said Ashley about Kathryn.
THOMAS & ASHLEY ARE FACING A NEW LAWSUIT!
As viewers saw, Kathryn finally lost her temper, you know, after being called an 'egg donor' and a 'bad mother,' which apparently made Ashley feel vindicated.
"I was like there she is. There's the person I knew. Why have you been holding back all this time?" said Ashley. "And I just thought this is going to be a long road."
Yikes. This after-show interview appeared to have been filmed weeks earlier so it's unknown if Ashley has since had a change of heart due to all the public backlash.
Photo Credit: Paul Cheney/Bravo, Instagram
TELL US – THOUGHTS ON ASHLEY AND THOMAS'S COMMENTS?