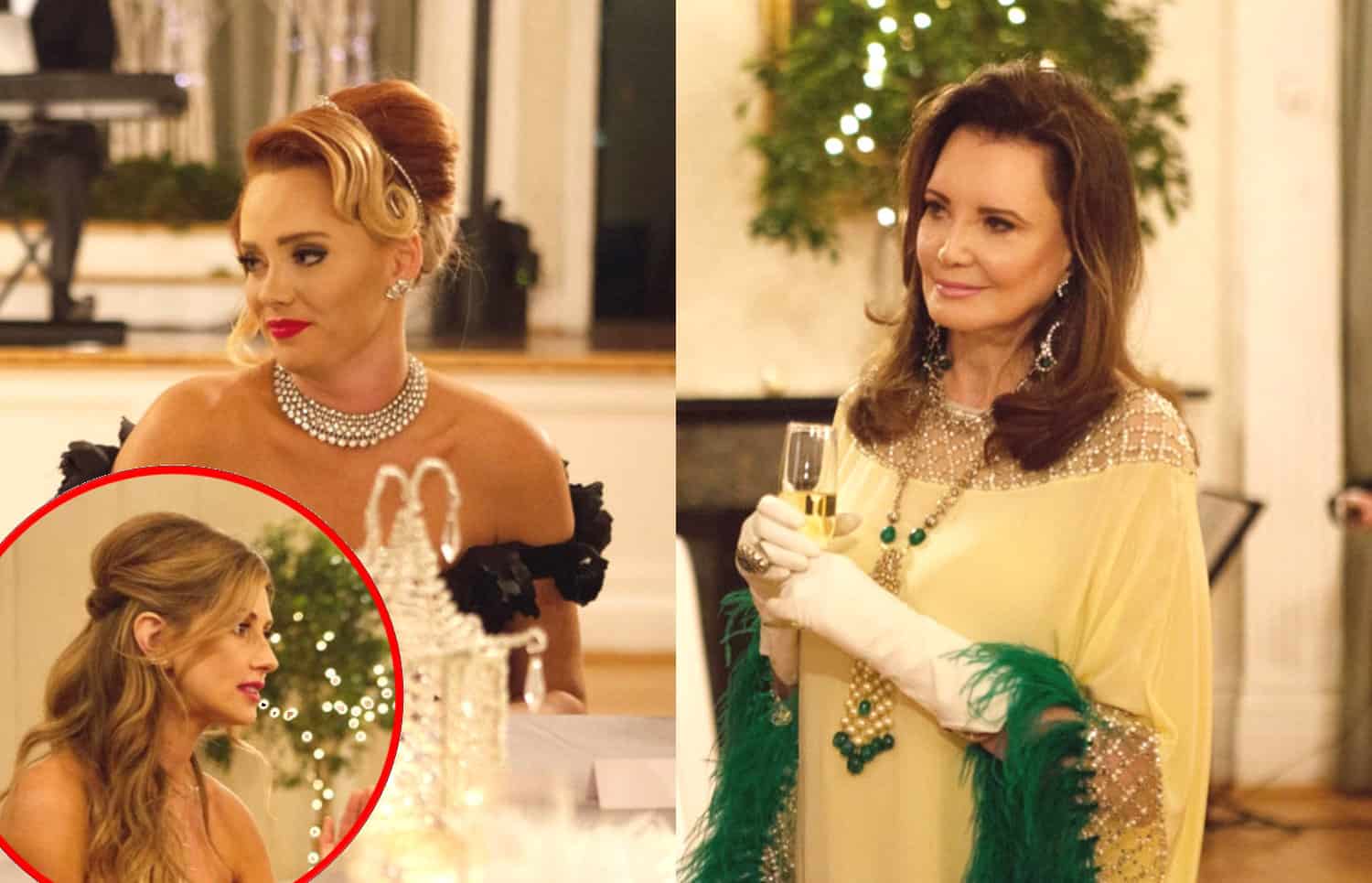 It's been almost a week now since the incredible Southern Charm finale, and the cast continues to react to the dramatic showdown between Kathryn Dennis and Ashley Jacobs.
First, Kathryn is speaking out on her fight with Ashley and what was going through her mind as it all went down. Patricia Altschul is reacting to the finale episode as well as she also reveals when the rift between herself and Thomas Ravenel, plus his girlfriend Ashley, began.
Kathryn appeared on Bravo's Southern Charm After Show, during which she first shared what she was expecting Ashley to say after approaching her at Patricia's winter party.
"I wanted to acknowledge the fact that we had said nothing to each other since Hilton Head, and instead of saying anything even remotely similar to 'I'm sorry. I was an absolutely terrible person and said absolutely disgusting things to you,' instead she went in and just said basically I did nothing wrong and I still believe everything I said to you and I stand by it," said Kathryn.
She continued, "Not what I was expecting. And then she called me an egg donor and told me I was a baby mama and to go away."
Kathryn reveals she was pretty much done with Ashley once she uttered those ugly words to her.
"Third time you're confirming you're a psycho. I'm done," revealed Kathryn.
Kathryn adds that upon realizing any hope of mending her relationship with Ashley was gone, she decided to let her have it.
"This time I was just ready to say I have taken a lot of this s–t. You clearly think you can walk all over me. But f–k you, know your place and know mine. I'm not going anywhere. And I'm not because I'm the mother of our children," she stated.
As we reported, Ashley recently revealed that she reached out to Kathryn following that night to go get lunch, but Kathryn said no.
Patricia, the Grande Dame of the show, is also breaking her silence when it comes the way Ashley treated Kathryn at her party.
Following the episode, a fan asked what Patricia thought of Ashley's behavior and she responded,  "I can tell you that I thought her comments were cruel and despicable."
https://twitter.com/Pataltschul/status/1017660953821831168
Someone else then asked Patricia at what point did she start to distance herself from both Thomas and Ashley, and apparently it wasn't long after they filmed the finale episode.
Patricia tweeted, "Right after the finale of thereabouts."
https://twitter.com/Pataltschul/status/1017799858181115904
While Patricia was fortunate enough to not have witnessed any of Ashley's lashing out on the show, she did witness Ashley and Thomas allegedly harassing Thomas's ex-girlfriend Luzanne Otte off the show. This is partially what led to her feud with Thomas and Ashley, as Patricia is very close to Luzanne and was actually the one who introduced Thomas to Luzanne at the request of Thomas.
Earlier this year, Luzanne, who had maintained her silence throughout this ordeal, finally spoke out for the first time as she accused Thomas and Ashley of continued harassment and cyber-stalking. She is now considering filing a lawsuit against the Bravo couple.
Part I of the Southern Charm reunion airs Thursday night on Bravo at 9/8c.
Photos Credit: Paul Cheney/Bravo