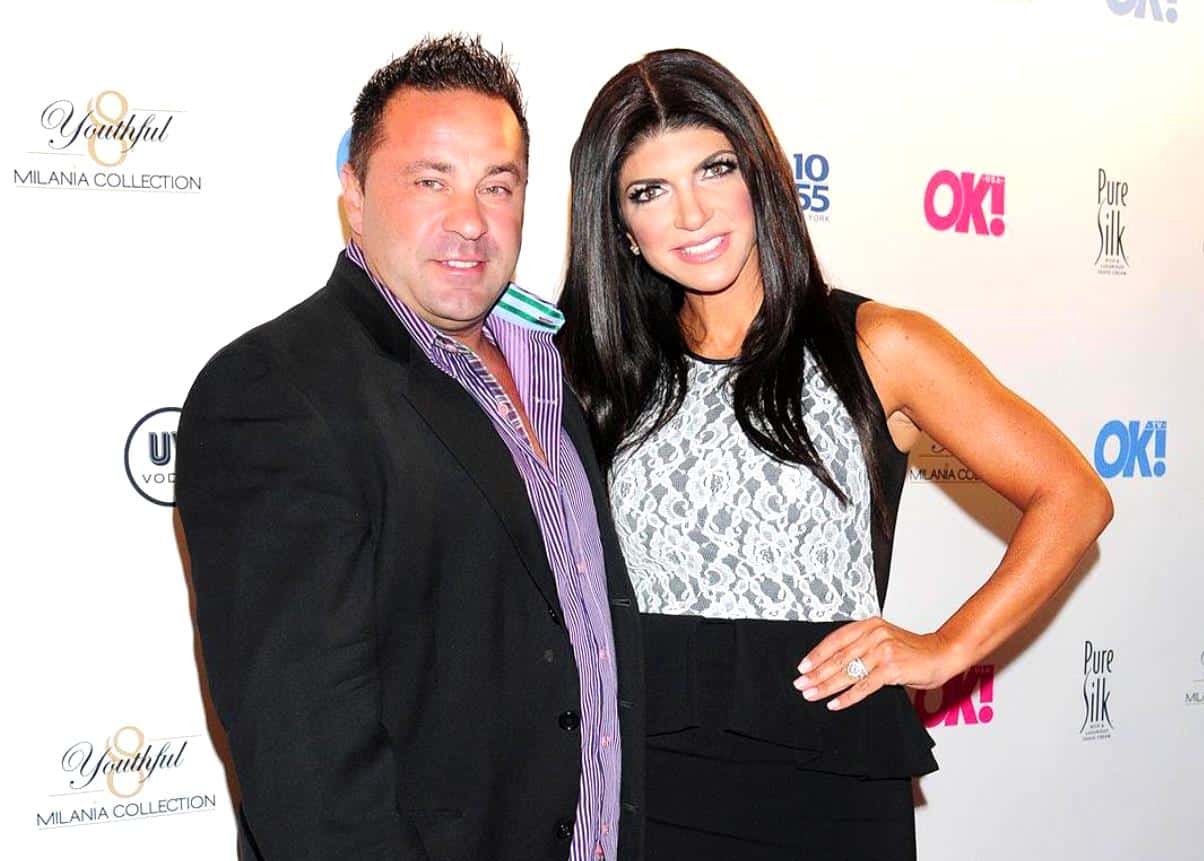 Teresa Giudice and her husband, Joe Giudice, are facing a couple of major legal issues.
According to a new report, the Real Housewives of New Jersey star has been hit with a major tax lien as her husband, the father of her four daughters, continues to face an uphill battle as the U.S. government attempts to have him deported back to Italy.
This week, a clerk from the Sacramento County Court confirmed to Radar Online that Teresa is currently facing a state tax lien in the amount of $73, 273. The clerk also said that while the amount is listed as "unpaid," a payment could have been made to the Franchise Tax Board without their knowing.
The lien comes as one of many for Teresa.
As Radar also confirmed, the reality star was hit with another lien in the amount of $243,425.50 in April 2016. Two months later, she and Joe were dealt with a federal tax lien in the amount of $219,804.38.
In addition to her money troubles, Teresa is facing the potential deportation of her husband, who is currently serving a 41-month sentence for fraud in Pennsylvania.
As fans of the RHONJ star may know, Joe has been ordered to be deported following his prison sentence, and he is currently attempting to halt his deportation proceedings. However, during a recent court date on Wednesday morning (August 15), Homeland Security determined he did not provide them with "enough evidence" to prove he should be allowed to stay in the country.
Joe is now due back in court on September 5 to further explain why he should remain in the U.S.
Radar Online confirmed that Joe was not present during the Wednesday Pennsylvania court hearing regarding his deportation. Instead, his lawyer appeared in court on his behalf via teleconference and attempted, unsuccessfully, to stop the removal proceedings.
According to the report, Joe was "unable to come down" from his cell to the hearing, and Teresa was a no show as well.
Teresa's absence was however expected as it was reported last week that she found the entire process too stressful.
"Teresa is saying that she isn't going to court for the hearing," an insider revealed on August 9. "She just can't take the stress, and she believes nothing will happen anyway, so she doesn't need to be there."
The source added that Teresa remains in denial about Joe's legal issues.
"Teresa has never admitted Joe is going to get deported. She lives in a fantasy world. She just believes everything is going to be okay," the source stated.
During Joe's next hearing, as a judge explained, "Homeland Security will look at their records to determine if their burden is proved."
The Real Housewives of New Jersey is expected to return to Bravo TV sometime later this year.
Photo Credit: Fernando Lucena/startraksphoto.com