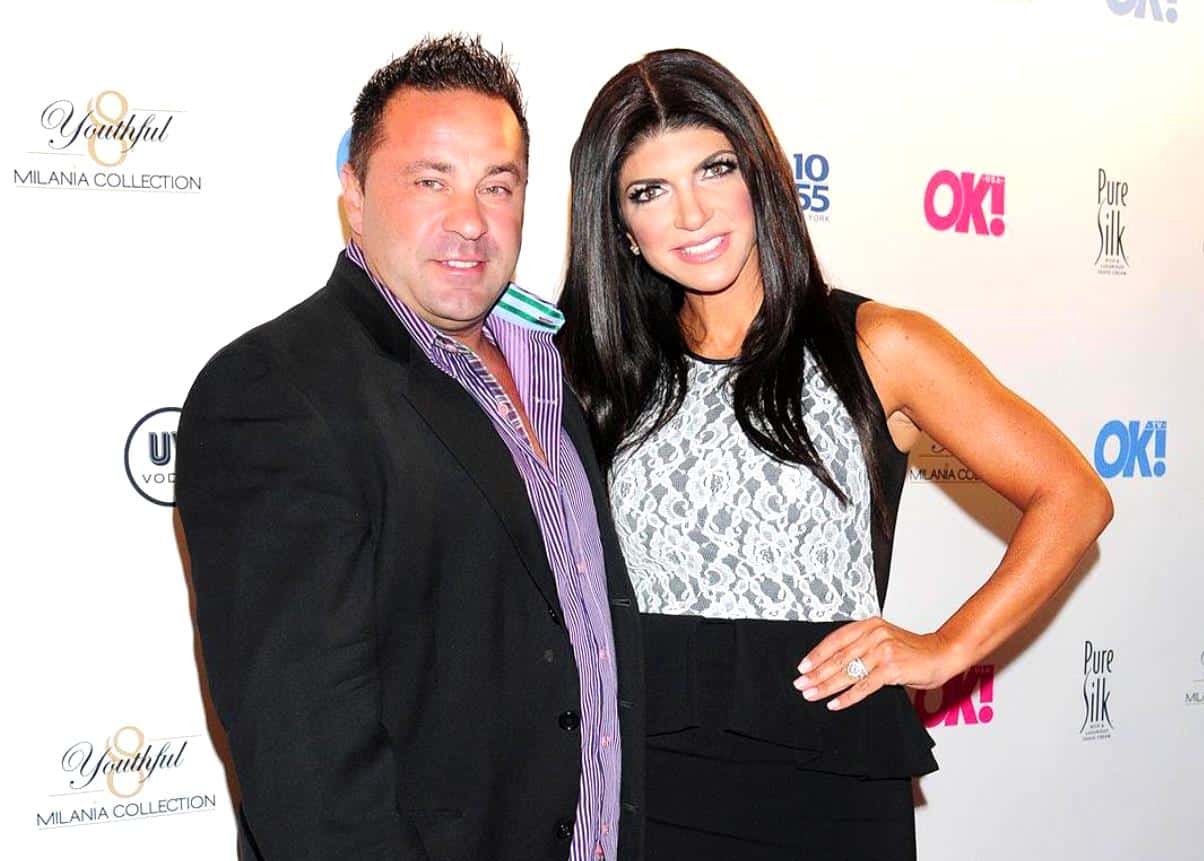 Joe Giudice may soon be deported to his native country of Italy.
According to a new report, Joe, the husband of Real Housewives of New Jersey star Teresa Giudice, is officially in the process of being deported as he continues to serve a 41-month-prison sentence for charges of bank and wire fraud.
Joe is "in deportation proceedings while he's in custody," a spokesperson for Immigration and Customs Enforcement told Radar Online on June 21. "ICE has lodged a detainer, and he is in removal proceedings."
While Teresa's husband isn't expected to be released from prison until March of next year, he may be sent back to Italy before his prison term is complete.
"If he is ordered deported while in custody, he will be removed from the U.S.," the spokesperson explained.
Meanwhile, if Joe is able to complete his entire sentence at the Allenwood prison in Pennsylvania, he won't be going home to Teresa and their four daughters. Instead, he will be handed over to ICE.
News of Joe's potentially imminent deportation comes just months after the former reality star insisted he was not involved with the deportation process. As the outlet explained, Joe claimed he wasn't being sent away in September of last year but admitted that he was under a detainer from ICE.
In January, after rumors began swirling in regard to a possible deportation, a source claimed Teresa had reached out to President Donald Trump in hopes of having him intervene.
"She is hopeful Donald will intervene and help… Teresa got to know Trump when he was her boss on the hit NBC show The Celebrity Apprentice. She voted for Trump and she really needs his help," the insider said.
Several months ago, Teresa addressed the possibility of her husband being sent back to Italy, claiming she "wouldn't mind" moving to Europe.
"I mean, Italy's a beautiful place to live," she said during The Real Housewives of New Jersey's season eight reunion. "I wouldn't mind, you know, I'm just saying. Listen, whatever God has planned for me, that's what's going to happen. I will embrace it the best I can."
Despite Teresa's statements, a source later told Radar Online that the mother of four was "terrified" by the possibility of her husband being sent out of the country and for months, she's been sparking rumors of a potentially impending split.
James J. Leonard Jr., the Giudice family attorney, is however speaking out and claiming no decision has been made about Joe's future in the country.
"I can state with absolute certainty that no decision has been made regarding the immigration status of Joe Giudice," the attorney tells PEOPLE. "The same immigration detainer that was lodged against him in March of 2016 remains in place today, but I want to be absolutely clear about this, no judicial authority has made any decision regarding what will happen with that detainer."
As fans may have seen, Teresa raised questions at the end of last year after publicly sharing a photo of herself having dinner with a divorce lawyer and later choosing to snub Joe on his birthday and on Father's Day.
Photo Credit: Fernando Lucena/startraksphoto.com