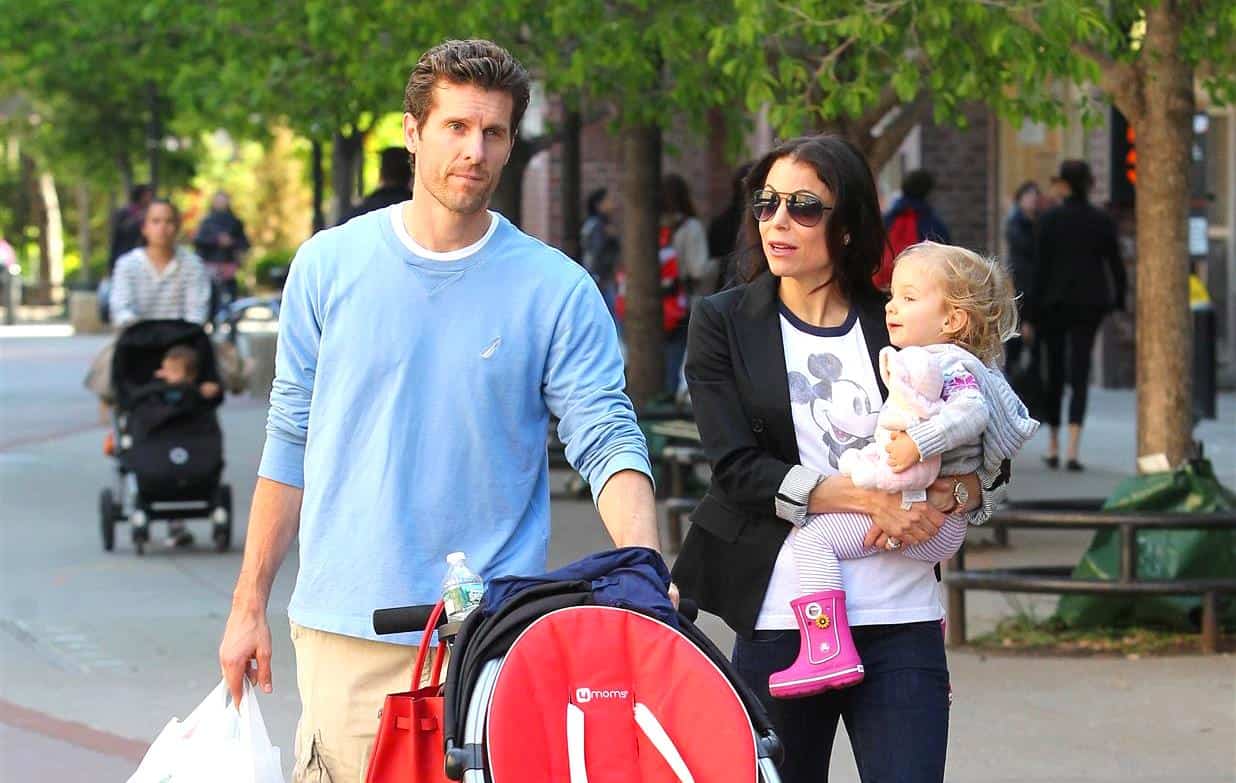 The Real Housewives of New York City star Bethenny Frankel faced off in court with her ex-husband Jason Hoppy last week in her attempt to gain full custody of their eight-year-old daughter, Bryn, and now a new report is revealing Bethenny was dealt a legal blow during the hearing.
Just days after she tragically lost her on-again, off-again boyfriend Dennis Shields to a drug overdose, she and Jason were in court where a forensic expert issued his recommendation regarding how the couple should share custody of Bryn.
Unfortunately for Bethenny, 47, the forensic expert concluded to the judge that Jason, 47, was fit to be parent to Bryn, and that he and Bethenny should continue sharing 50/50 custody.
In December of last year, Bethenny requested full custody of Bryn after accusing Jason of stalking her. However, at a court meeting months later, the request for an immediate custody change was denied and forensic expert Dr. Ravitz was enlisted to determine who should parent Bryn.
After researching the situation, Dr. Ravitz, who is described as one of the best in his field, advised the judge to keep the custody arrangement the same with Bethenny and Jason each getting 50% custody of Bryn. In response, Jason's attorney requested Bethenny drop her motion for full custody, but she refused to do any such thing.
"Dr. Ravitz's report supported Jason's position that the custody arrangement should not be changed," an insider explained to Radar Online on August 21.
The judge on their case has now set a hearing for March 2019 because the former couple could not agree to a new custody arrangement for Bryn at the time. As the insider explained, the judge did so in order to give them more time to come to an agreement if they are able.
"What occurred in court was not a 'legal victory' for either party," the insider added. "The Judge continued the current 50/50 custody arrangement which would be considered a victory for Jason, if for anyone."
Also last week, Jason's attorney spoke of how the recent death of Dennis could work in his client's favor.
"Dennis Shields, died as a result of a drug overdose. It's been reported that he was addicted to Oxycodone," Robert Wallack revealed to Radar Online. "Considering Mr. Shields' addiction, we have real, legitimate concerns that Ms. Frankel was allowing him to be around Bryn, and to take care of her. This doesn't just constitute a lapse in judgment, this was downright dangerous parenting."
In response to Robert's suggestion, a source insisted that Bethenny would never put her child in a dangerous situation.
"She's clearly of sane mind to know what atmosphere her and her child should be in. So, for anyone to accuse her or remind her of those allegations is unfair," the source said.
The Real Housewives of New York City airs Wednesday nights at 9 p.m. on Bravo TV.
Photo Credit: INFphoto
TELL US – DO YOU THINK THE FORENSIC EXPERT CAME TO THE RIGHT CONCLUSION?