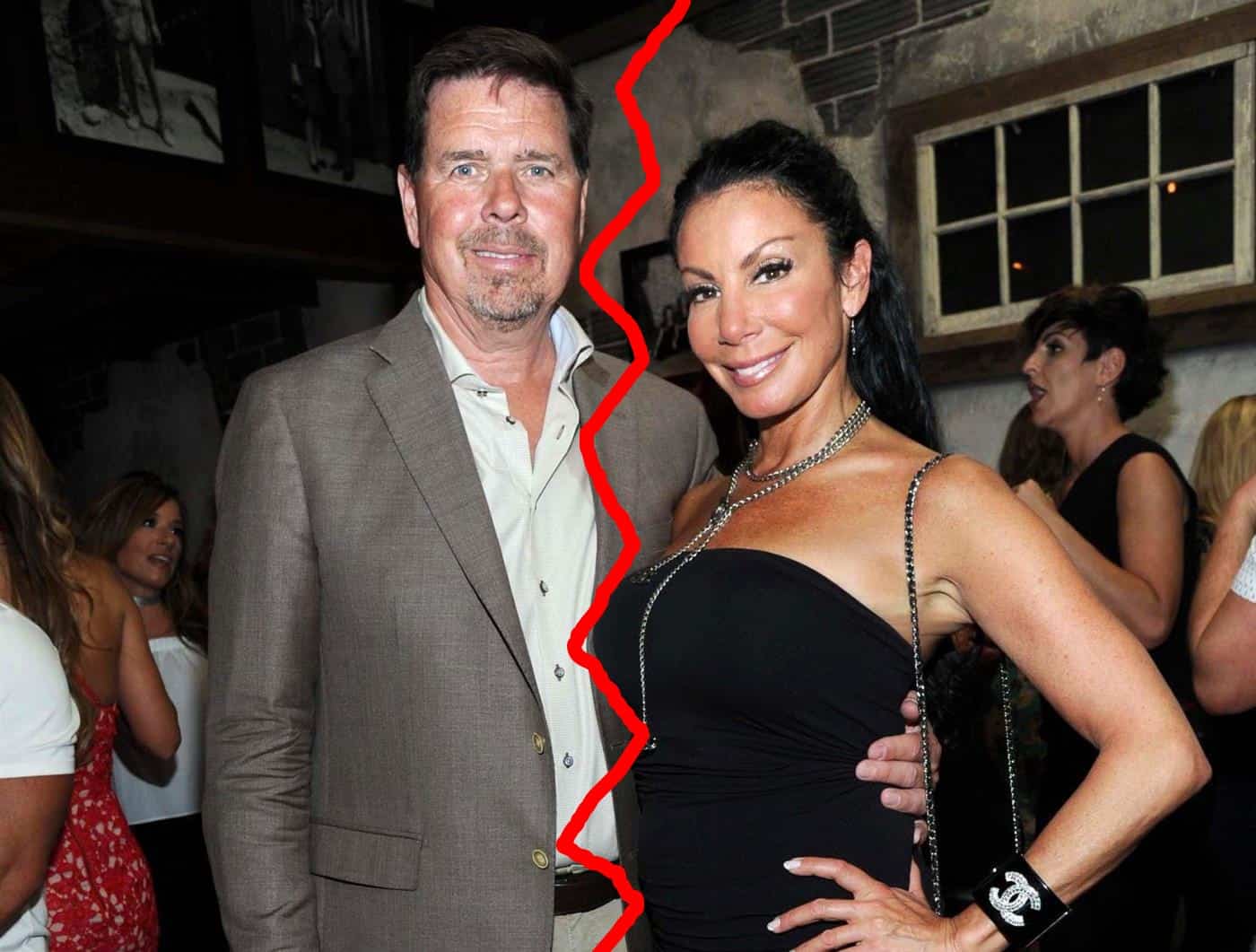 Danielle Staub's third marriage has come to an end after just three months.
Weeks after the Real Housewives of New Jersey star and her husband, Marty Caffrey, began making headlines with 911 calls and restraining orders against one another, Marty took the initiative to end his marriage and filed for divorce.
"Marty was willing to reconcile with Danielle, but after the last few weeks he knew there was no turning back," an insider close to Marty told People on August 23.
News of a potentially impending split between Danielle and Marty first hit the web at the end of last month when he suddenly commented on an old Instagram photo of their wedding and suggested Danielle wasn't what she "pretended to be."
A short time later, Marty confirmed plans to file for divorce and accused Danielle of financial, verbal and emotional abuse.
"There is never one question asked to me in that house. Except things like 'Can you go pick up stuff at the market,' or 'Make sure you Venmo this or that,' I never hear 'What's new with you?' 'How's your family?' Nothing. It gets back to this unbelievable level of entitlement and narcissism that exists. It wasn't always that way but when she became relevant again, with my help, she changed. There's never any time for just 'us.' She should be thanking me, not verbally and emotionally abusing me, not dominating me, not ignoring me," he said during an interview with Radar Online.
After a number of disputes at their New Jersey home, both Danielle and Marty took out temporary restraining orders against one another before dropping their requests weeks later.
In response to the news of Marty's divorce filing, Danielle's rep released a statement, which read, "Danielle has not received any filing, and we cannot comment on something we have not received."
Danielle and Marty married on the beach in the Bahamas in May. They had been dating since 2016.
The Real Housewives of New Jersey is expected to return to Bravo TV later this year for season nine.
Photo Credit: Michael Simon/startraksphoto.com
TELL US – IF THESE TWO CRAZY KIDS CAN'T MAKE IT, IS THERE ANY HOPE FOR THE REST OF US? DID YOU SEE THIS COMING?