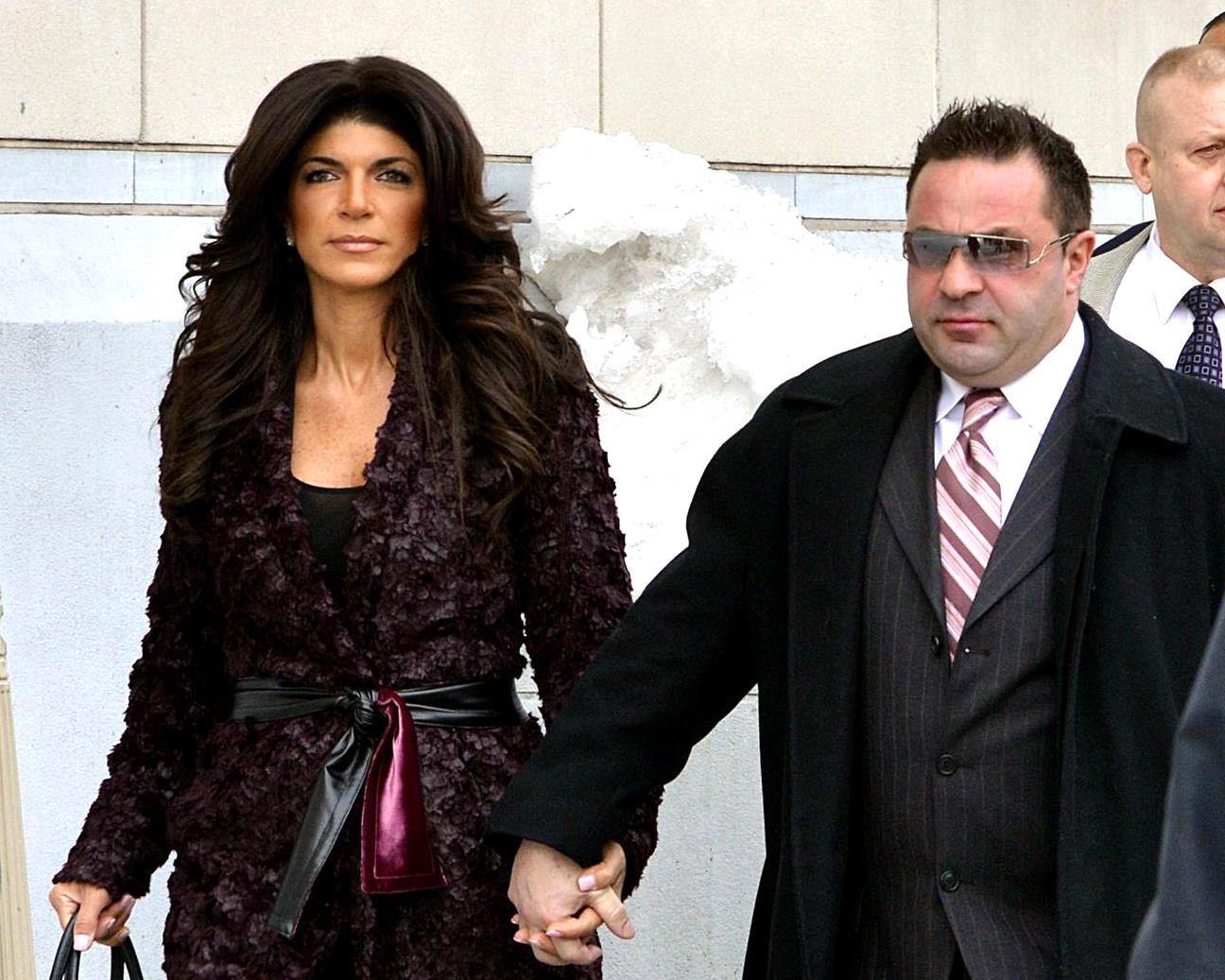 Joe Giudice is currently in the midst of deportation proceedings but his immigration attorney, Jerard Gonzalez, is doing his best to convince the courts to allow him to continue with his life in the United States after his 41-month prison sentence is complete.
During a new interview, Jerard spoke about his hopes for the Real Housewives of New Jersey star and husband of Teresa Giudice, and revealed plans to prove Joe did not commit an aggravated felony, which all but guarantees he will be deported.
"The question is, is he an aggravated felon or not, and we don't think he is," Jerard told Radar Online on August 24. "I think he's changed, I think he understands, and I think he'd do well if he gets to stay in the country."
According to the law, anyone who has committed fraud over the amount of $10,000 is considered an aggravated felon. However, despite the fact that Joe was ordered to pay nearly $500,000 in restitution for his crimes of fraud, Jerard claims he is not an aggravated felon.
"You can be the greatest guy in the world… the way the system is, if he is [ruled] an aggravated felon, we don't get to hear how wonderful he is," Jerard argued.
Jerard went on to claim Homeland Security mistakenly put Joe under the "arriving alien" category even though he had not recently arrived to the United States before committing his crimes. As Jerard explained, Joe has been in America since he was just 1-year-old.
"That's how they initially tried to treat him, but that happened prior to his federal conviction, prior to any of his convictions," he explained. "The argument was that it was not the right way to charge him. And it took many years for the government to agree and they finally agreed. It doesn't mean that he is not removable or or not inadmissible — thats what the judge has to decide."
During an immigration hearing weeks ago in Pennsylvania, Joe was told he had to provide "enough evidence" proving he should remain in United States.
Earlier this summer, a source claimed Joe's wife, Teresa, was in complete denial about the possibility of Joe being sent back to his native country of Italy.
"She has no feelings or emotions when speaking about it," a source close to Teresa told Radar Online. "No one has ever made it seem like it was even a possibility that he could be deported."
"She even says often, 'When Joe comes home…' It is horrible," the source explained.
Joe is due back in court on September 5.
Photo Credit: ACE/INFphoto.com
TELL US – DO YOU THINK JOE SHOULD BE DEPORTED? OR GIVEN ANOTHER CHANCE?