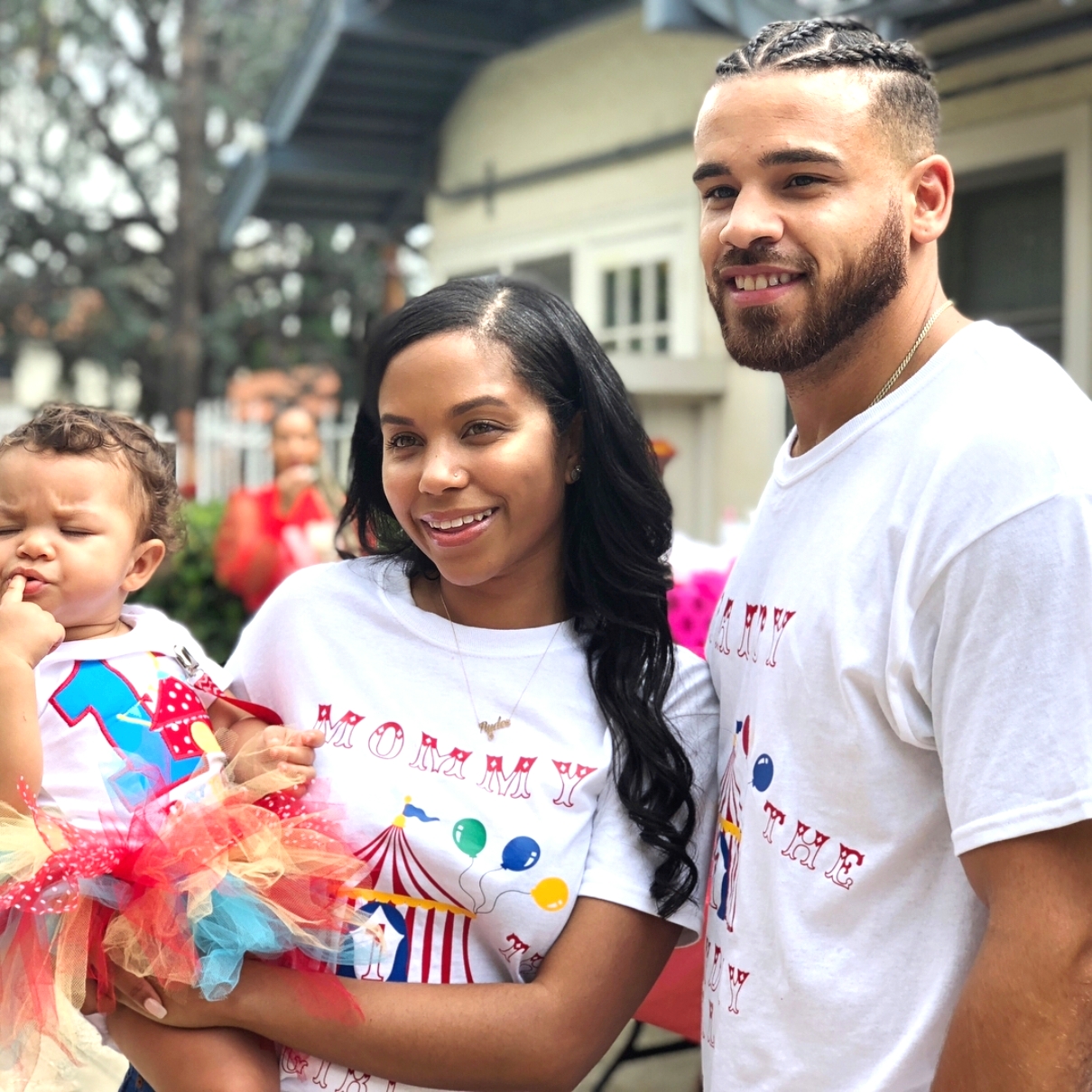 Cheyenne Floyd and Cory Wharton have been added to the cast of Teen Mom OG for season eight.
Following appearances on Are You The One? and The Challenge, the former couple is appearing alongside one another once again and this time, they'll be sharing their co-parenting relationship with MTV viewers.
Cheyenne took to her private Instagram page on Thursday to confirm her addition to the MTV series.
"We are excited to be joining MTV Teen Mom OG! Although I was not a teen parent, I am a young parent and hope that my story and our experiences help other families," she wrote.
"Thank you @TeenMom for giving us a platform to bring awareness to @thatsRyderK's rare genetic condition VLCAD & showing how Co-Parenting can be done harmony. Proud of us @corywharton_ig!" Cheyenne added.
In December of last year, after meeting on the set of The Challenge: Rivals III in 2016, Cheyenne, 25, and Cory, 27, surprised fans when they suddenly revealed they share a child, 16-month-old daughter Ryder.
"I think that there was a lot of questions regarding my pregnancy from the beginning when I got pregnant. It will be interesting to now tell people what actually happened," Cheyenne told Us Weekly on September 6. "Everybody knows that Cory didn't find out about Ryder until she was 6 months and now everyone's questions will get answered as to what actually happened."
"We're not hiding anything. We're being completely honest and open with our situation. We're finally going to be able to tell our story and how Ryder got here," she continued.
Although Cheyenne and Cory haven't been involved in a romance for some time and Cheyenne is currently dating another man (who will be featured on Teen Mom OG), the reality star claimed her co-parenting relationship with her ex-boyfriend is quite healthy.
"Cory and I get along very well. We put Ryder first and we've worked out a beautiful coparenting relationship. Of course every relationship has its ups and downs but we've worked out our kinks and we're learning how to do it day by day, how to get along," she said. "We're trying to figure it out."
In addition to sharing their co-parenting relationship on the show, Cheyenne and Cory will be showcasing their daughter's struggles with VCLAD, a condition in which the body is unable to process fats, and have set up a non-profit organization in her honor.
"It's really rare and I knew nothing about it up until I had her," Cheyenne admitted. "It's a huge part of our lives and we're opening that up to the viewers as well."
News of Cheyenne's role on the show comes just weeks after MTV confirmed Bristol Palin will also be seen on season eight.
Teen Mom OG premieres on Monday, October 1 at 9 p.m. on MTV.
Photo Credit: Instagram