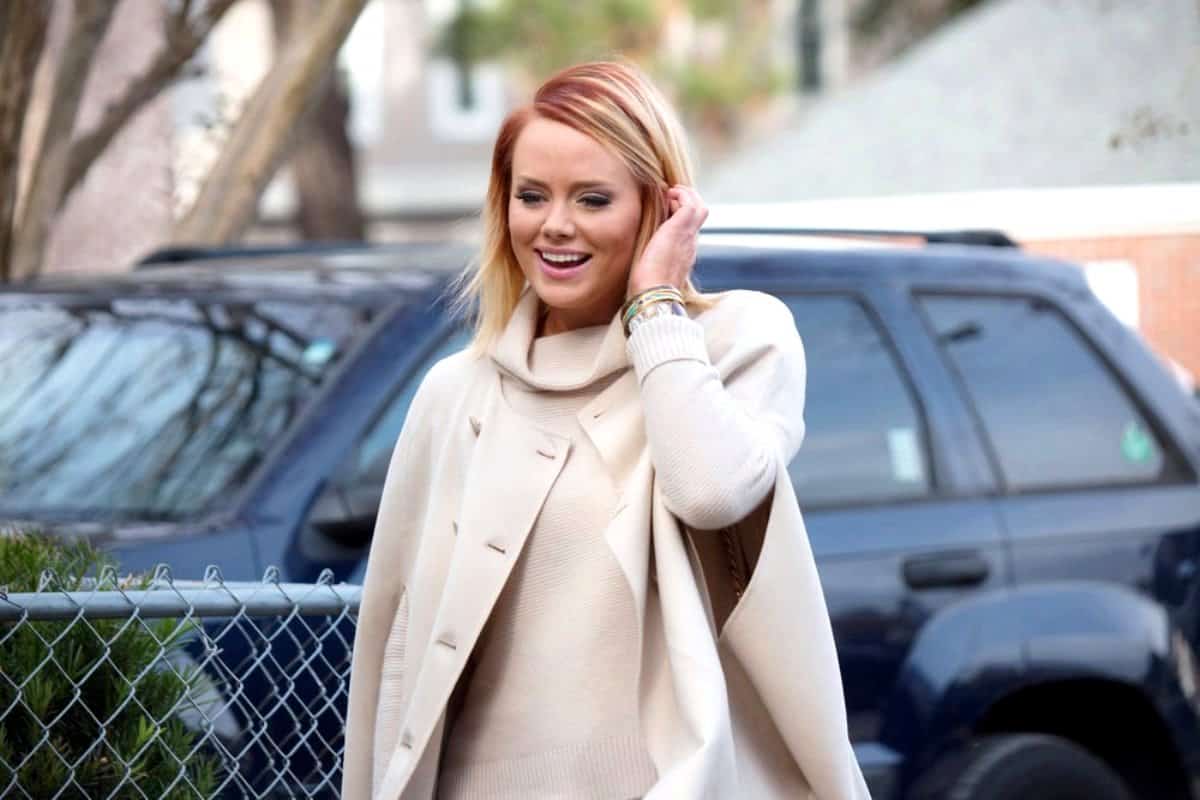 Southern Charm star Kathryn Dennis made a surprising and brave revelation on Sunday night, as she revealed she was once a victim of domestic violence.
The 27-yr-old Bravo reality star, who shares two kids with her ex-boyfriend Thomas Ravenel, didn't name any names although she opened up about how the issue has impacted her life.
"I am a domestic violence survivor who's not afraid anymore," shared Kathryn on her Instagram Stories.
She later shared another post about how domestic violence affected her self-worth.
"This is my past, perfectly put…. worth the read. This is the real aftermath," she captioned the emotional post.
"I spend a lot of time thinking about those questions. I never saw myself in these situations and neither did anyone else. I had strong opinions, a sharp mind, and an independent spirit. But before I knew it, I was left with a broken spirit, mixed opinions, and an anxious and uncertain mind. I didn't know who I was anymore," Kathryn wrote on Sunday, October 7.
"It was the deepest, darkest secret I kept. And this wasn't about any particular situation/relationship as much as it was my relationship with men. It ran deep and dark, and I never realized the impact it had on myself and on my self-worth," she continued. "In these depths of despair, I couldn't see a way out of this cycle. It seemed anywhere I turned pushed me further and further away from getting to a safe place physically, mentally, and emotionally. I looked around and within and realized that my self-worth had been damaged long before I even realized it was possible. This made me really question myself."
"Was it me? Was this normal behavior, and I was the one in the wrong?" she asked. "I knew deep down inside that wasn't the case, but I was stuck in quicksand being guided by those who kept my head above, but my feet locked in."
After sharing her story with readers, Kathryn shared several memes about domestic violence, including the two seen below.
Kathryn's revelation regarding her past experiences with domestic violence comes just weeks after her ex-boyfriend, Thomas, was arrested for second degree assault and battery. As fans have likely heard, Thomas was taken into custody on charges related to sexual assault claims made by his former nanny, Dawn, who cared for his and Kathryn's two children, Kensington, 4, and Saint Julien, 2, years ago.
Following Thomas's arrest on September 25, Kathryn shared a cryptic tweet about 'believing women.'
She wrote, "People are on the side of the road with signs saying "#believesurvivors in mount pleasant."
People are on the side of the road with signs saying "#believesurvivors in mount pleasant

— Kathryn C. Dennis (@KathrynDennis) September 25, 2018
It has been long rumored that Thomas and Kathryn both signed gag orders, in relation to their child custody battle, that prohibits them from speaking negatively about each other in public… although if true, this hasn't stopped Thomas from badmouthing his ex.
Following Thomas's arrest, Bravo confirmed he would not be returning to Southern Charm.
Southern Charm will return to Bravo TV next year for season six.
Photo Credit: Bravo TV