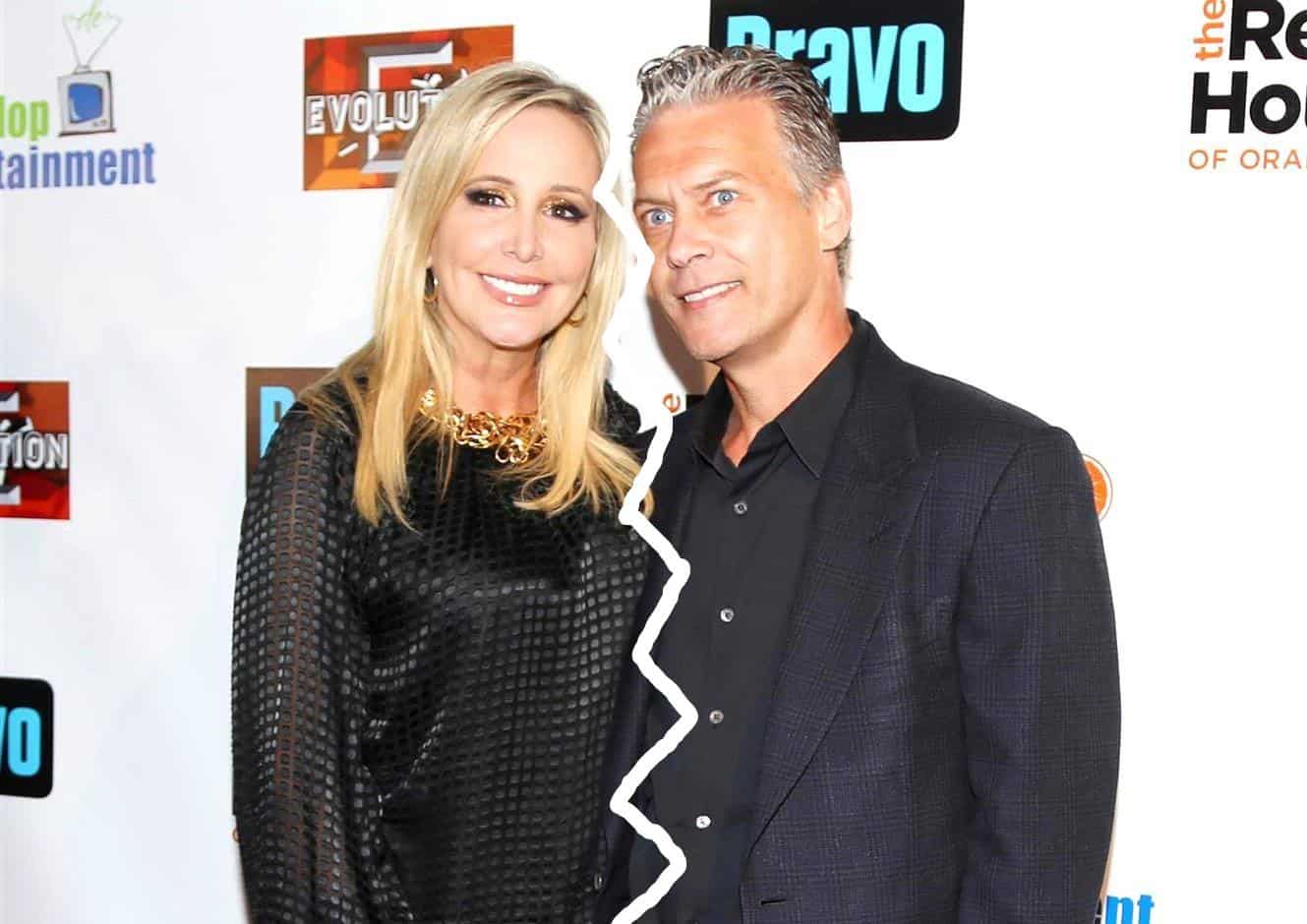 Shannon Beador and her estranged husband, David Beador, came face-to-face in court on Monday, October 15, and it didn't go well.
According to a new report, the Real Housewives of Orange County star feuded with David both in the courtroom and outside of the courtroom after he was ordered by a judge to continuing paying her more than $10,000 each month for spousal support.
On October 15, Radar Online shared details of the hearing with readers, revealing the former couple was in court for nearly three hours before their bitter battle exploded in an elevator.
"You are such a nickel and dimer! It's disgusting!" Shannon yelled.
During their hearing, Shannon and David discussed his request to have the $22,500 in support he's paying to Shannon and their kids lowered. Shannon and David share 17-year-old daughter Sophie and 14-year-old twins Stella and Adeline.
Back in July, the former couple agreed David would pay his estranged wife $10,500 in spousal support each month and that the amount would be eligible for modification at a later date. It was also noted that the remainder of the support David was paying Shannon would be used for their daughters.
On Monday, David attempted to convince Judge James L. Waltz to lower the amount of support he's paying to his ex because the financial paperwork she provided is inaccurate. As he explained, he believed Shannon made nearly $900,000 and shouldn't be receiving any spousal support from him. In turn, a judge informed David the income and expense declaration he handed in was incomplete.
Andrew Hunt, a forensic accountant, however stated he reviewed the case and estimated Shannon was earning about $24,000 per episode of The Real Housewives of Orange County. He then said the spousal support David was paying to the reality star was "within the appropriate range."
Bravo aired 21 episodes of the RHOC last season, meaning Shannon's RHOC salary for season 12 was $504,000.
In response to Andrew's findings, David asked the judge if he could show Andrew the contract Shannon signed to appear on the Bravo TV show.
"I'm just trying to provide a basis for the fact that he's using $300,000 as her year-per-year salary when she was making far more than that. That's all I'm trying to prove here. Honestly, I hate this, and I just want to settle the whole thing," he explained.
Regardless of Shannon's reality paycheck, Shannon's lawyer, John Benedict Phillips, insisted David still had a higher annual income and said he made about $108,168 per month in 2017.
Following their financial dispute, the judge ordered Shannon and David to return to court in February with more up-to-date financial and earning records. In the meantime, David is required to continue his monthly payments of $22,500 to Shannon for her and the kids.
In response to the outcome of the hearing, David told Radar, "What a mess!"
Shannon also spoke out by taking to her Instagram following her day in court. She wrote, "Tough day in court… Grateful for my neighbor and friend @rhoc_kellyddodd and tres amigas extraordinaire @tamrajudge and @vickigunvalson for their loving support today! ? #iamveryblessed #lovemyamazingfriends❤️."
The Real Housewives of Orange County season 13 airs Mondays at 9 p.m. on Bravo TV.
Photo Credit: Milla Cochran/startraksphoto.com